In this issue:
•
Library Business Classes
•
Library Classes for Nonprofits
•
Entrepreneur Spotlight
•
Book Review
•
Area Organizations
How has the Small Business Resource Center helped you in planning or growing your business?

Give us the scoop along with your contact information and we'll post your business story on our website, and it may make its way into one of our newsletters.

What a great and totally free way to spread the word about your business!

Email your story to the
business librarian
or mail it to:

Business Librarian
Grand Rapids Public Library
111 Library NE
Grand Rapids, MI 49503

All submissions are subject to editing.

NEW BOOK SPOTLIGHT
Winter 2016
Winter is here, the holidays have passed, and it's time to get down to business! Classes will begin at the library on January 13, with GRPL's How to Use the Library to Write a Business Plan class, along with other offerings on market research, nonprofit grantseeking, and social media. Speaking of social media, we have an interview this quarter with Leandra Williams of Stingray Advisory Group and Gold Leaf Designs; if you're interested in promoting your business through social media, Ms. Williams has some great tips and insights for you. This quarter's book review is of Boss Life: Surviving My Own Small Business by Paul Downs. It's one of my favorite new business books. We also have our New Book spotlight for business and entrepreneurship, so come check us out!
LIBRARY BUSINESS CLASSES


All classes are free and open to the public.

How to Use the Library to Write a Business Plan
Do you have a great idea for a business? Take the first step to starting your own: write a business plan! A more advanced class designed for those who already have a working knowledge of computers and the Internet, this course will highlight library resources to assist students in crafting a well written business plan. Both online and offline resources will be highlighted.

Wednesday, January 13, 2016, 7:00 pm
Wednesday, February 3, 2016, 7:00 pm

Small Business Research Essentials
"The chief business of the American people is business." - Calvin Coolidge
"The chief business of the GRPL Small Business Resource Center is business too! What a coincidence!" - Your Business Librarian
Join the Business Librarian for an informative journey through the Library's small business resources. Arm yourself with the best business information available, and give yourself the upper hand whether you are starting or growing your business.
Wednesday, March 9, 2016, 7:00 pm
Wednesday, April 27, 2016, 7:00 pm

Using Facebook to Promote Your Business
One of the first rules of marketing is 'go where your customers are.' And where are your customers? Increasingly, they are found online! Join the Business Librarian for an informative session on how to use Facebook and other social media tools to engage customers, start and grow your business.

Wednesday, February 24, 2016, 7:00 pm
Tuesday, March 15, 2016, 7:00 pm
Tuesday, April 19, 2016, 7:00 pm
SBDC Market Research Series
No matter your level, entrepreneurship is about risk. The most effective entrepreneurs understand how to reduce and understand their risk through information, specifically market research. But how does an entrepreneur actually do research in terms of their markets, customers, and competition? Learn how in this series on market research co-sponsored by the Grand Rapids Public Library and the Michigan Small Business and Technology Development Center. Registration is required.
Wednesday, May 11, 2016, 7:00 pm - Market Research I: Industry Information
Wednesday, May 18, 2016, 7:00 pm - Market Research II: Business-to-Customer Market Research
Wednesday, May 24, 2016, 7:00 pm - Market Research III: Business-to-Business Market Research




LIBRARY CLASSES FOR NONPROFITS


All classes are free and open to the public.

Introduction to Finding Grants for Nonprofits
Designed for beginner fundraisers, this brief course shows how your organization can identify potential funders and prepare to seek grants. Using the Foundation Directory Online Platinum, a database of 70,000 foundations, students will compile a list of foundation prospects that match their organization's needs. We'll also briefly touch upon other grant sources, such as government and business, and learn about various guides to proposal writing.

Wednesday, January 27, 2016, 7:00 pm
Wednesday, March 23, 2016, 7:00 pm

Introduction to Proposal Writing for Nonprofits
You've found a possible foundation to fund your new project. That's excellent. Now the real work begins: writing a proposal that will put your program on the path to success by telling your story well to the people that matter most. To learn how to do just that, join the Business Librarian for a session on proposal writing. Learn the key components of a proposal that a nonprofit foundation is looking for, and how you can make your proposal as effective as possible.
Tuesday, February 9, 2016, 7:00 pm
Wednesday, April 13, 2016, 7:00 pm




SBRC ENTREPRENEUR SPOTLIGHT: Leandra Williams, Stingray Advisory Group and Gold Leaf Designs



For every entrepreneur, there are two sides to business.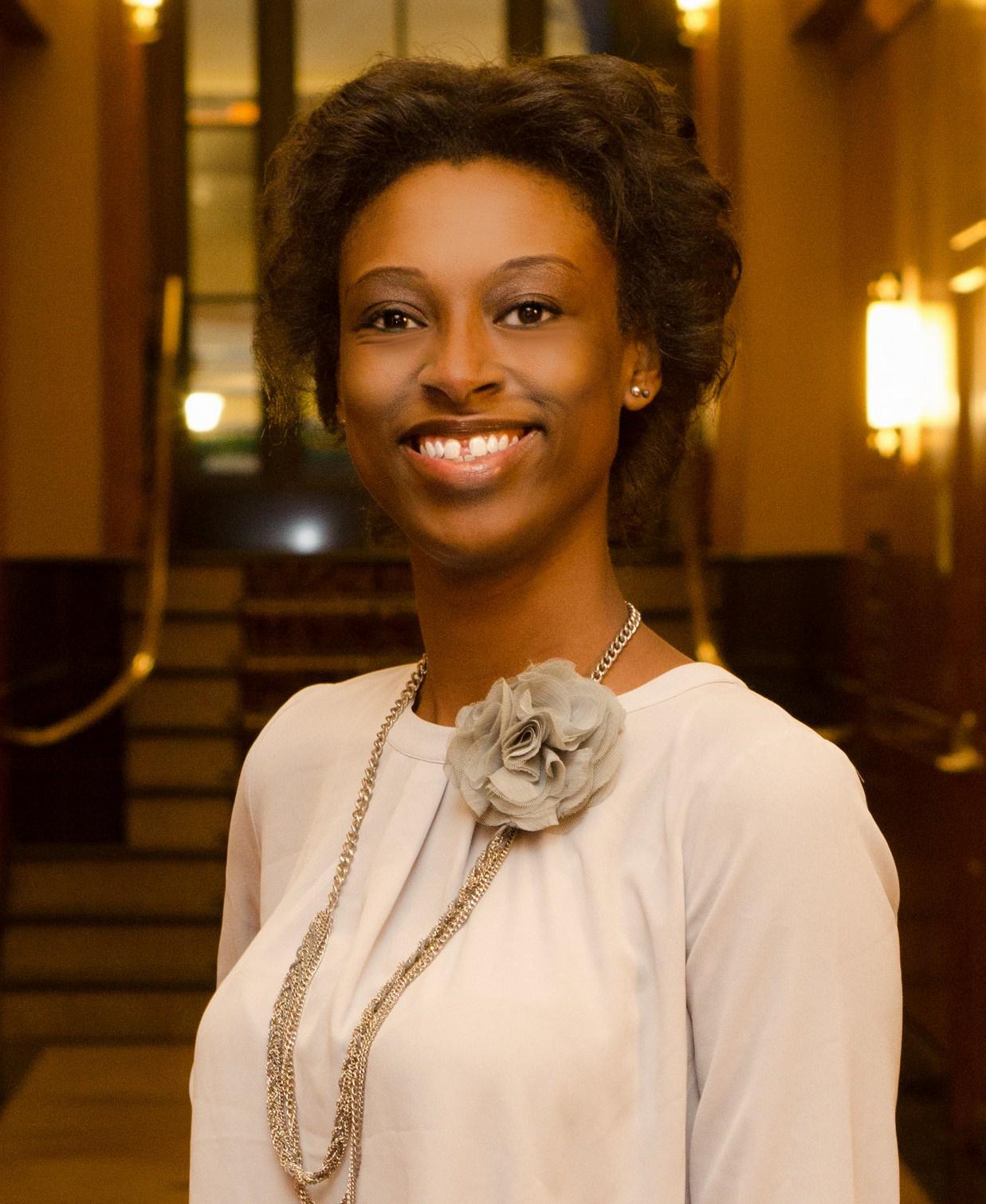 First, there is the side of business they love. It's the thing that makes you jump out of bed in the morning, and chances are they'd be doing it even if they weren't paid.

We like to hear about that because it's fascinating. People doing what they love, making work into something better, that makes a great story.

But there's another side to business, the side that people don't talk about.

Many entrepreneurs don't want to admit that there are parts of business they don't want to know, or don't care to know. Unfortunately, those areas are often some of the most important parts of the business: record keeping, finance, planning, things like that.

Fortunately, for entrepreneurs, they have people like Leandra Williams of Stingray Advisory Group and Gold Leaf Designs.

Ms. Williams has been in business for three years. While Gold Leaf Designs focuses primarily on graphic design, branding and marketing, Stingray has a broader focus in assisting businesses in strategic planning, marketing concept development and implementation, and financial organization.

Through consultation, Leandra determines the sticking points of a given business to see where their challenges lie. Having worked with entrepreneurs over the years, there are a few common challenges that many entrepreneurs face:

Leandra: The first challenge is identifying a target audience. Second, people try to spread themselves too thin. It's very common, especially when you're talking about social media, for entrepreneurs try to be everything to everyone, and that's just not possible. That's why it's so important, in the beginning, to identify a target audience and a niche. Otherwise, you're going to spend a lot of valuable time and resources investing in places where it's not warranted. The last big challenge is consistency: what type of messaging you want to have, what your marketing and branding strategy is, and executing that strategy in terms of time.

Ms. Williams has had many mentors over the years, including her parents, who were entrepreneurs themselves. As a result, she understands how important it is to give back to our community, and does so in part by teaching entrepreneurs social media skills through the Michigan Small Business Development Center. Her three part series is focused on introducing entrepreneurs to social media, and explaining how they can incorporate that piece into their overall marketing strategy.

Though some might be skeptical of that sort of marketing, there are more than a few reasons entrepreneurs need to consider social media:

Leandra: People are more engaged than ever. They're more willing to follow the brands and organizations they care about, they're more engaged with the pages of their respective organizations. People use more online tools to vet services and organizations they're using. Millennials especially are more willing to use the feedback of strangers to vet organizations and the products and services that they offer. We're also seeing a shift in the age of people utilizing social media, and the older demographics are being more engaged as well. People are understanding that social media isn't going away, so they're figuring out how to make it work for them.

While Facebook currently rules the roost in terms of social media and business, Ms. Williams predicts that, in light of how powerful Google has become in Internet searching, Google+ may be a platform to keep an eye on moving forward. Regardless, to Ms. Williams social media is a tool in an entrepreneur's overall marketing strategy. The message still needs consistency:

Leandra: In marketing businesses really should have a consistent message across all their advertisements. You don't want someone to hear your message, go to your site, and be confused because your branding and message isn't consistent.

Ms. Williams is uniquely suited for this sort of work because she can work through her creative side as well as her analytical mind. First she was an entrepreneur through her formative years, and spent time in the corporate world she working in banking and finance. She combines this experience with her interests and education, as well as her background in graphic design and computer science.

With all these varied interests and experiences, it's little wonder Ms. Williams enjoys working with early stage businesses. With them, she can see her impact in helping a business get off the ground.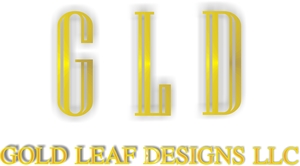 We're lucky that there are people in our community that
can help us do this, people like Ms. Williams who make it their job to help entrepreneur succeed, whether it's something as complex as a marketing campaign with social media, or something seemingly simple, like keeping the books.

In entrepreneurship, we all have sides of business we like, and don't like. In order for us to succeed, we need to be able to attack all aspects of the challenges we face. It's difficult, if not impossible, to do alone.

Thankfully, we don't have to.




BOOK REVIEW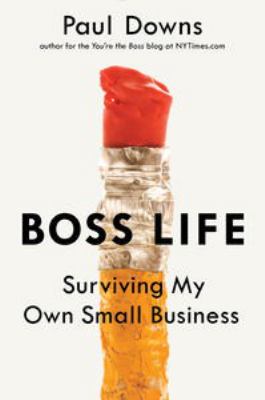 Boss Life: Surviving My Own Small Business




by Paul Downs



Talk to any entrepreneur that has employees. Ask them what keeps them up at night.

At some point, the word 'payroll' is going to come up.

It's easy to overlook from the outside: as a boss in any small business, people are depending on you to make their living. If you don't make payroll, people can't eat. They can't pay rent.

In order for you to do that, though, you have to juggle a ton of different roles. You have to sell, you have to build, you have to manage, you have to measure. On top of all that, you really can't quit even if you wanted to because of the people that depend on you for their livelihood. It's high stakes and high pressure.

That's why, when I saw the cover of Boss Life: Surviving My Own Small Business by Paul Downs, I knew it would be a great book, because the cover is a photo of a chewed-up pencil.

The book follows the author through a single year at his business, a custom furniture manufacturer based in Philadelphia. Their bread and butter is custom made boardroom conference tables, and they sell to all sorts of companies that need something special. The reason they're able to survive in a hyper-competitive world is that they're making unique products of an extremely high quality. All their tables are the products of craftsmen.

It's no surprise then that the book is extremely well constructed, and uniquely so given the subject matter. The book is separated into 12 months, and at the beginning of each month, the author gives three numbers: starting bank balance, cash relative to the start of year ("net cash"), and new contract value, year-to-date. Building the book in this way is genius, because that's how an entrepreneur actually thinks; in order to succeed, your mind needs to be constantly on your bottom line.

This thinking bleeds into his personal life too; one particularly funny thread occurs when he sends his son off to California to work for a startup between college and high school, which he does because he needs to use his income replace two family cars that break down in the same day, rather than pay for his son to go to school that year.

Of course, he doesn't tell his wife that. But I digress.

He also describes his attempts to manage his business, particularly when he has to promote and fire employees, as well as defuse problems that arise.

There were two instances where he has fire employees, one for poor performance and one for stealing time. In both cases, Downs describes how he handles it, what his thoughts are, and what he took from each situation. Anyone who's managed people knows how difficult it is to do this, and these instances are given due consideration.

The story follows an arc, like a traditional story would, because he dedicates a large part of the book to his own shortcomings, particularly in selling, which is the lifeblood of his business. But this is not a Hero with a Thousand Faces fable. His awareness of his own weakness is both acute and admirable. You really can't help but root for the guy.

The language he uses is extremely easy to read. It adds to the power of the book, because he doesn't use any needless words or flourish that would get in the way of the story. It's a kind of writing to aspire to, if you're looking for that sort of thing.

Part of what makes Downs such an interesting writer is that he's always looking for new ways to learn. He pursues education constantly, while still working through the trouble at his own business. His outfit survives, largely, as a result of this drive, even though it's on the brink of disaster for much of the year the book describes.

What makes the book such a page-turner is Downs. He's human, he makes mistakes, and both him and the reader learn from his difficulties. He's honest with both his employees and himself.

There are a thousand business fables out there that can describe the situations they go through, and there a thousand biographies that tell the lives of entrepreneurs. It's a rare book that gets in the mind of an entrepreneur as they are running their business, learning and struggling through the day-to-day, and explains that process so well.

At one point, Downs writes that the boss is essentially a patsy: a person that will work long hours, multiple jobs. He'll loan the company money when necessary so the company can pay its bills and make payroll. And this worker, no matter what you throw at him, he'll never quit.

For his company, as well as for us readers, I'm glad he didn't.




AREA ORGANIZATIONS


Ask your

Business Librarian

for details!

Grand Rapids Opportunities for Women (GROW)


Grand Rapids Opportunities for Women

(GROW) provides in-depth training classes, counseling and support services to help start or grow your business.

Consider attending their free orientation session 'Intro to Grow,' which is mandatory before attending other classes. To register, visit their

website

. For questions call 616-458-3404.

Grand Rapids SCORE: Counselors to America's Small Business Supported by the Small Business Administration (SBA)
SCORE is a service corps of over 12,000 entrepreneurs ready to share their expertise to help your business grow. From low-cost workshops to business evaluation to one-on-one counseling, SCORE is in business for your business!

Register for counseling

online

, call 616-771-0305, or

e-mail

.

Score is now at the library the first Thursday morning of every month! (This October will be the 2nd Thursday, October 8th.) Register

at the SBRC page

; please forward any questions to the

Business Librarian

.

MI-Small Business Development Corporation – Region 7
In 2013, the West Michigan SBDC helped start 37 businesses, and supported 672 further businesses through counseling, free or low-cost training, research and advocacy. With offices at the GVSU Seidman School of Business, MI-SBDC offers support for both new ventures and existing small businesses.

Check out their

training schedule

for Kent County and a guide to their

class offerings

. For questions, call 616-331-7370 or

email sbdcmichigan@gvsu.edu

.

eMerge
Emerge is a network of entrepreneurial support organizations (ESOs) that work to make Grand Rapids a great place to have a crazy idea. Not only can eMerge refer you to a local ESO that can help you, they also administer 5x5 Night: 5 entrepreneurs with 5 ideas, each with 5 minutes and 5 slides to convince 5 judges that their business idea is worthy of a $5,000 grant. The event takes place on the 4th Tuesday of every month. Check it out at

http://emergewm.com/

and

http://5x5night.com/

.

Grand Rapids Chamber of Commerce
As any successful business-person can tell you, it always pays to keep your finger on the pulse of your local business community; no one can help you do that better than the Grand Rapids Chamber! The Chamber is an excellent resource for businesses great and small, with a variety of different

events and programs

. The Chamber is a strong advocate for West Michigan business, from GR to Lansing to Washington DC. Visit them at

www.grandrapids.org

.





Small Business Resource Center funding is provided by the
Grand Rapids Public Library Foundation
– Titche Family Fund. Support your public library. Consider a gift today!