In this issue:
• Library Business Classes
• Small Business Profile: Values
and Adaptability
• Small Business Profile: Curiosity
and Entrepreneurship
• Classics Review: Linchpin
• Area Organizations

How has the Small Business Resource Center helped you in planning or growing your business?

Give us the scoop along with your contact information and we'll post your business story on our website, and it may make its way into one of our newsletters.

What a great and totally free way to spread the word about your business!

Email your story to the business librarian or send it via snail mail to:

Business Librarian
Grand Rapids Public Library
111 Library NE
Grand Rapids, MI 49503

All submissions are subject to editing.

NEW BOOK SPOTLIGHT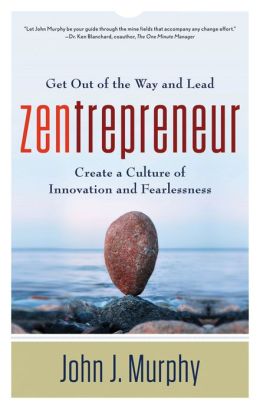 Spring 2014
Snow has a way of slowing things down, but in your public library we've been keeping ideas and information as hot as ever! Check out our website, stop in for an appointment with the Business Librarian, take one of our business classes, or utilize our powerful business-research databases, and see how you can take your ideas off the back burner!


LIBRARY BUSINESS CLASSES
All classes are free and open to the public.

Using the Library to Write a Business Plan
This course will highlight library resources to assist students in crafting a well-written business plan. Both online and offline resources will be highlighted.

Wednesday, April 2, 2014, 7:00 pm - 8:30 pm
Using Facebook to Promote Your Business
How do you promote your business using Facebook? Learn about resources to plan, start and grow your business using this social networking tool.

Wednesday, March 26, 2014, 7:00 pm - 8:30 pm
Saturday, April 19, 2014, 3:00 pm - 5:00 pm

Market Research Series
Learn how to research your market, customers and competitors in this series on market research co-sponsored by the Grand Rapids Public Library and the Michigan Small Business and Technology Development Center. Register here.
Wednesday, May 7, 2014, 7:00 pm - 8:30 pm
Wednesday, May 14, 2014, 7:00 pm - 8:30 pm
Wednesday, May 21, 2014, 7:00 pm - 8:30 pm


SMALL BUSINESS PROFILE: Values and Adaptability: Jermale Eddie, Malamiah Juice Bar
By Steven Assarian and Jermale Eddie
The Downtown Market is an awesome structure, in the classic sense of the word.

Walk in, and you'll see a flower made of rebar and rolled steel. The walls are lined with glass, in addition to those that are alive with plants. The steel girders look like they'll last long after I'm gone. It's an amazing place to do business, but not because of the cinder blocks holding the building together; it's an amazing place to do business because of the entrepreneurs inside.

I had a chance to sit down with one such entrepreneur, Jermale D. Eddie. I was thankful for the chance, because Mr. Eddie is a busy fellow. In addition to his job at the Grand Rapids Urban League, his membership on two local boards, raising two young sons with his wife, Anissa, being a mentor, and his involvement in the Grand Rapids community, Mr. Eddie is also the proprietor of Malamiah Juice Bar in the Grand Rapids Downtown Market.

Mr. Eddie came by his entrepreneurial education in an interesting way. In 2008, the Eddies answered the call of a pastor friend for help in starting a new church in Southeast Texas. The young family sold some of their possessions, stepped out in faith, and picked up and moved to Port Arthur, a small town on the Gulf Coast of Texas that they had never heard of before. As the Director of Student Ministries, Jermale also took on the role of a facility and business manager.

It was not easy. After they moved to Port Arthur, they were evacuated twice due to hurricanes, and got a crash course in business management:
Jermale: "Really, [a business and a church] have very similar characteristics. You have to gain the trust of the people through relationship building, get people in the door, you have to have access to financial resources (ministry takes money), you have to keep up with your budget, you can't flounder and you learn along the way. You must also have a vision and you must write that vision down, and be prepared to revise it. What really opened my eyes was how much money went into the upkeep and maintenance of the facility. With a building comes bills and maintenance, especially if you don't know how to do things yourself. I quickly became well versed in plumbing and bargain hunting for the best quality materials and deals for repair services. We had to deal with old pipes, wiring, things like that to contend with, and on top of that, salaries still needed to be paid."

It was in that church, too, where the Eddies first tried their hand at entrepreneurship. Instead of a mere coat room, Jermale saw opportunity: a coffee shop.

Jermale: "There was a coat room that kind of opened up into a cafe-type space. There was a counter there, and a bar sink, that sort of thing. With the pastor's blessing, we bought an espresso machine and found wholesalers for everything. It's all a learning process, and it's the business-savvy mindset we built there that allowed us to understand exactly what we needed to do here [in Grand Rapids], whether it was shopping around for prices, or how do we get people in, how do we advertise, things like that."

Jermale's interests soon turned to juicing as a way to promote healthy living. The ultimate test, of course, was encouraging his sons, Malachai and Nehemiah, to eat and drink healthy. He found that the juice he was producing was a hit with both his sons and his friends. So after much (much) prayer, experimentation and preparation, including a visit to the GRPL Small Business Resource Center, the Malamiah Juice Bar was ready for customers with the opening of the Downtown Market on September 2, 2013. However, no entrepreneur can be truly prepared for everything. One can only be prepared to be surprised:

Jermale: "At the grand opening approximately 30,000 people visited the new Downtown Market that day. We didn't have a soft opening the week before, like many of the other merchants. We didn't even really have that much prep time. The soft opening date was chosen because of the holiday. We really didn't think there would be that many people coming in on that day. 30,000 people later…[laughs] it got so busy that none of my staff could even take a break. All we could manage at that time was a sip of water here and there. Originally, we thought we had enough produce for two days, but went through 25 pounds of carrots in two hours. For me doing this for the first time, along with my wonderful wife and staff, we didn't really know what kind of inventory we needed; all we knew was that we needed quite a bit of stuff."

Thankfully, the Downtown Market is an entrepreneurial ecosystem. People learn from each other, and support each other. City Produce, another resident of the market, worked with Jermale to get them the supplies that they needed - bananas, mangoes, carrots, etc. - so production was steady for that day. Even baby carrots went into the 80 pound juicer, though they had a tendency to become missiles when juiced.

Since that day, Jermale has been putting into practice all of the lessons learned in his business. They can adapt easily to customer requests and needs, especially with their web presence, which boasts a custom Wordpress site with over 87,000 hits, a Facebook page with over 850 'likes' and a large group of followers on Twitter. Their website was facilitated by an Urban League class on web design for the Urban Fellows Program. Students in that program learn, in 4-6 weeks, the basics of web design. With that knowledge, they were able to help Jermale create a custom site for the needs of his business.

Currently, their menu boasts 22 smoothie and juice items, up from an original count of 8, including different combinations and add-ins that can be made. They also make their own peanut butter and almond butter. Malamiah Juice Bar has recently developed a relationship with another local entrepreneur, Daily De-lish, to offer hand-crafted granola bars.

Jermale: "In our house, we have a little joke for any spur of the moment thing, whether it's somebody coming to visit out the blue, or you have to entertain, drop everything and get something done, we say: 'We're the Eddies, this is what we do.' We can perform at the drop of a hat. Like my sons say, 'We're Team Eddie Ready!' My wife, and her organization skills, is the one who truly makes the business and household run as solid as it does. God has given all of us a servant's heart."

This adaptability comes from the values of the Eddie household: specifically kindness, integrity, and excellence. The Eddies impart these values not only to their family, but to their staff as well. It means they can be ready for anything, but stay steady in their own beliefs and standards.

Jermale: "Really, when you get down to it, that's all we have. If we don't have those three things, you may never hear of us, or you may not come back."

Certainly, I will be back.

For the Jazz and Blues juice, if I can help it.
SMALL BUSINESS PROFILE: Curiosity and Entrepreneurship: Linda Blanchard, Thermal Tec
Every month, over 500,000 entrepreneurs start businesses in the U.S. alone. Each of these businesses is unique. They all have different challenges, different strengths and weaknesses. The better an entrepreneur can understand their business and, for that matter, their industry, the better their chance at success.

Few understand this fact better than Linda Blanchard, owner of Thermal-Tec, a roofing company in Cedar Springs. Her company serves clients everywhere from Texas to Canada and has won numerous national and local awards. In an economy fueled by creative destruction, Thermal-Tec has been able to thrive for over 30 years. Ms. Blanchard has been with the company since she went to work for her father, Earl Siterlet, at Thermal-Tec in 1986. She now runs her father's business with her brother, Robert, and has emerged as an able leader of both her business and her community.

Early in her career, Ms. Blanchard recognized that she had blind spots in her business knowledge. She is not unique in this; it is rare that a single person would have all the knowledge and inclinations necessary to make a business work, even with a STEM background. In addition to assembling an excellent team, Ms. Blanchard sought out mentors and educational opportunities who would let her ask the "dumb questions" that come up.

Classes offered at Old Kent Bank in Grand Rapids helped her understand the importance of planning in business, and how that becomes a continual process. She stressed to me that though planning is essential to the success of any business operation, it is a sticking point with many entrepreneurs including the ones she mentors. They are excited to go forth and conquer, and as a result they neglect to plan.

Linda: "[Business planning] is so crucial. We still have that first business plan, actually, and it just cracks us up to see how things have turned out. It was in the middle of the 80s we did that business plan. It was so instrumental in helping us articulate our goals and how we were going to achieve them. It's just interesting when you have that history to go back to."

Silence is something absolutely necessary for this process. Ms. Blanchard uses her commute to think without distraction; this has helped her think through the plans and strategies that make her company strong.

Their current strategy is based around their flagship product, the MR Multi-Ply® Roofing System. This system is basically a giant, seamless, multi-layerd shingle manufactured right on the roof itself. It prevents leaking and corrosion, thus extending the roof's life and enhancing its strength. Also, it is used primarily on pre-engineered steel buildings.

Naturally, their ideal customers would first need to have a great deal of metal-roofed buildings. Second, they would need an industry that was healthy enough to pay for their services. Sports clubs, for instance, have a great deal of metal roof space, but not the funds overall to pay for the kind of system that Thermal-Tec provides.
Through their research, Ms. Blanchard and her staff chose to make a conscious push to serve the U.S. steel industry, operating east of the Mississippi, as well as Texas and Canada. The steel industry had large facilities with the metal roofs, as well as the capital and strong growth necessary to pay for their system. An added factor was the fact that when a roof leaks in a steel or alloy plant, the water can not only damage product, but also cause certain alloys to explode. This, of course, is bad for business.

Even with sound strategy, there are obstacles that a company must overcome. In roofing, trust is a huge factor.

Linda: "Roofers, as a rule, have a terrible reputation. Everybody has a cousin, aunt, uncle, brother or sister who had a horrible experience with a roofer, and you end up paying for that. That's why when a Thermal-Tec sales team goes out, the beginning focus is all on credibility. We have to build that credibility and relationship with our customers so that they trust us. And really, that's fine, because it makes us better. We always strive to set higher standards than our competition, and achieve those standards."

One of the ways that Thermal-Tec is able to maintain its standards is that they use all their own labor. Many of their staff have been with the company decades. Employees travel to each site Monday through Friday, and come back home on the weekends. On the day of the interview, Thermal-Tec had job sites in New York, Alabama, and Arkansas as well as sites in Holly and Flint here in Michigan. This "keeps the issue of credibility under control." This is especially important in light of their industry strategy because in the steel industry reputation travels fast.
As a further benefit for their customers, Thermal-Tec is also a licensed distributor of Honeywell Miller safety equipment. This has become critical because building owners are more conscious of OSHA standards for worker safety on roofs. As a distributor, Thermal-Tec can provide the necessary systems to protect a company's workers once that roofing work has been completed. Most roofing companies are not looking to get into this sort of business, but for Ms. Blanchard it is a natural progression. It makes good business sense; why would a building owner go for a company that can only repair a roof when they can have an end-to-end experience that also keeps their workers safe and OSHA compliant?

As a result of their efforts, Ms. Blanchard and her staff have a 40% rate of repeat business, which is unheard of in the roofing industry, and they have been recognized for their success in achieving safety standards.

Linda: "We just won a national safety award four years ago, and we just won a local safety award in the GR Business Journal this year. We also won the Associated Builders and Contractors National Safety Excellence Award; we beat out all the big dogs and that's fun. There were about 30 or 40 companies for consideration for the GR Business Journal award, but for the national award, we beat out 20,000. It was kind of funny because we got to go to Washington, D.C. to accept it. It was like going to the Oscars, with headphones and clips and lights and you were backstage, so that was a lot of fun. We work hard, we're a good bunch of people."

In addition to her work at Thermal-Tec, Ms. Blanchard is on three boards. She stressed that giving back was a large part of any entrepreneur's life. Her own work with boards in the community has opened her eyes to many aspects of business and life, and connected her with great mentors. "I've been given a great deal, in terms of opportunities and business," she told me. "With my goals and my roles, I have to do that."

One thing that entrepreneurs seem to share is curiosity. They never seem to stop learning, or stop giving, and I found this to be the case with Ms. Blanchard. Through the course of our interview, we discussed everything from backyard gardens to nanotechnology. In closing, I asked her how an entrepreneur could develop their curiosity, as she has done through her years as an entrepreneur.

Linda: "First, figure out what you're seeking, and then find who has it. So if you say to yourself, 'I don't know a lot about this,' you can follow that down the rabbit hole to the right conclusions... It's doable if you want to find people. Never be afraid to knock on a door and ask a question. My brother says the world is bountiful, and he's right. The world is full of opportunities, and you need to go find them."
SBRC Classics:
Linchpin: Are you Indispensable?
By Seth Godin



There are two types of people in this world: those who separate the world into two types of people, and those who do not. At least, that's what they say.

Seth Godin, author of Linchpin: Are You Indispensable? would separate the world into two types of people in today's economy: linchpins, and everyone else. The linchpin, naturally, is the most important part of the new economy. Distinctions between white collar and blue collar cease to matter. It is irrelevant whether a worker produces cabinets or marketing plans; what matters is the creativity that a worker brings to a job. That's why linchpins are so important. Instead of just producing products or services, a linchpin produces art, which is a must if we are to thrive in the current economy.

This need arose because the low-hanging fruit of both white and blue collar work is now gone. Take our music devices. An Edison Victrola once cost $10,000 to make, adjusted for inflation. Fast forward a hundred years, and you can save music on a USB memory stick for $9.00, or an iPod Nano for $49. Making such devices cheaper through efficiency won't cement your position; margins are already low. Costs are already low. The only thing that can make a difference in today's economy is art.

To Godin, art is characterized by the risk that a worker is willing to take in service of their ideas. A concert cellist that takes no risks is not a linchpin. A salesperson who does, is. They have something to give that the cellist does not. Giving is one of the main themes of the book. A true linchpin will not try to do their work in a vacuum. They give freely without thought of what they will receive in return.
There are two things that can trip up someone who is trying to practice art as a linchpin does. The first is resistance. Other writers, like Steven Pressfield, speak to this concept, and Godin defines it deftly. To him, resistance is the fear of discomfort that prevents us from taking the risks to make art. We fear failure so we don't even try. We do not give ourselves the chance to fail, but we also don't give ourselves the chance to succeed. The opposite side of this coin is perfectionism, trying to make something perfect before executing it. This involves work, but leads us to the same place. Overcoming this instinct is best done by 'shipping,' i.e. putting out your best work within a given timeframe.

His lessons, as they stand, are good ones. You should put your heart into your work. You should take risks, no matter your profession. You should become comfortable with discomfort. You should give without reservation. Few could argue these points, and judging by the way many of us go about our daily work, they need to be made.

However, internalizing these arguments was difficult; it was hard to remember them once I had read the book. Godin is a prolific blogger, and this book is structured as a blog would be: short, contained ideas in rapid succession. Rarely does he expound upon an idea for more than one page. Because of that, the book is frustrating. I like to get lost in a book so that I can internalize its ideas and make them part of my own.

This style of writing leads to problems with flow from one idea to the next. As his sections are so self-contained, I didn't get a sense that his ideas were really building up to anything. Even though the central point of the book is to describe exactly what a linchpin is, why linchpins are important, and how to become one. This does make it easy to fit reading it into the small moments of your day that might go wasted, but it does not serve to impart his ideals to the reader. The examples that he uses are undeveloped. As a consequence, they do not stick with you.
The reason for this, I believe, is that there is a large puzzle piece that Godin does not touch on: silence. In order to be a 'linchpin,' as Godin would describe it, a worker would need to bring all their mental resources to any given task. They need to close the door, metaphorically speaking. Godin is constantly calling on us to take risks, to think outside the box, but if we can't understand where the box is, how would we ever be able to think outside of it? How can we break through our deeply ingrained ideas if we are constantly talking?

The truth is, we cannot. That's the central problem of the book. Godin writes like he has not taken enough time to let his ideas simmer in his own mind.

Linchpin is worth a read, but it's covering familiar ground, and not in any way that sticks with you.
AREA ORGANIZATIONS
Ask your
Business Librarian
for details!

Grand Rapids Opportunities for Women (GROW)
Grand Rapids Opportunities for Women
(GROW) provides in-depth training classes, counseling and support services to help start or grow your business.
Consider attending their free orientation session 'Intro to Grow,' which is mandatory before attending other classes. Register online. For questions, email Nicole at nnicolas@growbusiness.org or call 616-458-3404.

Grand Rapids SCORE: Counselors to America's Small Business Supported by the Small Business Administration (SBA)
SCORE is a service corps of over 12,000 entrepreneurs ready to share their expertise to help your business grow. From low-cost workshops to business evaluation to one-on-one counseling, SCORE is in business for your business!

Register for counseling online, call 616-771-0305, or e-mail score@grandrapids.org.

Score is now at the library the first Thursday morning of every month! Register here at the SBRC page using Eventbrite; please forward any questions to the Business Librarian.

MI-Small Business and Technology Development Corporation – Region 7
In 2011, the West Michigan region SBTDC helped to start 49 businesses, and supported a further 700, through counseling, free or low-cost training, research and advocacy. With offices at the GVSU Seidman School of Business, SBTDC offers support for new ventures, existing small businesses and innovative technology companies.

Check out their training schedule for Kent County and a guide to their class offerings. For questions, call 616-331-7370 or email sbtdc@gvsu.edu.

Start Garden
Start Garden is an innovative new seed fund with 15 million in capital located in downtown Grand Rapids at 50 Louis Street. Each week, the fund invests $5,000 into two business ideas, one decided by the Start Garden team and the other by the voting public. Chosen teams have one month to present at Update Night, to see if those businesses qualify for further rounds of funding. Start Garden also offers counseling and a variety of events to help get your ideas off the ground. Visit them at startgarden.com!

Grand Rapids Chamber of Commerce
As any successful business-person can tell you, it always pays to keep your finger on the pulse of your local business community; no one can help you do that better than the Grand Rapids Chamber! The Chamber is an excellent resource for businesses great and small, with a variety of different events and programs. The Chamber is a strong advocate for West Michigan business, from GR to Lansing to Washington DC. Visit them at www.grandrapids.org

Small Business Resource Center funding is provided by the Grand Rapids Public Library Foundation – Titche Family Fund. Support your public library. Consider a gift today!