How has the Small Business Resource Center helped you in planning or growing your business?

Give us the scoop along with your contact information and we'll post your business story on our website, and it may make its way into one of our newsletters.

What a great and totally free way to spread the word about your business!

Email your story to the business librarian or mail it to:

Business Librarian
Grand Rapids Public Library
111 Library St NE
Grand Rapids, MI 49503

All submissions are subject to editing.

NEW BOOK SPOTLIGHT


Winter 2019
Welcome to our winter edition of the Small Business Resource Center newsletter! Today, we're profiling the coordinator of an exciting new veteran-entrepreneurship program in Grand Rapids, highlighting local veterans' resources, announcing our classes for the new year, a book review, and, as always, our new book spotlight!





Small Business and Job Seeking Classes



Small Business Research Essentials
Wednesday, January 23 | 7:00 – 8:30 pm | Main Library

"The chief business of the American people is business." - Calvin Coolidge

"The chief business of the GRPL Small Business Resource Center is business too! What a coincidence!" - Your Business Librarian

Join the Business Librarian for an informative journey through the library's small business resources. Arm yourself with the best business information available, and give yourself the upper hand, whether you are starting or growing your business.


How to Use the Library to Write a Business Plan
Wednesday, January 30 | 7:00 – 8:30 pm | Main Library

Do you have a great idea for a business?

We've got the resources for you to come into your own! How to Use the Library to Write a Business Plan

is a more advanced class designed for those who already have a working knowledge of computers and the Internet, highlighting the library's resources to assist students and entrepreneurs alike in crafting a well-written business plan.


How to Use the Library to Write a Marketing Plan
Wednesday, February 6 | 7:00 – 8:30 pm | Main Library

One of the first rules of marketing is to "go where your customers are." And where are your customers? What story will you tell when you find them? How will you stand out from the crowd, and build successful lines of business? Join the Business Librarian for an informative session on how to use modern tools and timeless tactics to engage customers, start, and grow your business.


NEW SERIES! Job Seeking at Your Library Series



The question of work is a big one. What should our work be? What are

the ways we should ask that question? What are the ways we can set ourselves up for success, now and down the line? You can find answers to all these questions by joining your Business Librarian in this new three-part series.
Session 1: The Process of Finding Good Work
Wednesday, February 13 | 7:00 – 8:30 pm | Main Library



In the

first session, we'll study the job seeking process, build our understanding of ourselves, and create solid job seeking processes that will keep us on track.

Session 2: Interviewing for Normal People
Wednesday, February 20 | 7:00 – 8:30 pm | Main Library



In the

second session, we'll talk about interviewing, and how to comfortably answer the questions an employer will ask of you.
Session 3: Writing for Success
Wednesday, February 27 | 7:00 – 8:30 pm | Main Library



In our

third session, we'll delve into written communication, like resumes and cover letters, making sure that you're making a good written impression for an employer.



At the end of this series, you'll walk away with a better

understanding of the job seeking process. But more importantly,

you'll gain the confidence that comes with knowing what questions to ask, and how a good job seeker asks them.
Building a Community of Veteran Entrepreneurs: Julie Cowie of the Michigan Veteran Entrepreneur-Lab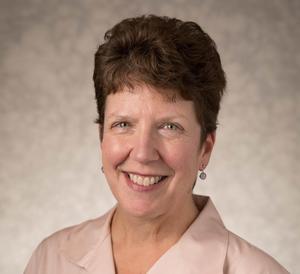 There's an incredible new initiative that's having its first cohort in Grand Rapids at Grand Valley State University: the Michigan Veteran Entrepreneur-Lab, where veterans get help and guidance from seasoned professionals to help transform their entrepreneurial goals into reality. I sat down with Julie Cowie, the program's coordinator, to find out more about this exciting new program.

Steve: I wanted to start off with your background, because I found it really interesting. You've got a background in divinity, agriculture, and entrepreneurship. How does your background affect your work now?

Julie: So this is really a community outreach program for Grand Valley. My training and my work experience in ministry has always been about community outreach. I also have this pattern of starting things in my professional life: congregations, an agritourism trail, new endeavors. That's why I was so pleased when Kevin McCurren, former head of the Richard M. and Helen DeVos Center for Entrepreneurship & Innovation (CEI), saw my resume a few years ago. At that time, I was looking to reinvent myself, and the CEI had received grant funding to teach entrepreneurship to agricultural innovators. That's how I found my way into this space.

Steve: Tell me about the Michigan Veteran Entrepreneur-Lab (MVE-Lab)

Julie: Shorouq Almallah, the Executive Director for CEI, has been very interested in serving veterans in a cohort-based program for some time. She noticed that students who were veterans did very well with entrepreneurial pursuits while on campus. After graduation, entrepreneurial support for military-connected people is tougher to find. While the federal government does provide some programs for veterans around entrepreneurship, they are not this extended, cohort-based approach with mentoring and opportunities for funding, that the MVE-Lab offers. We're looking to fill that gap.

We want brand new entrepreneurs to realize that there's a whole entrepreneurial ecosystem that can support, guide, and educate them. There are opportunities to win funding in Grand Rapids and around the state.

In these first sessions, we teach people to organize their thinking around the Business Model Canvas, a recognized template for business planning commonly used in the startup world.

We use CO.STARTERS, a nationally recognized curriculum that helps people start up by immersing them in their own idea over many weeks. SpringGR, another local cohort-based entrepreneurship program, has used it to great success.

The curriculum encourages experimentation, talking to customers, getting feedback, and then changing the business model to be something that the customer actually wants. Again, it's cohort-based, so it's 12-15 people in room, around the table, supporting each other, and developing their own ideas.

Whether they want to have a side hustle, or they're looking to create full-time work, it's a really nice opportunity to learn the process of starting up in a supportive environment.

Steve: Can you speak to why veterans are a unique group in terms of self-employment?

Julie: Veterans have a much greater preference for self-employment than the rest of the general population. However, not enough of them actually start up. So we're trying to bridge that gap between the ones who want to start businesses and the ones who do. We're hoping that with this support, veterans will give self-employment deeper consideration.

Beyond that, veterans are unique in that they've learned the discipline of getting stuff done, relying on themselves and their fellow soldiers. They're people that know how to work hard to accomplish a mission. These attributes make a fantastic entrepreneur.

Steve: What other organizations are there that are entrepreneurially-focused as well as veteran-focused?

Julie: That list I'm still working on. There are many mental health support organizations for veterans, but not nearly as many for veterans starting businesses. There is an organization from the Small Business Administration, VetBizCentral.org, headquartered in Flint, that does excellent work. Their region covers Michigan, Indiana, and Ohio, and they offer training, webinars, classes, mentoring, and counseling. There's also Bunker Labs based in Detroit and Chicago, for high-tech veteran/military spouse startups.

Steve: What does your first cohort look like? Is there any sort of pattern, any sort of industry that's common?

Julie: That's a great question, and there is no sort of pattern at all. We have people from all services, spouses and partners, people with big ideas that could change entire paradigms of how we do things, people with more modest business ideas. Everything from services to products, all kinds of ideas.

Steve: What are obstacles you're seeing in terms of their ability to start and engage that you're going to help them overcome through the program?

Julie: There's always the challenge of time. Finding the time and energy to commit and follow through is always a challenge. We recognize that. Even if someone doesn't have the ability, means, or life circumstances to launch for a year or more, I would encourage them to think about this program. It encourages them to organize their thinking, so if their situation does change and an opportunity presents itself, they'll be ready.

Steve: How does a vet engage in your program, especially after your program?

Julie: We plan to run two cohorts a year. Veterans are only one percent of the national American population. It's a really narrow slice. One of the things we've discovered though, is that there's no regional or statewide directory of veteran entrepreneurs. Veteran business owners that we've reached out to have inspired us to consider organizing a regional or state-wide network of veteran entrepreneurs.

Steve: We know that veteran unemployment is definitely an issue, and that Michigan is an unfortunate outlier in this area. Do you see this program as way to fight that problem, to get more veterans into the workforce in more creative ways? More self-sufficient and more engaged in the economy?

Julie: One of the worrying statistics is the high-percentage of 18- to 24-year-old veterans in Kent County who are unemployed. We would definitely like to address that, and to empower, inspire, and equip those young adults to do that thing for which they have a passion. If they're still working on other issues: healing physically, mentally, juggling a part-time job, this is something that a veteran can do alongside that.

Steve: I think with a cohort model, you have a really good tool for working through this, because it seems like a good parallel to the camaraderie you see in the military.

Julie: I was at this training event in June, where the recruiters for the US Army in the State of Michigan organized a trip to Fort Leonard Wood for people who are educators and other professionals connected to veterans. One of the recruiters lead us in a chant that soldiers would do in their marching. And you immediately realize the kind of camaraderie that soldiers experience.

We're trying to offer something akin to that. Participating in a two-hour seminar by yourself is much different than the ongoing support the cohort model offers. Entrepreneurship is lonely enough. You have to be able to draw on the support of those around you, and the MVE-Lab offers veterans and military spouses/partners a chance to do exactly that.

To apply the Michigan Veteran Entrepreneur-Lab, see upcoming cohort schedules, and inquire about sponsorship, please visit https://www.gvsu.edu/mve/
Veteran Resources of Kent County
1) Kent County Veterans Services
836 Fuller Ave NE, Grand Rapids, MI 49503
www.accesskent.com/Departments/VeteransServices/
616-632-5722

Kent County Veterans Services provides assistance and information in applying for a wide variety of services including VA pensions, benefits, document notarization, and other documentation-related needs.


2) Grand Rapids Vet Center
2050 Breton Rd SE, Grand Rapids, MI 49546
www.vetcenter.va.gov/
616-285-5795

Vet centers are a resource made available nationwide to veterans seeking counseling on a number of issues pertaining to mental health and transition to civilian life. The center in Grand Rapids is open 7:30 am–4:30 pm Monday–Friday but extended hours can be arranged for urgent need.


3) Grand Rapids Home for Veterans (Operated by Michigan Veterans Affairs Agency)
3000 Monroe Ave. NE, Grand Rapids, MI 49505
www.michiganveterans.com/a/Application-Policies-and-Fees
616-364-5389

The Grand Rapids home provides housing for veterans of the armed forces.

4) West Michigan Veteran's Assistance Program
1120 Monroe Ave NW, Grand Rapids, MI 49503
www.wmvap.org
616-375-8329

This program offers a food pantry for up to three days worth of food for veterans and their families experiencing homelessness or near-homelessness. They also have financial assistance and affordable housing programs provided directly through the organization.


5) Exodus Place
322 Front Ave SW, Grand Rapids, MI 49504
www.exodusplace.org/
616-242-9130

Exodus Place is dedicated to "the rapid re-housing, rehabilitation and development of homeless men, veterans, addicts and anyone facing hardship." In addition to providing housing, Exodus Place provides tutoring programs that aid in the process of earning a GED, improving math and writing, and developing career-oriented skills. More information about applying to their program can be accessed by calling the number listed above or visiting their location in Grand Rapids.


6) West Michigan Veterans Coalition
1120 Monroe Ave NW, Grand Rapids, MI 49503
www.westmichiganveterans.com/
616-375-8329

WMVC helps veterans through a variety of avenues, including continued education through universities or trade programs, resume preparation, connecting veterans to healthcare services, and other services related to transition to civilian life.


7) Michigan Works! Grand Rapids Service Center (Veterans Priority)
215 Straight Ave NW,Grand Rapids, MI 49504
www.michiganworks.org
616-336-4460

This program helps job-seekers with a variety of backgrounds find employment through resume drafting and other resources. These "one-stop" service centers pride themselves on working with veterans and translating their military experiences to resumes for civilian employers to better understand. Be sure to identify yourself as a veteran, as the Priority of Service program allows veterans to receive services before or instead of non-veterans. The location in Grand Rapids is open 8:00 am–5:00 pm Monday–Friday.
Book Review:

The Startup Way: How Modern Companies Use Entrepreneurial Management to Transform Culture and Drive Long-Term Growth by Eric Ries
A Review by Noah Forrest




If a company wants to compete today, they need to make innovation a priority, and implement good processes for doing so. That's the way startups become effective: they innovate on a higher level than their peers.





Nobody understands this better than Eric Ries.





His latest work,

The Startup Way: How Modern Companies Use Entrepreneurial Management to Transform Culture and Drive Long-Term Growth, expands on his ideals of startup innovation, articulated in his previous bestseller, The Lean Startup. But while Lean Startup delves into entrepreneurship, founders looking to start companies effectively and quickly, The Startup Way applies these ideas to established organizations, so that their workers can foment effective change through a formal process.

Ries gives a detailed synopsis into what makes startups, and specifically ones in The Lean Startup mold, so successful. Operationally, these startups function with what he calls "leap of faith assumptions:" hypothetical market conditions that must be true for a new product to be successful.



To determine whether these assumptions are true, "minimum viable products" or "MVPs" — a prototype or pilot produced at the lowest cost possible — are used to glean empirical evidence from customers. Successful startups quickly produce many iterations of MVPs to gain as much data as possible before scaling the product up in size or cost.





Large corporations, on the other hand, take many years perfecting a product for the market before these assumptions are even identified, much less tested. He goes on to say that this way of doing things has many negative aspects, including a bogged down internal process of innovation and a reliance on "vanity metrics" that are not rooted in market realities.





To counteract this, Ries proposes a managerial solution to rely on the functional "atomic unit" of an organization as the engine to generate innovation. Working within environments that mimic a startup operating on limited funds and with meritocratic teams, projects will go through multiple trial phases with the goal of learning about market viability based on customer feedback.





Ries also introduces the radical idea of "innovation accounting" that attempts to quantify this learning process so that potentially good projects are not thrown in the trash early on due to dismal projections on traditional metrics such as return on investment.





By themselves these theories and terminology appear abstract and overly idealistic. However, Ries stays true to the ethos of his advice to rely on evidence and gives real-world examples of industry-leading corporations, policymakers, and non-profit organizations that successfully adopted the practices he outlines to back up his claims.





Overall, Ries makes a compelling argument as to how the enterprises of our time can change to make for a faster and more effective way of bringing new quality products and services to market. Although this book is largely centered around managerial practice, this is a must-read for any employee who needs their company to innovate, stay competitive, and create products and services that are truly disruptive.

Small Business Resource Center funding is provided by the Grand Rapids Public Library Foundation – Titche Family Fund. Support your public library. Consider a gift today!