"The coolest show playing off-Broadway!"
-Jimmy Fallon
Limited Engagement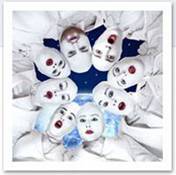 Direct from New York (via a galaxy far, far away) comes
VOCA PEOPLE
- an out-of-this world musical theatre event that combines vocals sounds, a cappella singing, comedy and the art of beat box. A new inter-galactic phenomenon like no other show. The singing aliens from the planet VOCA have come to San Francisco seeking fuel in the form of musical energy for their grounded spacecraft. Their mission: to refuel their spaceship by performing the music of Earthlings and return safely back to planet Voca.

Created by Lior Kalfo and Shai Fishman,
VOCA PEOPLE
is performed by eight snow-white, ruby-lipped aliens with perfect harmony--there are no musical instruments, no sound effects, only vocals! Performed with humor and the help of the audience,
VOCA PEOPLE
features a cappella and beat box versions of over 70 well known songs, including hits from Madonna, Queen and even Mozart.

"Mega-galactic superstars!"
-CBS EARLY SHOW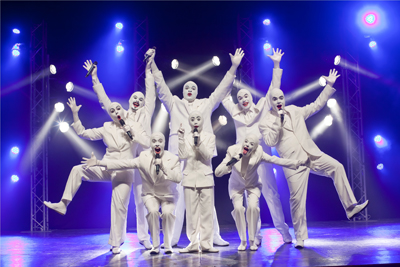 The Voca People are friendly aliens from the planet Voca, somewhere behind the sun... where all communication is made by music and vocal expressions. The Voca People believe that life is music and music is life. They visit planet Earth and they have a lot to sing about.