GATE OPENING CEREMONY
Ven. Thrangu Rinpoche will conduct the Gate Opening Ceremony on Saturday May 21st at 3:00pm, at Vajra Vidya Retreat Center. This ceremony marks the formal ending of the Three Year Retreat, and is a time of celebration welcoming the retreatants returning to everyday life, with the fruits of three years of intensive practice to benefit beings. All are joyously invited to this occasion!


VEN. THRANGU RINPOCHE TEACHING

Rinpoche will give teachings Friday June 3 and Saturday June 4 at 3:00pm. Appropriately for the ending of long retreat, Rinpoche's topic will be Bringing Dharma to Everyday Life. Rinpoche's lucidity, practicality and great good humor will enlighten such issues as how does Mahamudra relate to paying the bills, and what does being Tara have to do with going to the office. Cost for these teachings is: $50.00 for one; $90,00 for both.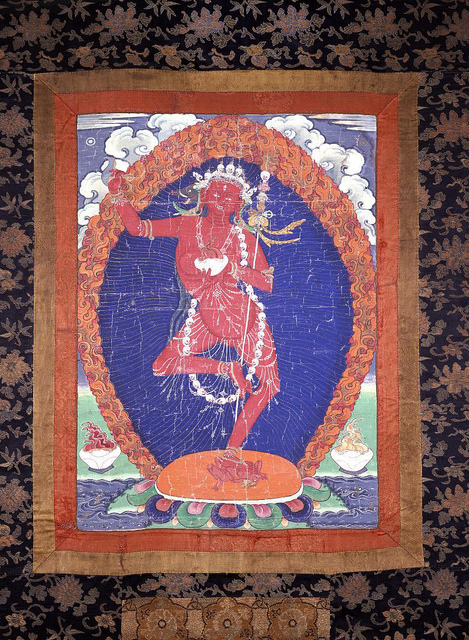 VAJRAYOGINI EMPOWERMENT

PLEASE NOTE IMPORTANT CHANGES!

When first announced, our information was that the empowerment would be open to the public. However, this was a misunderstanding and the empowerment is not a public blessing empowerment. Rather, Rinpoche will give the empowerment by request only. If you are at a point of your practice that you intend to undertake the Vajrayogini practice, and are committed to doing so in near future, then you would be eligible to request the wang. If you wish to request the empowerment, please contact Tsunma Seltong at coordinator@vajravidya.com. Provide a brief practice history, and the formal request to receive the empowerment.
The abhiseka will be given on Sunday June 5, at 3:00 pm.


Other News

VVRC OPEN AGAIN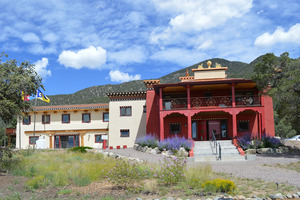 Vajra Vidya will open for retreat again on Friday, July 1. As part of our resumption of regular operation, there will be teachings one weekend every month. The first teaching will be the opening weekend, July 2d and 3d. Schedule and topics for these weekends will be announced in a future newsletter. The Khenpos warmly invite all requests for teaching topics. What would you like to hear about? What does Taking Refuge mean? How to do the White Tara practice? Union of Mahamudra and Dzogchen? Ask the Khenpos!


New Office Manager Wanted

Vajra Vidya Retreat Center is looking for a new Office Manager. This position entails answering the telephone, registering retreatants, managing building and grounds upkeep, overseeing the budget, relating with cook and kitchen, and assisting the Khenpos. The manager must have skills with both people and computers.
Benefits of the position are: a fair amount of free time, a splendid practice situation with the help of two of Thrangu Rinpoche's senior lamas, a warm, friendly environment, and the knowledge that you are serving the Dharma.
If you want more information on this position, please contact Tsunma Seltong, at coordinator@vajravidya.com.

Message from Tsunma Seltong

To my dear Dharma sisters and brothers: After 8 years at Vajra Vidya, I will be retiring at the end of May. These years have been some of the most joyous and satisfying of my life, and I will miss the Center, and all of you, greatly . I am endlessly grateful for having had the opportunity to serve the Dharma, Rinpoche, the Khenpos, and all of you. My love and prayers to all! Seltong