Hello Stephen

Thank you for reading the latest SRC Secure Solutions newsletter in which we bring you interesting news and articles on how to improve your organisation's ICT security and its compliance to applicable laws and regulations.

We hope you find the articles useful and we look forward to welcoming you to our website where you can find much more information.You can also contact us using this link.
---

Security etiquette and a signed NDA does not permit me to give a name or a hint to who the client is, suffice it to say that we are extremely happy to announce a successful sale of 10 modules of iSecurity to a large international company. The company uses IBM i systems to power its core business systems and will be installing the iSecurity modules on over 100 IBM i LPARs.
iSecurity was chosen after an extensive Proof of Concept and against strong competition. iSecurity provided the features and functionality together with a fair price to suit the stringent requirements of the company and its auditors.
Support, training and consultancy services will be provided by SRC Secure Solutions.

Read more about iSecurity here



---
Those in the know will understand that 2FA - Two Factor Authentication provides stronger authentication that the user or your customer is who they say they are when logging into your web application, VPN or cloud facility. OTP - One Time Passwords ensure that should a hacker be able to 'sniff'' a users password as it is sent over the internet, that password is only valid for that single log-on and can never be used again in the future.
Those in the know will also understand that this level of security usually comes at a high price and complexity as it often involves extra hardware or 'smart cards' to provide the second factor in 2FA and the OTP. But with InWebo it couldn't be easier and the price is very competitive. In fact the user's 'token' is completely free of charge, he needs no hardware other than his (or her) own PC, tablet or smart phone. Sounds interesting? Then read more here and mail us for a discussion on how InWebo can help you secure your customers.


---
Nidera BV is the international trading arm of the global Nidera group. Nidera BV trades grains, oilseeds, vegetable oils, oilseed meals and bio-energy products.
As an IBM i user Nidera has already the peace of mind that they are using one of the most stable and secure platforms available today. Even so the security related configurations need to be set up optimally and require constant monitoring for changes –either authorized or not.
Nidera chose to use the services of one of (if not the) world's most knowledgeable expert on IBM i Security – Carol Woodbury. This comes in the form of Managed Security Services. With the help and support of SRC Secure Solutions Carol and her team now provide monthly monitoring of Nidera's IBM i system and are able to inform Nidera of situations requiring attention and suggest solutions for them. Using Policy Minder to check automatically and to remediate any security related issues Nidera can get on with daily business with the assurance that their IBM i systems are optimally configured for security - and will stay that way!
For more information on these services please contact us.
---
Pen-testing is part of a standard IT security audit, but how often is the company testing your network able to include the IBM i? Not often is the answer. It is for this reason that we have teamed up with a specialist to provide our own penetration testing and port scanning service for IBM i. When combined with our Vulnerability Check and Health Check for IBM i you can be sure that not only is you're entire network tested and audited but is also secure!

To read more about our Penetration Testing for IBM i click here or contact us.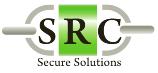 ---
And a Merry Christmas and a Happy New Year to all our readers!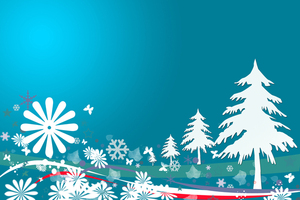 ---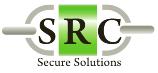 ---