Hello S
May 2018 is just a few months away. Are you ready for GDPR? Many companies we have spoken to are not ready. Time is running out!

We at SRC Secure Solutions can help you with these challenges, using our experience, expertise and best-of-breed software and services. So don't hesitate to contact us, discuss your concerns and let us help you to overcome them.

We hope you find the articles useful and we look forward to welcoming you to our website where you can find much more information.
---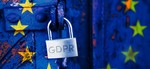 Have you ever stopped to consider how long data has been stored on your AS400-IBM i systems? Many companies have used the IBM and its predecessors for almost 30 years. Many of those companies have retained old databases and documents on the system for retrieval and continued use in applications both on and outside the IBM i.
Do we know exactly what this data is?
Do we know who can access this data?
Do we still have active user profiles on our IBM i of people that have long left the company?
Do your existing user profiles have access capabilities beyond their intended function?
These and many more questions can be answered but allowing SRC Secure Solutions to run a comprehensive Risk Assessment on your system.
And what do you do once you have discovered how vulnerable your system is? Of course you need to remediate - and fast! This will involve a detailed project and measures to clean up and protect the system from future data breaches, whether from inside or outside the company's network.

There is a lot to do! Do it now, before it's too late. May 2018 is just a few months away?

Want to know more about GDPR? use these links:

10 Ways to prepare for GDPR

What Is GDPR?

What Does GDPR Mean to an IT Manager, CTO, or Systems Admin?

Do you want to make an appointment with SRC Secure Solutions to discuss your IBM i security concerns? Email us at info@srcsecuresolutions.eu.

---



You only have to read the headlines and you will understand that no matter how much time and money you spend on securing your ICT perimeter, malware and hackers WILL breach your security. It can - and will happen to the best of us. So what are you going to do when it happens to you?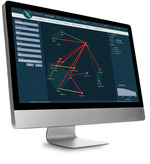 By deploying "deception" in your network you can mislead hackers and malware by laying traps to catch and isolate them before they can do any real damage.
DeceptionGrid provides a multi-tier deception architecture that is designed to match attackers' techniques and deceive them at every step.

Proof of Concept
Like all our products and services we offer a POC of TrapX Deception Grid within your network. We will assist you in defining the areas to be secured and to set up the POC. Pretty soon you will see how efficient your perimeter defenses are, and if you are the victim of a hack or malware you can be onto it within seconds.

Read more about TrapX Deception Grid on our web page.
To discuss out POC services please contact us using this form or email us at info@srcsecuresolutions.eu.


---
To some it will be like finding a needle in a haystack. All over the network, on user devices and in storage servers there are files and documents which may contain sensitive data such as Personal Identifiable Data (PID). Some companies have all Word, Excel and other documents and databases well in order. No single user will have made his or her own copy and stored it in an undocumented area on the network.
But most of us aren't so organised. Finding that data is a huge problem, even if the data is stored correctly those files and documents may still contain unprotected sensitive information. But there are tools on the market to help you. Tools like the new Data Discovery module in SmartCrypt.
This new module will scan all or part of your network looking for sensitive information in your data and reporting on what it finds. Such data can be private names and addresses but can also be in data structures such as credit card numbers, or social security numbers.

The Data Discovery module uses a combination of country specific dictionaries and your own dictionary entries to find and identify such data. What is more the Data Discovery module in SmartCrypt can directly and automatically encrypt any sensitive information it finds! This is a unique function in PKWARE's SmartCrypt Data Discovery module.

Do you want to know more about Smartcrypt and Data Discovery?
Follow this link to our webpage
or
read our blog in InfoSecurity magazine.



---
---
SRC Secure Solutions is now able to provide Risk Assessments on these major platforms; IBM i, IBM z/OS and Open Systems. These assessments are executed with the aid of specialists and specialist software. We have already carried out number of scans which have highlighted vulnerabilities otherwise unnoticed. In this way we have helped our clients to avoid data breaches and limit any potential damage to reputation and data.

For more information about our risk assessments please use this link.

If you would like to talk to us about our Risk Assessments and Security Scans please contact us by email on info@srcsecuresolutions.eu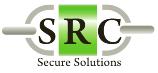 ---
...and for the IBM i users Join other IBM i Enthusiasts at the HQ of one of the Netherlands largest IBM i platform users. We will be there too!

Agenda:
16:00 Welkom en opening.
IBM i en Sligro Food Group door Maurice van Veghel, CIO en directeur IT Sligro Food Group.
Morten Rasmussen (IBM) DB2 for i en performance (deze presentatie zal in het Engels zijn).
Ontwikkelen met RDi, Debuggen en QA met RDi, Uitbreiden van RDi.
Sligro R&D i.s.m. Wim Jongman, CTO van Remain Software.
Pauze
Migratie naar Power8 - Hugo Jaspers
Young Talent Development door Rudi van Helvoirt.
19:00 Netwerk Borrel.
Use this link to see more
Use this link to enrol for the event



---
Best of Breed Security Software and Services
Working in partnership with the worlds best suppliers of Security and Encryption software and services SRC Secure Solutions is able to advise on and select the best solution for your organisation.

Working with security experts from several disciplines we have the knowledge and expertise to guide you through the maze of security threats and vulnerabilities which threaten your business.

Our partners include;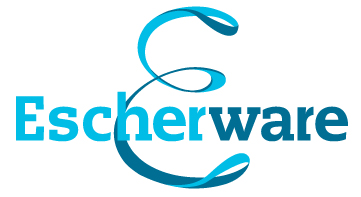 ---