Hello James
Things are hotting up in the world of ICT security, helped not in the least by the GDPR and malware attacks such as WannaCrypt (a.k.a. WannaCry). That is why we are sending out this extra newsletter to help you stand up to the security challenges we are all facing.

We at SRC Secure Solutions can help you with these challenges, using our experience, expertise and best-of-breed software and services. So don't hesitate to contact us, discuss your concerns and let us help you to overcome them.

We hope you find the articles useful and we look forward to welcoming you to our website where you can find much more information.
---
#1 Secret to potentially DOUBLE the ROI of your SOC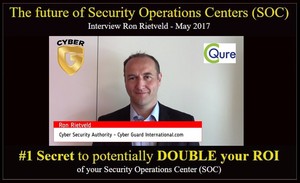 Ron Rietveld is an Authority in making Security Operations Centers (SOC) effective & efficient.
Click here to watch his 4 minutes interview about the future of SOC's.

Learn the #1 Secret to potentially DOUBLE your ROI of your Security Operations Center (SOC)
Results:
1 - Stay ahead of today's Cyber Threats and demonstrate you are in control.
2 - Easy practical steps to SAVE COST
3 - Smart moves to SAVE TIME
4 - Keep your job and take care of your family & the company.
5 - Ensure EFFECTIVE early detection of intrusions by Hacker, Malware of Insiders

SRC Secure solutions have convinced Ron to do this exclusive VIP webinar as a gift to you.
Webinar - 15 June 2017 - 11:00 - Click here to register now, seats are limited

---



You only have to read the headlines and you will understand that no matter how much time and money you spend on securing your ICT perimeter, malware and hackers WILL breach your security. It can - and will happen to the best of us. So what are you going to do when it happens to you?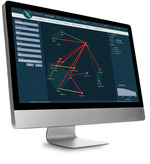 By deploying "deception" in your network you can mislead hackers and malware by laying traps to catch and isolate them before they can do any real damage.
DeceptionGrid provides a multi-tier deception architecture that is designed to match attackers' techniques and deceive them at every step.
WEBINAR
On June 29th at 11:00 CET SRC and TrapX are bringing you a free webinar in which we will show you how you can quickly and easily set up a web of deception and traps against hackers and malware. And YES TrapX would have caught the WannaCrypt ransom-ware from attacking your system!
Want to find out how?

Read about our webinar here
Register for the webinar here

---
GDPR is a fact and will become effective in less than one year from now. This means that if you hold personal data of your employees, customers, citizens, patients etc on your systems it must be protected.
Personal data includes; name, address, date of birth, insurance number, credit card information etc. By "on your systems" I mean, on servers, in the cloud, on backup media or in transit.
Protection will include firewalls, strong user access management, properly managed access rights, etc, and this can include encryption.
Encryption is a sure way protecting your data whether it is at rest, in transit or in use. But encryption can become a complicated issue. You must consider which encryption standards you are using, who is able to decrypt or encrypt data, on which platform you will encrypt and on which platform you will decrypt. Is your application capable of working with encrypted data? Can you easily include encryption processes in your applications? Can your partners decrypt encrypted data which you have shared with them? All in all quite an involved process. A process which can be simplified and managed using Smartcrypt from PKWARE. Smartcrypt is a multi-platform encryption solution encompassing accepted standards such as 3DES and AES. Smartcrypyt includes a key management module making the (optional) issue and tracking of SmartKeys easy and auditable! Keys can be revoked at any time rendering the data unreadable to unauthorised people.Smartcrypt also includes a Software Development Kit allowing easy integration with your current applications on any platform.

Do you want to know more about Smartcrypt?
Follow this link to our webpage
or
read our blog in InfoSecurity magazine.



---
Keep the date! 13:00 27 June 2017 -Coulemborg, NL

Please join us in The Netherlands for a day of networking opportunities and information on the biggest topics impacting every business in EMEA - Security & GDPR.

About the Event

Registration is free. Please review the agenda below and contact your Regional Sales Manager should you have any questions. We hope to see you on June 27th!

Agenda:

13.00-13.15 Welcome
13.15-13.50 The Impact of GDPR for Organizations (Robin Tatum)
13.50-14.25 Power i and Antivirus
14.25-14.40 Break
14.40-15.30 Exit Point Security
15-30-15.50 Update Virtualization/Highlights 7.3
15.50-16.10 Managed Security Services (Stephen Cheney)
16.10-17.00/17.30 Sushi & Drinks

We plan to make the sessions interactive and would love to hear from you about additional topics of interest. Please contact us in advance to ensure that additional topics and questions are consider for the agenda prior to the event.

Click here to register

---
SRC Secure Solutions is now able to provide Risk Assessments on these major platforms; IBM i, IBM z/OS and Open Systems. These assessments are executed with the aid of specialists and specialist software. We have already carried out number of scans which have highlighted vulnerabilities otherwise unnoticed. In this way we have helped our clients to avoid data breaches and limit any potential damage to reputation and data.

For more information about our risk assessments please use this link.

If you would like to talk to us about our Risk Assessments and Security Scans please contact us by email on info@srcsecuresolutions.eu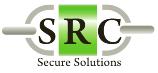 ---
Best of Breed Security Software and Services
Working in partnership with the worlds best suppliers of Security and Encryption software and services SRC Secure Solutions is able to advise on and select the best solution for your organisation.

Working with security experts from several disciplines we have the knowledge and expertise to guide you through the maze of security threats and vulnerabilities which threaten your business.

Our partners include;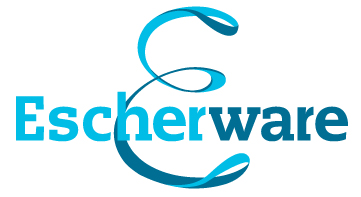 ---