Hello S

Thank you for reading the latest SRC Secure Solutions newsletter in which we bring you interesting news and articles on how to improve your organisation's ICT security and its compliance to applicable laws and regulations.

We hope you find the articles useful and we look forward to welcoming you to our website where you can find much more information.You can also contact us using this link.
---


SRC Secure Solutions is proud to announce the recent signing of a reseller agreement with TrapX Security. TrapX is the award winning developer of the DeceptionGrid.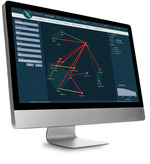 DeceptionGrid provides a multi-tier deception architecture that is designed to match attackers' techniques and deceive them at every step.
Through the use of deception Tokens (lures) as well as of camouflaged medium- and high-interaction Traps (decoys), DeceptionGrid baits, engages and traps attackers among an organization's actual IT resources. TrapX traps appear identical to real operational IT assets and connected Internet-of-things (IoT) devices.
Deception in Depth takes the illusion further by engaging sophisticated attackers through a facade of convincing network traffic among the traps.When cyber attackers penetrate an enterprise perimeter, they move laterally to locate high-value targets.
DeceptionGrid dynamically baits, engages and traps attackers across all areas of the network. Just one touch of the DeceptionGrid by an attacker sets off a high-confidence alert. DeceptionGrid integrates with key elements of the network and security ecosystem to contain attacks and enable a return to normal operations.
Read more about TrapX DeceptionGrid
Contact SRC SecureSolutions about DeceptionGrid
---
SRC Secure Solutions is now able to provide Risk Assessments on these major platforms; IBM i, IBM z/OS and Open Systems. These assessments are executed with the aid of specialists and specialist software. We have already carried out number of scans which have highlighted vulnerabilities otherwise unnoticed. In this way we have helped our clients to avoid data breaches and limit any potential damage to reputation and data.

For more information about our risk assessments please use this link.

If you would like to talk to us about our Risk Assessments and Security Scans please contact us by email on info@srcsecuresolutions.eu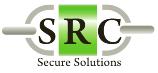 ---
Best of Breed Security Software and Services
Working in partnership with the worlds best suppliers of Security and Encryption software and services SRC Secure Solutions is able to advise on and select the best solution for your organisation.

Working with security experts from several disciplines we have the knowledge and expertise to guide you through the maze of security threats and vulnerabilities which threaten your business.

Our partners include;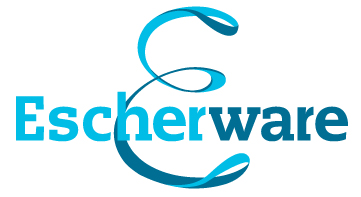 ---