Libraries' Leadership in Transition

In mid-December, Assunta Pisani, associate university librarian for collections and services, announced she will be gradually transitioning to retirement. University Librarian Mike Keller spoke for all of us in thanking her for her many significant contributions to Stanford during her dozen years here, years which ushered such profound change to the nature of library collections and services. Those of you who know or have worked with her and wish to write may still reach her at her Stanford e-mail address.

SULAIR has launched a national search to fill the position of assistant university librarian for collection development in the humanities, area studies, and social sciences. Zachary Baker and Pavils Zarins have accepted interim assignments for managing collection development issues and processes, with responsibility for humanities and area studies and for social sciences, respectively. Concurrently, and happily for us, Dr. Chris Bourg has accepted promotion to assistant university librarian for public services. (Bourg has been head of the Information Center for the past four years, before which she was curator for the behavioral and social sciences as well as associate director for communications and associate publisher.) Malgorzata Schaefer has agreed to become head of the Information Center; she will continue to serve as coordinator for instructional services. We are grateful that these staff leaders are assuring a high degree of continuity in our operations through this transition.

Turnover is a given, of course, in any organization. Historically, the Stanford Libraries have enjoyed relatively low turnover, and many staff have long histories here. Every December, we recognize quinquennial anniversaries, and it is remarkable to note this year that 25 library people have served 20 years or longer at Stanford, a half dozen at 30 years or more, and even one hearty soul with 40 years of service. The list of 2009 service awards is available here. The combined efforts of all SULAIR staff – past, present and future – result in great collections and information services vital to the university's mission.

With thanks to all who serve,

Andrew Herkovic


Dream Factory on the Nile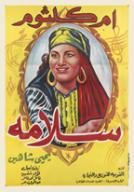 From the 1930s through the 1960s, the Egyptian motion picture industry produced films of such number and quality that it earned the nickname "The Hollywood on the Nile." Its films dominated the Arab market from North Africa to the Gulf, and successfully competed with films being released by the Hollywood on the Pacific.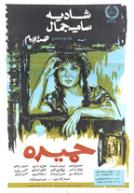 Dream Factory on the Nile: Posters and Memorabilia from the Golden Age of Egyptian Film, on display from January 18 through May 2 in the Munger Rotunda and Peterson Gallery, Bing Wing, Green Library, brings together promotional posters, photographs, press booklets, and lobby cards from some of the finest films of the era, paired with narrative text by Stanford librarian David Giovacchini. In addition to his role as Bibliographer for the Arts in the Islamic World, Giovacchini is an avid and knowledgeable film buff and the organizing force behind the Middle East Film Series, which has brought the best of Middle Eastern film to the Stanford community for the past five years.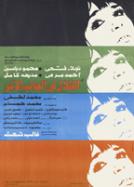 The Stanford collection, comprising more than 400 Egyptian film posters, has been built over the past five years by Giovacchini and Middle East Collections Curator John Eilts to provide source material for the study of Egyptian popular culture and twentieth-century history, cinematography, and graphic design. As Giovacchini put it, "One of the best ways to learn about a culture is to study the stories it tells itself on the big screen. The Egyptian filmmakers, while certainly influenced by American films, adapted the conventions for their own purposes and created something essentially Egyptian."

The collection's posters offer an almost complete roster of the stars of the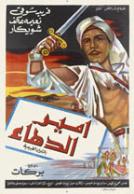 Egyptian screen from the 1930s to the present. Represented in the exhibit are some of the biggest stars, such as heartthrob Abdel Halim Hafez; handsome leading men Omar Sharif, Farid Shawqi, Yusuf Wahbi, and Anwar Wajdi; melodrama queen Faten Hamama; funnyman Ismail Yasin; graceful dancers Samia Gamal, Tahiya Karioka, and Naimah Akef; and legendary singers Muhammad Abdel Wahhab, Umm Kulthum, Leila Murad, and Farid El Atrache. Also shown are materials relating to some of the industry's best directors, producers and screenwriters. The posters on display are credible facsimiles produced from high-resolution scans of the originals, which are too fragile and large to display in the available exhibition cases. The gallery is accessible whenever Green Library is open; more information is available here.


Silicon Genesis Grows to 56 Interviews

Thanks to the inspiration and decade-long dedication of project sponsor and Libraries' partner Rob Walker, Silicon Genesis: An Oral History of Semiconductor Technology has expanded its offerings to 56 full

interviews, averaging 70 minutes with video search capability, of industry leaders. Semiconductor technology made Silicon Valley possible and continues to be the enabling technology of this age, much as the steam engine enabled the Industrial Revolution. Many semiconductor pioneers are still alive and available to reveal their motivations and backgrounds, describe the history of their achievements, and explain the vision and circumstances that shaped their work and thus revolutionized our society. The Silicon Genesis project seeks to record and preserve this history in the actual words of those responsible for so much of semiconductor technology and the industries that have grown around it.

Rob Walker is a Silicon Valley native and engineer, who has been involved with semiconductors since the 1960s at Fairchild, Intel, as a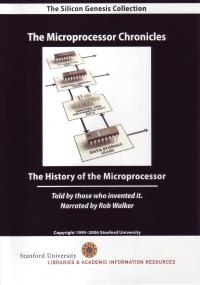 founder of LSI Logic, and now with his own consulting company, Walker Research, in Menlo Park. His interest in assembling an oral history began with his 1992 book Silicon Destiny: The Story of Application Specific Integrated Circuits and LSI Logic Corporation, available in print or digitally at no cost on Google Books. Primary materials gathered in preparation for this book are available to researchers in Stanford Libraries' Special Collections. Rob has also produced two documentaries. The Fairchild Chronicles (2004) is sold out in DVD format but available as streaming video or transcript on the Silicon Genesis Web site. The History of the Microprocessor, told by those who invented it (2006) is available for purchase here. All sales benefit the oral history collection at the Libraries.


Antiquarian Book Fairs in February

California's best attended book fairs, bringing together buyers and sellers nationally and internationally, are scheduled for next month. On February 6-7, The San Francisco Antiquarian Book, Print, & Paper Fair, produced every other year since 1994 by Walter Larsen & Associates, will take place in the San Francisco Concourse at 7th and Brannan Streets. In addition to early printed books, dealers will offer photographs, ephemera, autographs, manuscripts, first editions, maps, posters, and prints. Discounted admission coupons are available here.

"Great books turned into great movies" is the theme for the 43rd California International Antiquarian Book Fair, sponsored by the Antiquarian Booksellers' Association of America (ABAA) and the International League of Antiquarian Booksellers (ILAB), and taking place on February 12-14 at the Hyatt Regency Century Plaza in Los Angeles. The accompanying exhibit, From Author to Oscar, will celebrate literary works made into Best Picture-winning films at the Oscars (more than 65% of these are based on books, short stories or plays), with related scripts, posters and collectibles. Over 200 ABAA and ILAB members have reserved booksellers' booths for this preeminent sale, at which there will also be exhibits by research libraries and bibliophilic organizations, public seminars, and a "Discovery Day" to which anyone may bring up to three items for free expert examination.



Stanford is always well represented – by curators, bibliographers, faculty, alumni, supporters, collectors, even students – at these fairs, leading to delightfully serendipitous encounters over equally delightful books. The Library Development Office has a few complimentary passes to the San Francisco fair, which our supporters may request by contacting David Jordan at dajordan@stanford.edu or 650-723-3866. Happy book hunting to all.




New Forum for the Written Word





Cynthia Haven, humanities and arts writer for the Stanford News Service
has launched a Stanford book blog entitled, in the best spirit of the pun,
The Book Haven
. It was conceived partly in enthusiasm for sharing the exciting literary and cultural life at
Stanford, for which the News Service maintains both calendar and publicity, but also to mitigate the
reduced coverage of books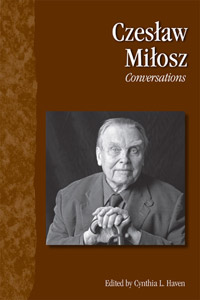 and book news nationwide in commercial publications. The blog, in
addition to discussion of books, will cover readings, lectures, events, publishing news, library programs, and literary
studies, m
any with local interest and Stanford connections. Widely published on literary topics, Cynthia has a forthcoming book on Nobel Prize-winning Polish poet Czesław Miłosz. Cynthia has contributed many insightful feature stories about our programs and projects to the
Stanford Report
, and we are pleased to acknowledge both her own engagement with the Libraries and that of her fellow reporters, along with ubiquitous photographer Linda Cicero, at the News Service.
Initial blog offerings included discussion of Shelley Fisher Fishkin's
Mark Twain's Book of Animals
; a new writers' residence, sponsored by the Djerassi Resident Writers Program, to honor the late Diane Middlebrook; a recent reading by award-winning Iranian writer Shahryar Mandanipour; Herant Katchadourian's talk about guilt, and his book of the same name; and a lecture by the visionary behind the revived Library of Alexandria, Ismail Serageldin.
ReMix
readers will recall the Libraries' sponsorship of the latter two talks, and infer (correctly, we hope) that the Libraries are indeed integral to campus dialogue on the written word. We invite our readers to visit, subscribe and post comments to
The Book Haven
, and to send book news of interest to a general audience to
Cynthia.Haven@stanford.edu
.
ReMix: News from the Stanford Libraries
is e-published monthly by the Library Development Office as a service to supporters, providing highlights, news links, and announcements about Stanford's Libraries, Academic Computing, Residential Computing, Stanford University Press, and HighWire Press.
Stanford University Libraries & Academic Information Resources
Michael A. Keller, University Librarian
Andrew Herkovic, Director of Communications & Development
David Jordan and Sonia Lee,
ReMix
editors
To submit questions/comments, or to suggest articles, contact David Jordan at
dajordan@stanford.edu
or 650-723-3866.
Click
here
to learn more about supporting the Libraries.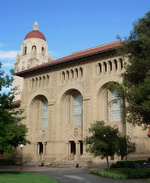 The Bing Wing of Cecil H. Green Library

In this issue



•

Leadership Transition



•

New Exhibition



•

Silicon Genesis



•

Upcoming Book Fairs



•

The Book Haven




Exhibitions
Dream Factory on the Nile: Posters and Memorabilia from the Golden Age of Egyptian Film,

through May 2
in Green Library's Peterson Gallery and Munger Rotunda
On display near the south portal of Green Library

New and Recent Publications by
Stanford University Press


The Harold A. Miller Library,
Hopkins Marine Station,
and its Endowed Funds

On view at the
Art & Architecture Library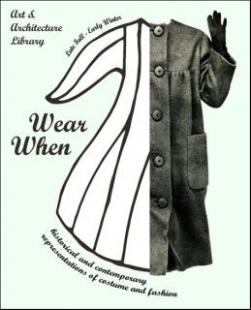 Upcoming Events

Reading by Patrick Hunt from his new book:
Cloud Shadows of Olympus: Collected Poems from 2006-2009
. Thursday, January 28, 6:00pm, Stanford Bookstore.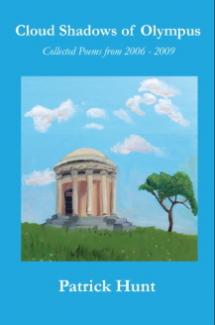 Dream Factory on the Nile
exhibit reception. Wednesday, January 27, 4:30-6 pm, Munger Rotunda and Peterson Gallery. Free and open to the public. Click
here
for more information.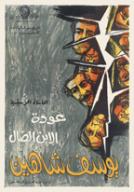 Upcoming Program
Humanities West presents:
Alexander/Alexandria:
The Flowering of
Hellenistic Culture
February 5 and 6 at Herbst Theatre, San Francisco. Click
here
for more information.

Stanford Historical Society
Upcoming Events



Stanford Pioneers
in Science.
Wed., February 3, 7:30 pm,
Cubberley Auditorium.
Douglas Osheroff,
J. G. Jackson and C. J. Wood Professor of Physics.
Click here for more information.



From Greystone Quarry to Stone River: A History of Stanford Sandstone

. Wed., February 17, 5:15 to 6:30 pm, Building 200, Room 2. Charles Junkerman,

Associate Provost and Dean of Continuing Studies

. Free and open to the public. Click here for more information.


SU Press
Recent Publications
Varsity Green:
A Behind the Scenes Look at Culture and Corruption in College Athletics
by Mark Yost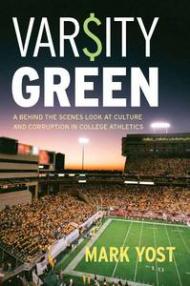 Stanford Book Salon
This month's book is

SULAIR in the News
"Republic of Letters" Enlightenment Project
Wins NEH Grant
University Reports 2009 Financial Results
Featured Acquisition

J. Burke Knapp

1913 – 2009


Did you know?

Of the first 85 Stanford students given a choice of submitting paper or electronic dissertations,
61 chose electronic.


View a List of the Libraries' Donors