The Ubiquitous Library

One guaranteed way to muddle up business prose is to have a wordy and confusing name for the business. A glance at the top of this page will remind the reader we are prey to this muddle, particularly as "The Stanford University Libraries & Academic Information Resources" is properly construed as a singular noun phrase. We refer to it as "the Libraries" at our peril, as that tempting shorthand ignores a very large part of who we are and what we do. It is seemly, therefore, to remind ourselves occasionally of what goes into "& Academic Information Resources" and why we so often rely on the euphonious acronym "SULAIR."

Our Academic Computing group provides: Student Computing (with the Meyer Library Tech Desk, the Multimedia Studio, and a horde of student consultants deployed in Meyer and throughout the dorms); Faculty Services (including the Academic Technology Lab and a Digital Humanities Specialist for faculty, Academic Technology Specialists in various departments, and support for CourseWork, Stanford's predominant online course management system); Learning Spaces professionals (who manage a half-dozen state of the art classrooms, the Digital Language Lab, and over a hundred technology-enabled study spaces in the libraries, residences, and student union); and Technology Services (which provides the software and hardware for hundreds of public and staff computers and manages Stanford's only enterprise printing system). In addition, the org chart manages to include Digital Library Systems and Services (with Digitization Services, the Stanford Digital Repository, collaborations with several universities to build better digital environments for resources and data, and Stanford's brand new Electronic Theses and Dissertations system), the Social Science Data Center (which dispenses data sets, software savvy, and statistical wisdom in equal measure), Geographical Information Systems support, and numerous quite technical projects.

SULAIR also provides a home for several "auxiliaries," self-supporting enterprises that are tangential to the operation of the university, though still very much dedicated to its general mission: our electronic journal publisher, HighWire Press; the Stanford University Press; and the archival system LOCKSS.

It would be daunting to describe each of these services in detail. Instead, I will say that few, if any, students or faculty get through an ordinary day on campus without touching or being touched by some of these services – to say nothing of their use of services and facilities they would understand as library-related. While what we have today is a far cry from "ubiquitous computing," one might argue that Stanford is entering the era of the ubiquitous library, thanks to a continuing process of convergence among our groups and services, collectively yclept SULAIR.

E pluribus ...

Andrew Herkovic


The Macdermots of Ballycloran

While we naturally tend to highlight new acquisitions, sometimes it is instructive to note new discoveries in materials acquired long ago. In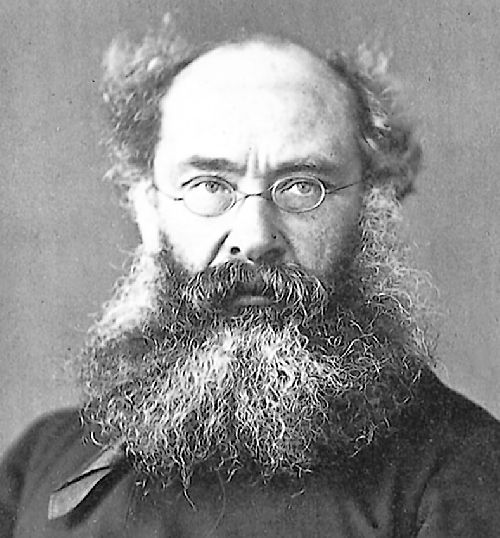 1928, Special Collections received the Charlotte Ashley Felton Collection, approximately 45,000 volumes of nineteenth- and early twentieth-century British and American literature. In 1984, the bequest of the Kenyon Law Starling Collection added chiefly first editions of major British and American authors. Together, these two collections hold three first-edition, first-issue copies, all of utmost rarity, of Anthony Trollope's (pictured) first novel, The Macdermots of Ballycloran (London: Thomas Cautley Newby, 1847).

Each of Stanford's copies has been rebound, as issued, in three volumes. Nearly all extant copies were rebound because of the poor quality of the original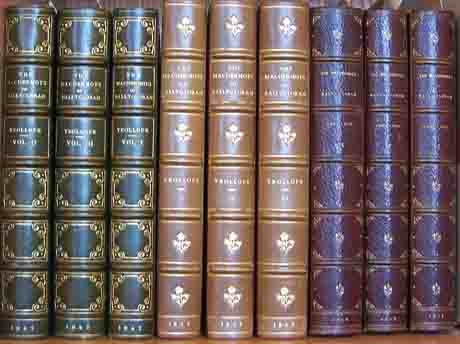 binding; after all, it was the first novel of a then-unknown author. In fact, laid into the Felton copy is a catalogue card for the book, noting its issue and giving the locations and provenance of the only three recorded complete copies known to the cataloguer in original cloth. One of the Starling copies, which contains the bookplate of well known collector (and author about collecting) A. Edward Newton, also refers, in pencil notes on a blank endpaper, to the very few surviving copies in original cloth.

The second Starling copy (pictured), with the bookplate of George Barr McCutcheon, is inscribed by Trollope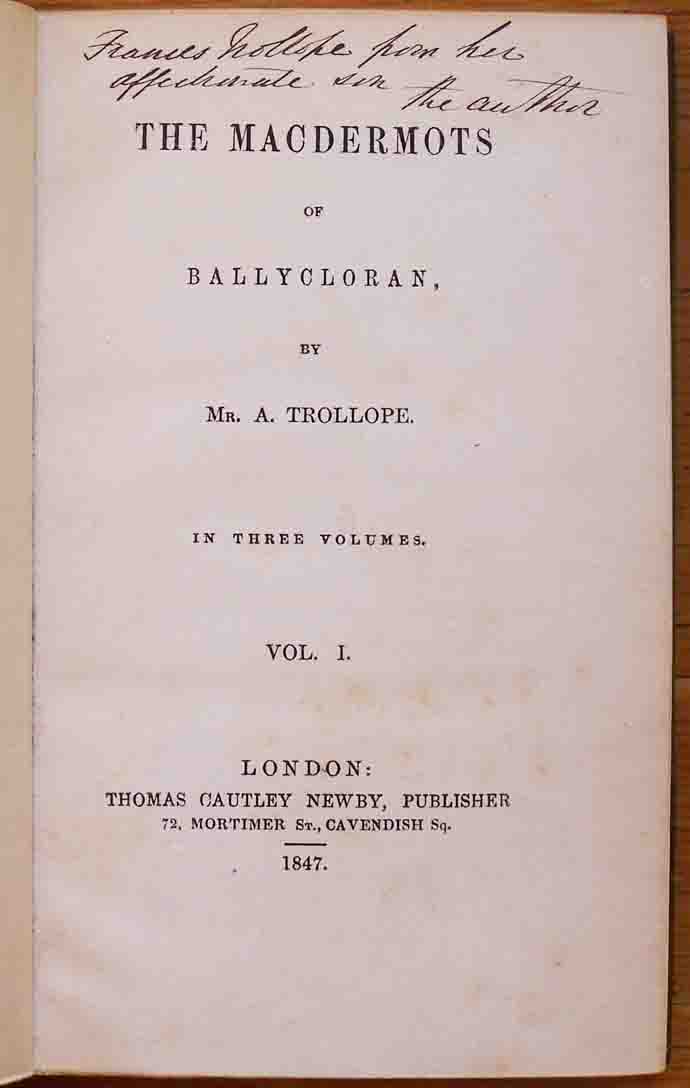 on the title page of volume one: "Frances Trollope from her / affectionate son / the author." Volumes two and three are inscribed (in a single hand, but not Anthony Trollope's): "Frances Trollope / from the author." In addition, each volume bears below the last line of text a pencil inscription (in a third hand): "Penrith / June 1847." Frances Trollope, Anthony Trollope's mother and a noted author of travel books and novels, had a family home in the north of England at Penrith. Anthony Trollope had given the completed manuscript of The Macdermots to his mother at Penrith, and she subsequently got Newby (a relatively minor publishing house) to agree to publish it. Laid in to volume one is a typewritten note (enclosed in its mailing envelope) dated January 24th, 1930 from Michael Sadleir, the noted Trollope scholar, to the book dealer James F. Drake. In the note, Sadleir comments on a bibliographical point of the book, and on the importance of this copy.

Much more could be learned from studying these three remarkable copies. Each contains unique testimony to one of the greatest Victorian authors, and to the later, keen interest of the book-collecting community in his first novel.

Thanks to Bruce Crawford for the bibliographic research on which this article was based.


Egyptian Library Visionary to Speak at Stanford

The world is my home
Humanity is my family
Non-violence is my creed
Peace, justice, equality and dignity for all is my purpose
Engagement, rationality, tolerance, dialogue, learning and understanding are my means
With outstretched hands we welcome all those who share these beliefs . . .

-Ismail Serageldin

Dedicated to recapturing the spirit of openness and scholarship of the original Library of Alexandria, the Bibliotheca Alexandrina is truly a modern wonder and has partnered with Stanford in digitization of Arabic-language books, professional development in emerging nations, and other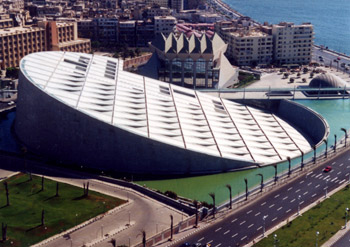 projects. University Librarian Mike Keller has invited its Founder and Director, Dr. Ismail Serageldin, to address library supporters and the Stanford community in two lectures at Dinkelspiel Auditorium (map) on Wednesday, December 2. At 2:00 pm, he will discuss "The New Library of Alexandria: A Beacon of Knowledge." At 4:00 pm he will deliver a lecture, co-sponsored with the Office of Religious Studies, "For a Better Dialog Between the West and Muslims." Both programs, and the reception to follow, are open to the public.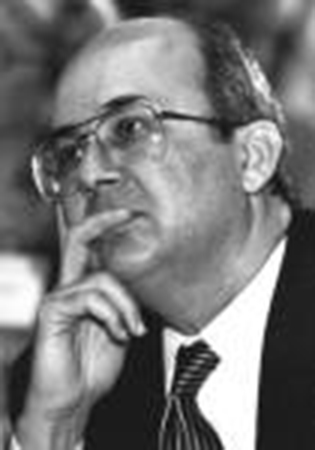 A dazzling and engaging speaker, Dr. Seralgeldin has published over 60 books and monographs and over 200 papers on a variety of topics including biotechnology, rural development, sustainability, and the value of science to society. He holds a Bachelor of Science degree in engineering from Cairo University and Master's degree and a PhD from Harvard University and has received 25 honorary doctorates. His Web site contains recent news, presentations and speeches, as well as his numerous services and appointments to world organizations. We urge ReMix readers to seize these opportunities to hear one of the world's foremost librarians and humanitarians. Please contact Sonia Lee if you would like to attend.

Egypt's Bibliotheca Alexandrina, shown above, boasts a spectacular campus on the shore of the Mediterranean, containing specialized libraries; sophisticated digital research and development units; museums of antiquities, manuscripts and the history of science; a planetarium and exploratorium; a cultural panorama; art galleries; academic research centers; conference facilities; resident institutions; and permanent exhibitions.


Katchadourian to Discuss Guilt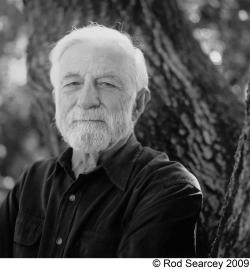 It is particularly important for you to know when guilt is excessive, as well as inadequate, in your life. Its excess will suck the joy out of your life, while its deficiency will ruin your relationships and pit you against society. When you clash with the expectations of your social group, you will ultimately lose. This book may help you to avoid both pitfalls. It is also my hope that reading this book will provide you with greater insight into religious and philosophical views on guilt, and by extension, into your own moral sentiments and ethical convictions.
From preface to
Guilt: The Bite of Conscience
(Stanford University Press, 2009).
Professor Emeritus Herant Katchadourian, best known to generations of Stanford alumni for his undergraduate course on human sexuality, for a decade also taught a course on multidisciplinary approaches to guilt and shame. He has written the first book to study guilt from a wide variety of perspectives including those of psychology, psychiatry, psychoanalysis, evolutionary psychology, anthropology, six major religions, four key moral philosophers, and the law. To read an excerpt printed in
Stanford Magazine
,
click here
. Chosen outstanding professor and Class Day speaker seven times by graduating seniors, and recipient of numerous honors including the Dinkelspiel Award and the Lyman Award, Professor Katchadourian will discuss his book with library supporters and the Stanford community on Monday, December 7 from 4:30 to 6:30 pm in McCaw Hall, Arrillaga Alumni Center (
map
). If you would like to attend, please contact
Sonia Lee
.

Pioneers in the Prevention of Mass Violence

We are very pleased to announce an important new digital resource on our servers: "Preventing Genocide" is a video documentary and archive of recent work of Dr. David A. Hamburg that presents the perspectives of numerous world leaders – including Kofi Annan and Desmond Tutu among many key figures – in over two dozen videotaped interviews, also available as written transcripts. Dr. Hamburg, a former professor at Stanford, donated the collection, which was produced as an extension of his 2008 book, Preventing Genocide: Practical Steps toward Early Detection and Effective Action, to the Libraries.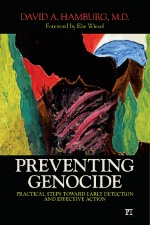 Along with the archive of interviews, the new Web site contains a final documentary produced by Dr. Hamburg and his son Eric. In the three genocides – the Holocaust, the Armenian genocide, and the more recent Rwandan genocide – explored in the documentary, there is inherent drama: flagrant incitement, vivid brutality and heartbreaking missed opportunities. Yet as the video evolves, there is an authentic basis for hope as methods of recognizing warning signs, intervening effectively, and preventing future genocides are revealed. The case studies are intended as an educational resource, one that reveals the growing opportunities for the prevention of mass violence. In making these materials globally accessible, we at Stanford hope to advance that cause.

David A. Hamburg, M.D., is DeWitt Wallace Distinguished Scholar at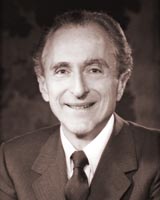 Weill Cornell Medical College and is currently chairing two distinguished parallel committees at the United Nations and European Union on the prevention of genocide. His many honors include the National Academy of Sciences Public Welfare Medal (its highest award) and the Presidential Medal of Freedom (the highest civilian award of the United States). His books include Today's Children (1992), No More Killing Fields (2002), and Learning to Live Together (2004).

Funding for Web site development was generously provided by the Flora Family Foundation. A complete index of the Stanford University Libraries' digital collections is found here.



Cubberley Library Renovated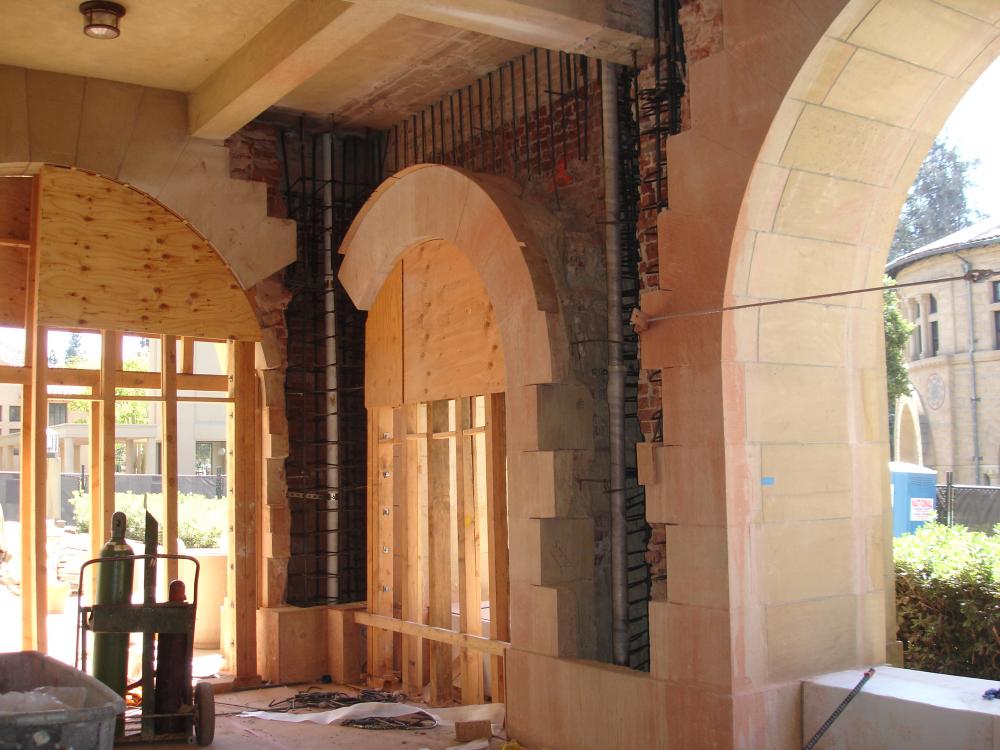 This past summer, the School of Education was closed for seismic retrofitting to the exterior of the building, in the course of which its Cubberley Library was extensively renovated. Throughout the project, library materials were routinely retrieved for students and faculty. For historians and antiquarians among our readers, the Cubberley Web site has photos of construction in 1938. The School of Education building was granted landmark preservation status, ensuring that renovations honored its original era and design. Stanford's Project Management Web site posts descriptions and progress reports of current construction and renovation across campus.

Some architectural elements – wooden casework and lovely, long tables –

were retained, but for structural reasons the interior balconies were taken down.

The tables are now equipped with power outlets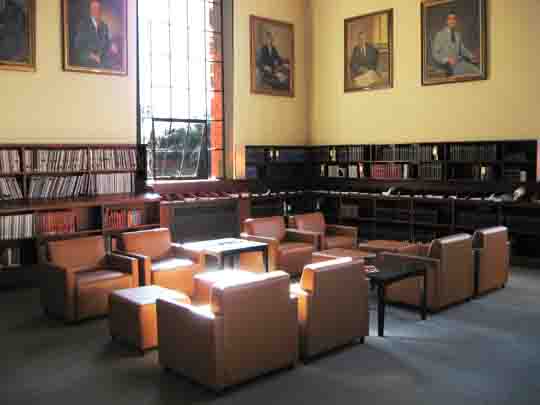 and data ports. Other new features include soft seating, glass-enclosed areas for collaboration and workshops, a combined reference and circulation desk, and nearby staff offices. About 40% of the book collection continues to be shelved on the premises for open browsing; pre-Civil War schoolbooks are displayed in locked cases. Returning patrons will appreciate immediately that the renovation accomplished a more open design with much improved lighting. ReMix

readers are invited to an Open House

on Thursday, December 3 from 3:00 to 5:00 pm.



ReMix: News from the Stanford Libraries

provides highlights, news clippings, and program announcements about Stanford University Libraries and Academic Information Resources, which comprises Libraries, Academic Computing, Residential Computing, Stanford University Press, HighWire Press and Stanford Publishing Courses.

ReMix

is published monthly by the Library Development Office, only in electronic form.

Stanford University Libraries & Academic Information Resources

Michael A. Keller, University Librarian

Andrew Herkovic, Director of Communications & Development

David Jordan and Sonia Lee,

ReMix

editors

Subscriptions to this newsletter are available on request at no charge for SULAIR supporters. To request (or discontinue) a subscription, to submit questions or comments, to make a donation, or to suggest an article, please write or call David Jordan at

dajordan@stanford.edu

or 650-723-3866.

Please visit us at:

https://lib.stanford.edu/giving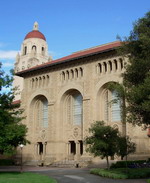 The Bing Wing of Cecil H. Green Library


In this issue

• The Ubiquitous Library

• Trollope's Macdermots

• Dr. Serageldin Lectures

• Katchadourian on Guilt

• Preventing Genocide

• Cubberley Renovation



Exhibitions
Recent Arrivals:
Rare Books,
Manuscripts & Archives,

through December 31
in Green Library's Peterson Gallery and Munger Rotunda
On display near the south portal of Green Library
The Clifford N. Schireson
Book Fund (in Political Theory and Political Philosophy)


The Harold A. Miller Library,
Hopkins Marine Station,
and its Endowed Funds

On view at the
Art & Architecture Library
Stanford Historical Society
Upcoming Event



Gay at Stanford:
Past, Present and Future.
Thursday, December 3, 5:15 to 6:15 pm, Braun Corner, Main Quad (Building 320, Room 105). Gerard Koskovich, Gay Historian, Editor and Book Dealer; Heather Hadlock, Associate Professor of Music, Stanford University; Paul Robinson, Richard W. Lyman Professor in the Humanities, Emeritus, Stanford University.
Click here for more information.



Recently Published by

SU Press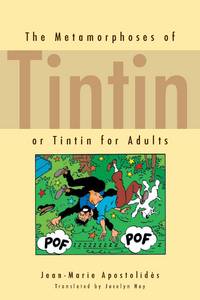 Stanford Book Salon
This month's book is

SULAIR in the News
Featured Acquisition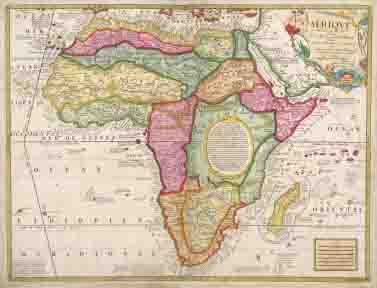 Dr. Oscar I. Norwich
collection of maps of
Africa and its islands,
1486 - ca. 1865.
In Memory


Charles J. Tanenbaum
Grolier Club Member and Steadfast Supporter of the Stanford Libraries
1915-2009