A Hybrid Gift for the "Hybrid Library"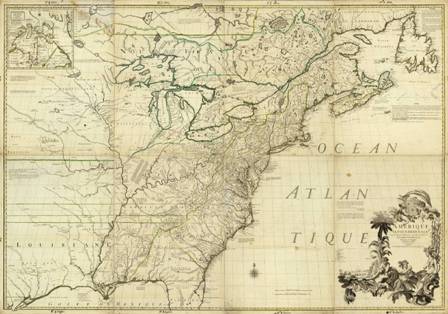 It doesn't often happen that a story about the Libraries appears above the fold both in the Stanford Report and in the news section of the Stanford Home Page, but the announcement of David Rumsey's extraordinary gifts to the Libraries was deservedly played up big the first week of February. Accompanied by numerous photographs and a video interview with map curator (among other things) Julie Sweetkind-Singer, the article details that our long-time friend David Rumsey, a member of our Advisory Council, has made three magnificent gestures. First, he has donated an armload of rare and wonderful maps, books and atlases published between 1742 and 1843, focused on the geography of North America. Second, he has designated Stanford as the permanent repository of his digital archive of meticulously scanned maps, now including over 18,000 images, that may grow to an eventual 50,000 images. Lastly, he has agreed to make annual donations of portions of his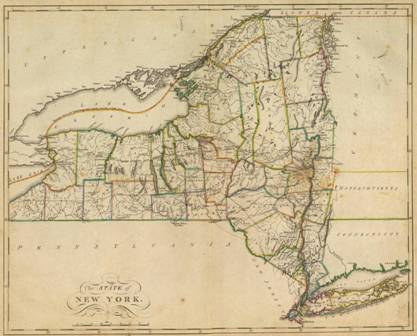 enormous collection – estimated at about 150,000 maps in various formats – with whatever remains in his collection coming to Stanford upon his demise. As many of you know, David is one of the most prominent collectors and digitizers of maps in the world, and his gift will over time have tremendous impact on Stanford's visibility and vitality in historical cartography. The article quotes him discussing his motives and intentions in making these linked gifts, and I urge you to read it in full. Please join me in raising a cheer for this good and generous man.

Delightedly,

Andrew Herkovic


University Librarian Named AAAS Fellow



University Librarian Mike Keller recently joined five eminent Stanford scientists in the biological and medical sciences in being named a fellow of the American Association for the Advancement of Science (AAAS). The Stanford scholars join 480 other newly elected fellows of the world's largest general scientific organization and publisher of the journal Science. Only seven inductees were chosen for promoting general interest in science and engineering; of these, Mike was elected for "extensive and innovative contributions to the dissemination, preservation and advancement of scientific and other scholarly literature through electronic and other means." For more information, click here.


Grolier Club Members Visit Green Library

While in San Francisco in advance of the California International Antiquarian Book Fair, members of the Grolier Club of New York visited Green Library. Founded in 1884 and named for Jean Grolier, a Renaissance collector renowned for sharing his library with friends, the Club is America's oldest society for bibliophiles and enthusiasts in the graphic arts. The visit was arranged by Grolier Council member (and chairman of our Rondel Society) Bruce Crawford and his wife, Mary, better known to ReMix readers for their support of the Stanford Libraries' exhibit program.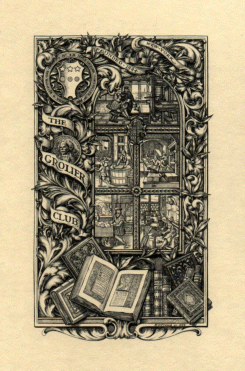 Grolier numbers among its members many of the most knowledgeable and accomplished book collectors in the United States. Rare Book Librarian John Mustain shared with our guests a selection of extraordinary items rarely found in even the most advanced collections, including a 1469 incunabulum of Pliny's Natural History; an Ortelius atlas printed in 1595; a 1751 edition of Milton's Paradise Lost, owned by Jefferson and signed by both Jefferson and Madison; St. Jerome's Letters, printed about 1467 and generally considered the first book printed in Rome; a 13th-century manuscript of Ovid's Metamorphoses; and a spectacularly rare 1931 Ashendene Press edition of Daphnis and Chloe presented, with an accompanying autograph letter, by press founder C. H. St. John Hornby to Sydney Cockerell, secretary to William Morris at the Kelmscott Press and later Director of the Fitzwilliam Museum in Cambridge.


Speaking of Computers
ReMix readers may not be aquainted with the Libraries' other e-publication, Speaking of Computers: An e-newsletter for the Stanford academic community. Openly accessible and issued three times a year, it highlights the latest news in technology-related and computing activities, services and resources on the Stanford campus, many of which are supported by Libraries' staff, facilities, and technologies.


The January, 2009 issue (number 79 in the series) contains articles on new and interesting e-resources from the Libraries: online reference works; French and Italian e-resources; science, engineering and business databases; music resources from Alexander Street Press; and the entire Bassett collection of anatomical images. There are also links to the various Stanford Libraries' blogs maintained by our curators and bibliographers.


A Provocative Article on Research Libraries
Princeton University Professor of History Anthony Grafton, a leading scholar and author on the history of the book and libraries, has written a thought-provoking, if not alarming, essay on research libraries (referring throughout to the Stanford Libraries) in the Winter, 2009 issue of Daedalus. In "Apocalypse in the stacks? The research library in the age of Google," Professor Grafton suggests:
"Whether your library is marble or glass, overweeningly classical or preeningly contemporary, it's time to bring librarians and scholars, planners and users together; to provide data so that all parties understand what resources exist and what problems threaten them, as they try to strike the elusive balance between needs and possibilities. Only by doing this can we hope to fashion what we now need: libraries that can manage the tsunamis of new books and databases in ways that serve their readers; libraries that can continue to lead the world in range and depth; libraries that can regain their place as craft ateliers of scholarship and that can allure a larger number of students into discovering the seedy glamour of the printed book." (pp. 97-98)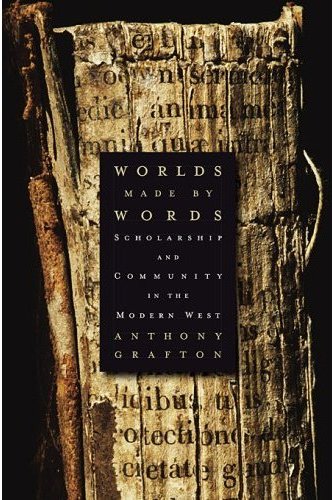 Online access to
Daedalus
is subscription-based;

ReMix

readers can always open the full online text at any campus library. Professor Grafton's ideas are likely to be developed more fully in his forthcoming book,
Worlds Made by Words: Scholarship and Community in the Modern West
. Grafton is only one among many commenters, albeit a particularly articulate one, about the related topics of Stanford's library intentions, changing patterns of scholarship, and the Google Book Search project.
ReMix: News from the Stanford Libraries provides highlights, news clippings, and notices about Stanford University Libraries and Academic Information Resources, which comprises Libraries, Academic Computing, Residential Computing, Stanford University Press, HighWire Press and Stanford Publishing Courses. ReMix is published approximately monthly by the Library Development Office, only in electronic form.

Stanford University Libraries & Academic Information Resources
Michael A. Keller, University Librarian
Andrew Herkovic, Director of Communications & Development
David Jordan and Sonia Lee, editors

Subscriptions to this newsletter are available on request at no charge for SULAIR supporters. To request (or discontinue) a subscription, to submit questions or comments, to make a donation, or to suggest an article, please write or call
David Jordan at dajordan@stanford.edu, 650-723-3866.

Please visit us at: http://library.stanford.edu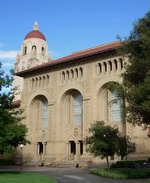 The Bing Wing of Cecil H. Green Library




Currently on Exhibit

"All of this I have seen": Leigh Ortenburger, Mountaineer & Photographer, through March 29 in Green Library's Peterson Gallery.


Notable Campus Canines (with a nod to cats): Stories from the Stanford University Archives, through March 29 in Green Library's Munger Rotunda.


[De]Code: Images and Their Structures, Art & Architecture Library

Now on display near the south portal of Green Library:
-Templeton Peck Memorial Fund (in Journalism)

-Recent publications from Stanford University Press



Upcoming Events


Reception for Nicolette Hahn Niman and her new book Righteous Porkchop: Finding a Life and Good Food Beyond Factory Farms. Tuesday, March 3, 4:30-6:00, Bender Room, Green Library.


Free and open to the public. Seating is limited. Please email Sonia Lee if you would like to attend. For more information, click here.

Upcoming Stanford Historical Society Events

Stanford Pioneers in Science. Stanford Historical Society co-sponsors this lecture series with the Continuing Studies Program. Burton Richter, Paul Pigott Professor in the Physical Sciences, Emeritus; Senior Fellow in Stanford's Freeman Spogli Institute for International Studies; Director, Emeritus, SLAC National Accelerator Laboratory. Wednesday, March 4, 7:30 pm, Cubberley Auditorium, School of Education. Free and open to the public.
Stanford in Turmoil: Campus Unrest 1966-1972. Talk and Book Launch, Richard W. Lyman, President Emeritus, Stanford University.
Introduced by Paul Robinson, Richard W. Lyman Professor Emeritus. Thursday, March 12, 5:00-6:30 p.m. Pigott Hall, Building 206, Room 113 (View Map, Language Corner, Main Quad, near Clock Tower).


Recently Published by Stanford University Press
Smile Southern California, You're the Center of the Universe by James Flanigan
SULAIR in the News

More Press Coverage about the Rumsey Gifts:

Stanford's New Collection of Old Maps

Collector Donates 150,000 Maps to Stanford

Man Donates 150,000 Maps to Stanford


Other News

New Report Evaluates Metadata Tools by SULAIR's
Greta de Groat

Few Free Books in the Google Library

ebrary Selected to Conduct E-book Think Tank