Looking Back to Forward-looking Gifts

The present season of "back-to-school sales" signals somewhat different activity for staff at the Stanford Libraries. We are closing the fiscal year at the end of August, a process complicated by the continuous arrival and billing of books and other materials. Of course, many of us are preparing for the start of Fall Quarter with great anticipation. At this time, we also look back at a year graced by the creation of five new endowed funds supporting a variety of subjects and collections, as listed below.

Alumni and their families have demonstrated tremendous loyalty to Stanford in making these important gifts. Curtis Tamkin '58 established a fund as a 50th reunion class gift. Family and friends of Douglas Goodan '48 endowed a fund in his memory. Similarly, the family of James W. Freed '60 created a memorial fund, while friends provided additional expendable gifts in his memory. Marnie Furbush '47, '49, whose long-time support of the Libraries has taken many forms, endowed a fund reflecting an interest of her late husband, Malcolm '47, '49. The estates of William and Emmy Shockley enriched us with both William Shockley's papers and a fund to curate and preserve them. I am also pleased to acknowledge here major gifts for expendable purposes from the estates of R. Stuart Hummel (to process the Hummel Family Archive) and Martin E. Thomas '33, as well as a generous lead gift from Ambassador L.W. "Bill" Lane, Jr. '42 and his wife, Jean Lane, toward the hoped-for endowment of a University Archivist's chair. We will honor both these donors and those they memorialized through bookplates, commemorative listings, and participation in the Jewel Society from this time forward.

With deep appreciation to all supporters of endowed funds,

Andrew Herkovic
Newly Endowed Funds, 2008-2009

James W. Freed (Class of 1960) Rare Book Fund
(for antiquarian books and manuscripts in Special Collections)

Malcolm and Margaret Furbush Book Fund
(for association copies in Special Collections)

Douglas Goodan Memorial Library Fund
(for Geography and Cartography)

Nobel Laureate William B. Shockley and his wife
Emmy L. Shockley Fund
(for Silicon Valley Archives)

Curtis Sloane Tamkin Class of '58 Fund
(for Economics)

A Companion to the Venerable Bede

Bede stands an eminence on the landscape of the eighth century; there is no other writer comparable. Gregory of Tours in the sixth century and Isidore of Seville and Aldhelm in the seventh century preceded him, and Alcuin of Tours followed at the end of the eighth century, but as a scholar Bede is supreme. In all Europe no contemporary matches his talents and influence. How do we account for Bede's erudition in a remote region of the North with its limited resources? How is it that he is elevated so quickly to the high status of Father of the Church, the only monk to be granted that title, on a plane with Ambrose, Jerome, Augustine, and Gregory? A Companion to Bede (The Boydell Press, 2009), p. 1.

Much could be said about the rewards of selecting a great scholar as the subject of a lifetime of personal study.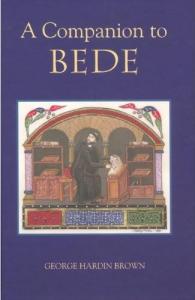 Much could – and will – be said about a new work by one of Stanford's own eminent and enduring scholars, Professor Emeritus George Hardin Brown, reflecting on a lifetime of engagement with the Venerable Bede. Given that Green Library provided many of the research materials – medieval manuscripts, early printed editions, classic and modern scholarly monographs – for this book; that numbers of library staff assisted in small ways in its preparation; and that Professor Brown has been a steadfast friend to the Stanford Libraries as well as to many ReMix readers, we take great pleasure in announcing its completion and commending its erudition and workmanship. Few, perhaps none other than Professor Brown, could bring such clarity and unity to Bede's "great repertory."

A reception is now being planned, on a date in the fall yet to be determined, celebrating the book and its author, and showcasing some of the library's pertinent holdings in Special Collections. To order a copy of A Companion to Bede, click here.


A Gift for Our Times

The Committee will maintain the target rate for federal funds at 0 to ¼ percent and continues to anticipate that economic conditions are likely to warrant exceptionally low levels of the federal funds rate for an extended period. Federal Open Market Committee, 24 June 2009.

Investors for income – both institutional and individual – are acutely aware of record-low interest rates for money markets and short-term time deposits. This scarcity of safe, predictable income – likely to persist for several years – creates an environment in which charitable gift annuities are now of particular interest. A gift annuity is a simple contract by which Stanford promises to pay a fixed amount each year for life to one or two beneficiaries in exchange for a gift of cash or securities.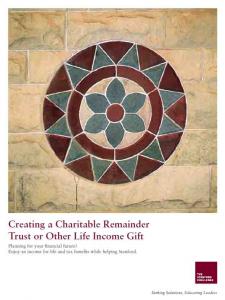 Besides secure income for life, a portion of which is usually tax-free, donors benefit from a charitable income tax deduction for part of the value of the gift, convenient quarterly payments by direct deposit, and a low minimum gift of $20,000. Gift annuities may be designated for a number of specific or unrestricted purposes at the Libraries. As an example, at the time this article is being written, a single person, aged 80, donating $100,000 would receive a payment of $7,100 annually (7.1%) from Stanford, of which approximately $5,240 would be tax-free for the first 9.4 years, and a charitable deduction of around $50,750. The Giving to Stanford site has more information about life income gifts and an online calculator to compute rates and deductions.

We do not suggest that gift annuities are right for everyone: once established, a gift annuity is fixed and irrevocable, and the eventual remainder benefits the Libraries, not one's children or heirs. For some, though, charitable gift annuities create an opportunity for secure income and tax benefits that is beneficial to both the donor and the Libraries in this very difficult financial climate. Please contact David Jordan at dajordan@stanford.edu or 650-723-3866 to arrange a meeting with Stanford's Planned Giving staff or to request a proposal.


Serendipity in the Stacks

When you imagine a library, you usually picture soft lighting, carpeting – and the Dewey Decimal System. I didn't find any of these things in the Prelinger Library, nor did I miss them.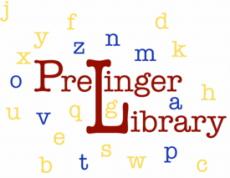 Sarah Lester, librarian for outreach, instruction and electronic resources in the Engineering Library, recently contributed an article, "Using Serendipity to Navigate the Stacks" to Ambidextrous, Stanford's journal of design, about the Prelinger Library. Founded in 2004 by Megan and Rick Prelinger in an industrial neighborhood of San Francisco, the non-lending library is best described as an experiment in exploratory browsing. The full text of her article may be found here.

Volunteers maintain its unique arrangement, with subjects organized organically and moving from breadth to detail, on twenty-foot-high shelves accessible by ladders. Collection strengths include illustrated publications in industry, manufacturing, raw materials, natural history, agriculture,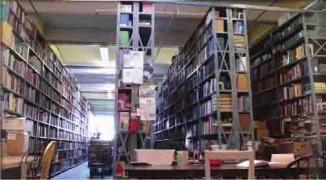 advertising, maps, school books, and radical and labor history. These subjects, and the old graphics associated with them in ephemera and periodicals, are popular with the library's targeted community of artists, activists and independent scholars. While Sarah is not ready to abandon the more structured library tools and searching techniques, she advocates for browsing strategies back at Stanford's Engineering Library, " I often point out to people that it is also important to browse around their sought-after item on the shelf, to make sure there is not something equally good or better nearby."

Browsing the stacks of Green Library (not to mention our many other libraries) can be an arduous, albeit rewarding, journey, but there are good places to embark. The Bender Room on the fifth floor of the Bing Wing has a non-lending collection of general interest, comfortable chairs, and splendid westward views of the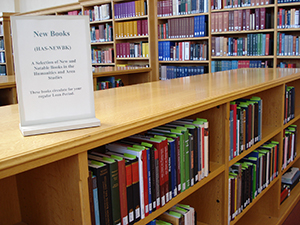 Quad and Memorial Church from which to enjoy them. In the Lane Reading Room on the second floor, one may find designated shelves frequently restocked with newly acquired books, both recent fiction and new titles in the humanities and area studies. Even in the age of online searching tools, for many of our readers – and not just self-described humanists – browsing in the stacks remains integral to discovery and research, as well as one of the great pleasures of campus life.


Head of Conservation Receives Outstanding Service Award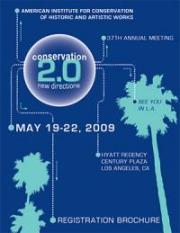 Maria Grandinette, Head of Conservation Treatment and holder of the Mary R. and Elizabeth K. Raymond Conservatorship, has received a prestigious award from the American Institute for Conservation of Historic and Artistic Works (AIC). The Rutherford John Gettens Award for outstanding service to the AIC was presented to Maria at a conference in Los Angeles. The institute's annual meetings traditionally include a volunteer "Angels Project," this year benefiting the Sherman Indian Museum in Riverside, CA, which our readers may find of interest.

One of Maria's many important contributions to the AIC was founding and leading, with colleague Randy Silverman, the Library Collections Conservation Discussion Group, an invaluable forum for library conservators to exchange ideas and address needs unique to their institutions. The award also recognizes Maria's work as chair of the Task Force on Collections Care Professionals, which sets standards and competencies for conservation technicians. Let us congratulate and thank Maria for her many achievements that ensure such a high standard of care for collections at Stanford and elsewhere.


Academic Archive Highlighted at Chicago Conference


In July, the Eisig Silberschlag Papers, acquired by Stanford in 2003, were highlighted at the Association of Jewish Libraries convention in Chicago in a presentation by Anna Levia, curatorial assistant for Judaica and Hebraica. Silberschlag (1903-1988) was recognized as an authority in the field of Hebrew literary criticism and won prizes for his translations of Aristophanes and Menander from Greek into Hebrew as well as for a book of his own poems. He served as Dean and later President of Hebrew Teachers College in Boston, and ended his career as a visiting professor of Judaic Studies at the University of Texas, Austin. His extensive correspondence with many of the literary and academic luminaries in the world of Hebrew letters and scholarship holds many discoveries for future researchers.
ReMix: News from the Stanford Libraries
provides highlights, news

clippings, and program announcements about Stanford University Libraries and Academic Information Resources, which comprises Libraries, Academic Computing, Residential Computing, Stanford University Press, HighWire Press and Stanford Publishing Courses.
ReMix
is published monthly by the Library Development Office, only in electronic form.
Stanford University Libraries & Academic Information Resources
Michael A. Keller, University Librarian

Andrew Herkovic, Director of Communications & Development
David Jordan and Sonia Lee,
ReMix
editors


Subscriptions to this newsletter are available on request at no charge for SULAIR supporters. To request (or discontinue) a subscription, to submit questions or comments, to make a donation, or to suggest an article, please write or call

David Jordan at
dajordan@stanford.edu
or 650-723-3866.


Please visit us at:
https://lib.stanford.edu/giving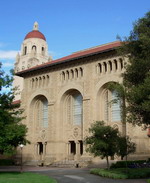 The Bing Wing of Cecil H. Green Library