Connections

Here on the San Francisco Peninsula, we've had an unusual summer; last month was the coolest July on record, and so far August has been cooler than usual. I, for one, have no complaints about it. Concurrently, there's been much lamentation on the East Coast about the miserable summer there. It might never have dawned on me that Eastern misery was directly related to our fine walking weather, but there is a connection, as reported last week in the Contra Costa Times, or maybe the San Jose Mercury News (they're connected too). A persistent Bermuda High pressure zone over the East, heating things there, has also been backing up a vast atmospheric pressure wave all the way to the Bay Area, producing our fresh weather. Moreover, the devastating floods inundating Pakistan – with potentially grave geopolitical consequences – are also tied to what is keeping us cool and Washington overheated. "It's all related," said Wayne Higgins, director of the National Weather Service's Climate Prediction Center. So, without pausing for another Jeremiad about Global Warming, we can begin to apprehend the scale and complexity of our solar-operated global HVAC system.

The world of information is another complex system, but there is no federal prediction center to model and forecast it. Like the climate, it is a turbulent, possibly chaotic, system, and probably in a warming trend. In lieu of hot spots, cold fronts, cells, and jetstreams, it features such unnatural phenomena as book publishers, big box and online retailers (don't neglect your local indie bookstore), newspapers, media conglomerates, hi-def TVs, smart phones, e-book readers, notepads and any product name with an "i-" prefix, copyright lobbyists, the Internet in her infinite variety, tens-of-million-book digitization projects, and tomorrow's product announcements. These things are all deeply related. While they affect us individually in various, often trivial, ways, this system deeply influences how libraries operate, what we buy and in what forms, what is expected of us, and how we see ourselves in media res. We do not need more Jeremiads – or, for that matter, paeans – about "bookless libraries" (see the latest batch of articles "In the News" below, right). As Higgens the climate expert said, "It's never a good idea to look at one or even a few events and say something about change or trends." Rather, we do need to seek evidence for larger evolving patterns of information creation, dissemination, discovery, use and preservation, comprising a system as global and complex as the weather – and to do something about it.

Temperately,

Andrew Herkovic


---
SearchWorks Takes Center Stage
The jury is still out, and the programmers still poised at their keyboards. The decision that Stanford made to go with local development and the University's mainframe computer for its online catalog "Socrates" is not necessarily final. From "A Mighty, Mentoring Catalog" by James N. Myers (American Libraries, November, 1984).

SearchWorks aims to be an all-in-one discovery tool with a simple, intuitive and powerful interface. It was launched behind the curtains in fall, 2008 as an experimental, next generation engine to provide a more comprehensive place than Socrates to search and browse for academic information resources. In the interim, both tools have been available to patrons, but the successor has steadily gained user support and recently surpassed Socrates in peak numbers of visitors. Along the way, a project blog recorded progress, problems and student comments. In mid-September, before classes begin, SearchWorks will become the active, front-page catalog of the Stanford University Libraries, marking both symbolic and significant change.

The SearchWorks brand, and some of its functionality, is unique to Stanford, although its underlying platform, Blacklight, is shared across many institutions. Its technology can respond to more complex initial queries and then assist users in guiding searches and refining results, which may be sorted by relevance, year, author or title. Item locations and availability are instantly displayed, as are book cover images and an embedded Google Book viewer for those wor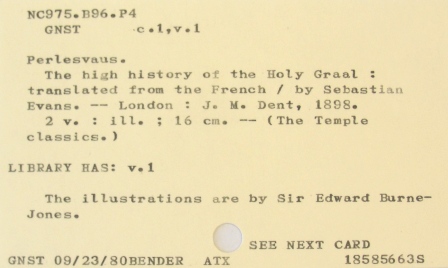 ks already scanned at Google Book Search. Researchers can conveniently export
citations and send records via e-mail
, using a "Cite this" feature to create proper bibliographic references in MLA or APA formats. For those obtaining few or no search results, "Did you mean?" suggestions will be offered, or users may choose a "drill down browse" by call number replicating some features of traditional browsing in the stacks.

There will be no hemlock for our modern Socrates, which has endured many trials during the past 27 years; for now, it will continue to be available to those wishing to use it. Readers nostalgic for the pre-1983 Libraries will recognize the artifact pictured above of the search engine which Socrates itself supplanted and eventually dispersed: the card catalog.
Engineering Library Opens
Prior to its unveiling on August 2, Stanford's new
Engineering Library had already been the subject of more than a dozen articles and interviews, nationally and internationally.
Most journalists dwelled upon its "bookless" character and added suggestive or nostalgic stock photographs of empty shelves, dilapidated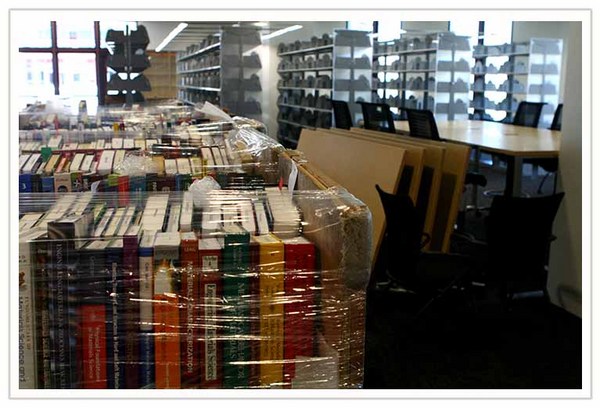 antiquarian tomes, and neglected piles of modern books; in other words, the sad stacks. Predictions of a new age or the final demise of libraries were pronounced, as well as stock market recommendations to profit from the imminent disappearance of printing. A lone pragmatist, Deirdre Foley-Mendelssohn of The New Yorker, objected: "Books aren't obsolete; they're so ubiquitous that they can't even fit into a traditional campus and, like mushrooms, branch underground to cover entire states. In that light, reactions to the 'bookless' Stanford library seem to be missing the point."

Books are indeed immediately visible in the new library: attractively shelved in open stacks, available for self check-out, and supplemented by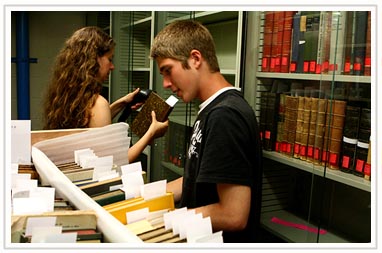 100 print journals for browsing. Glass-front cases exhibit the Professor Stephen Timoshenko Collection of rare books on engineering, some dating from the 1700s. A separate case contains the personal copies and foreign editions of perhaps Stanford's foremost engineer, Frederick Emmons Terman. The Durand-Lesley Propeller Collection, wooden artifacts of experiments conducted on campus in the Durand Wind Tunnel from 1916 to 1926, adorns a wall and provides another tangible connection to historical achievements in the discipline at Stanford.

Yet, even if invisible, digital resources – tens of thousands of e-books, e-journals and online
industry standards – form the core of the
Engineering Library's vibrant
collections. While seated at various carrels,
booths, tables, kiosks, arm chairs or even on a balcony outside, students gain access to these materials wirelessly or on one of several computers connected to a high-speed network. Their reference questions may be submitted by iPhone or iPad, and they may sign out circulating e-readers. As in most modern buildings on campus, natural lighting is prominently featured.

At the entrance, a digital board displays essential library information, while inside a similar large digital display is available for group study sessions.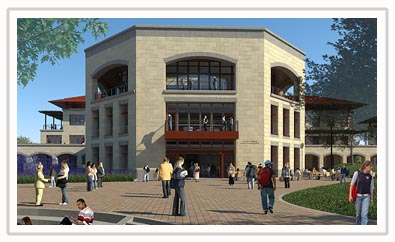 One of the most inviting design elements is the open-office seating of staff around the edges of the octagon-shaped structure, where Head of the Engineering Library Helen Josephine directs the library staff and four subject specialists supporting ten academic departments. The library is situated within the visually stunning Jen-Hsun Huang Engineering Center (architectural details here), also nearing completion and containing highly innovative spaces to work, teach, study, and socialize. ReMix readers are of course invited to visit at your convenience.
Philanthropy in Uncertain Times
Planned Giving


Federal Reserve Chairman Ben Bernanke recently reported to the Congress that "the economic outlook remains unusually uncertain." The same could be said of the outlook for philanthropy. Exceptionally low interest rates, volatile investment returns, and unstable

business and employment conditions have clouded the picture for many donors. One class of opportunity, however, remains clear and viable for some donors: a charitable remainder trust, which may be funded with appreciated assets, providing lifetime income, usually with an accompanying tax deduction. These continue to offer very attractive rates relative to bank deposit instruments, and are available from many non-profit organizations. Stanford's programs for life income gifts, including a calculator for current rates, are described in more detail here; remainder trusts can be used for most library purposes, including endowed book funds.

The Senate has not yet extended the provision, initially enacted in 2006, for Individual Retirement Account (IRA) charitable rollovers which allowed donors 70½ and older to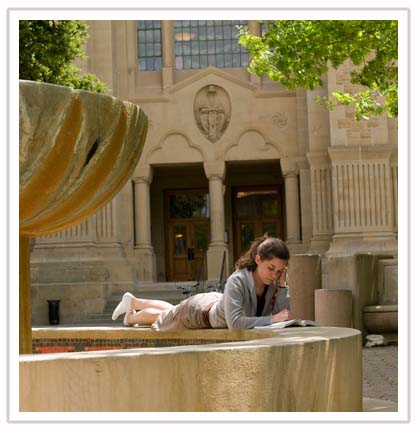 make tax-free IRA distributions of up to $100,000 directly to eligible organizations. IRA charitable rollovers have counted toward fulfilling the required minimum distribution (RMD), and a number of donors have generously directed their RMDs to the Libraries in recent years rather than treating them as taxable income. The Senate is expected to reconsider this extension later this year, and if it is ratified, Stanford will begin accepting rollovers for this tax year. There are other legislative issues affecting philanthropy, including future tax rates and the estate tax. Regardless of the outcome of these matters, there are certainly estate-planning advantages in using IRA beneficiary designations for charitable intentions.
Gifts-in-Kind


Gifts-in-Kind remain vital for the Libraries' growth and often result in a close relationship between donors and our selectors and readers. We recommend that anyone contemplating a 2010 gift-in-kind to the Libraries – whether a single book or an entire collection – schedule an appointment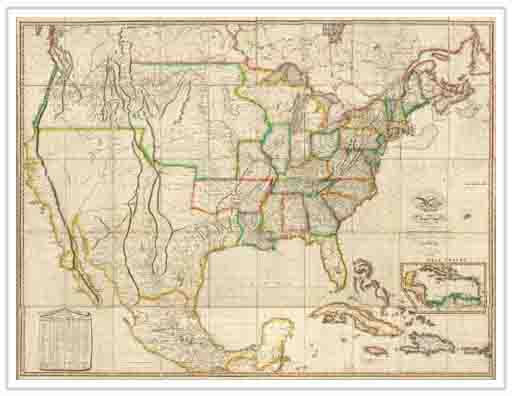 soon with the appropriate subject specialist (directory here) to discuss the suitability of prospective gifts, leaving plenty of time for the appraisal process, which new IRS policies have made more complicated. Booksellers may no longer appraise any item they themselves sold, requiring donors, in some cases, to hire more than one appraiser or work with an unfamiliar one. Heightened IRS scrutiny to Form 8283 (Noncash Charitable Contributions) and new policies pertaining to the information reported on that form are also noteworthy. As in the past, gifts-in-kind may be deducted at fair market value. Please call the Library Development Office to make arrangements, if you are not already in touch with collections staff.
For Further Assistance


Please take a moment to read a new message to library supporters from University Librarian Mike Keller on our website. The Giving to Stanford website is a useful and frequently updated resource. Questions and inquiries about planned giving to the Libraries should be directed to David Jordan at dajordan@stanford.edu or 650-723-3866. Of course, we advise all donors to consult their own professional tax advisers prior to making charitable gifts.
ReMix: News from the Stanford Libraries is e-published monthly by the Library Development Office as a service to supporters, providing highlights, news links, and announcements about Stanford's Libraries, Academic Computing, Residential Computing, Stanford University Press, and HighWire Press.

Stanford University Libraries & Academic Information Resources
Michael A. Keller, University Librarian
Andrew Herkovic, Director of Communications & Development
David Jordan and Sonia Lee, ReMix editors

Please submit questions/comments/suggestions to
David Jordan at dajordan@stanford.edu or 650-723-3866.

Click here to learn more about supporting the Libraries.


The Bing Wing of Cecil H. Green Library