A New Year's Welcome

As the Stanford Libraries embark on the second year of publication of this newsletter, we are very pleased to welcome members of the Stanford Historical Society to it. Hereafter, we will include notices of SHS events in each monthly newsletter and occasional brief pieces about SHS endeavors and accomplishments. We hope and trust as well that SHS members will find the rest of ReMix of interest, including major achievements or acquisitions of the Libraries, public events and exhibits, and collaborations with scholars, students, and other cultural institutions. I am confident as well that continuing subscribers will welcome information about SHS activities. Of course, there is no charge for this service, and anyone may easily unsubscribe to ReMix at any time (instructions are below). It is my pleasure to acknowledge and thank SHS President Tessa Degler-Baker, Vice President Bob Freelen, Staffer Charlotte Glasser, and University Archivist Maggie Kimball for their thoughtful engagement in extending ReMix to SHS members. All subscribers, now including SHS members, are cordially invited to correspond with us. ReMix readers who wish to learn more about membership in the Stanford Historical Society, click here.

In this time of beginnings,

Andrew Herkovic



Book Fairs 2009

In February, the Bay Area will host the world's assembled communities of book collectors, booksellers, and practitioners of fine press printing and the book arts at a coordinated pair of important gatherings.

The biennial Codex International Book Fair is rapidly becoming the "world's fai

r" of the book as art and artifact: this year, over 110 bookmakers from several continents will gather. The Codex Fair's public exhibition and sale will be held in the ASUC Pauley Ballroom on the Berkeley campus (near the intersection of Telegraph Avenue and Bancroft Way) on Monday and Tuesday, February 9 and 10, from 12:30-6:30 pm and on Wednesday, February 11, from 12:30-4:00 pm. The fair is sponsored by the Codex Foundation, whose mission is to preserve and promote the art and craft of the book and the continued life of its traditional forms of hand-manufacture. Stanford Libraries is a co-sponsor of the Codex Fair; Stanford (and other) students with ID will be admitted at a discounted rate of $5. For more information, click here.





Over 240 rare booksellers from the United States and around the world will be participating at the country's largest antiquarian book fair. The 42nd California International Antiquarian Book Fair will be held from February 13-15 at the Concourse Exhibition Center (corner of Eighth Street and Brannan in San Francisco). On display will be early printed books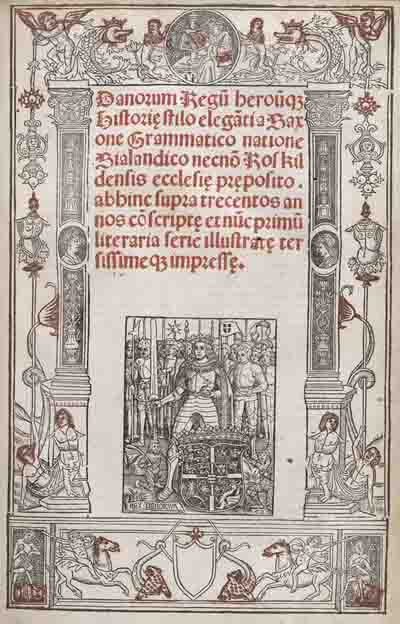 and manuscripts, illustrated books, fine bindings, early American and European literature, modern first editions, children's books, maps, autographs, ephemera, and antiquarian books on history, science, law, architecture, economics, gastronomy, wine and scores of other fields. Fair hours are 4:00-9:00 pm on Friday, 11:00 am-7:00 pm on Saturday, and 11:00 am-5:00 pm on Sunday, with admission of $15 on Friday and $10 on the weekend days. The fair is sponsored by the Antiquarian Booksellers Association of America, part of whose mission is to facilitate collegial relations between booksellers, librarians, scholars, and collectors. For more information, click here.
The Stanford Libraries and our supporters will be well represented at these two events. We look forward to seeing you there.


Exhibits Explore Mountain Ranges and the Canine Side of Campus Life
Two recently installed exhibits are available for viewing in the Bing Wing. We cordially invite
ReMix
readers to a reception for both exhibits on Thursday, February 19 from 4-6 pm in the Munger Rotunda, or, if unable to attend on that date, to visit at your convenience. To help us plan for the reception, please email Sonia Lee if you plan to join us.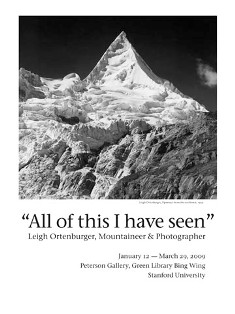 "All of this I have Seen": Leigh Ortenburger, Mountaineer & Photographer is being shown in the Peterson Gallery until March 29. Stanford alumnus and mathematician Leigh Ortenburger climbed and photographed for more than forty years in the world's greatest mountain ranges. His classic guidebook, A Climber's Guide to the Teton Range, is now in its third edition. Ortenburger's extensive knowledge of the terrain equipped him to play a key role in the rescue of two climbers trapped on the North Face of the Grand Teton in 1967. Together with fellow climber Irene Beardsley, whom he met through the student-run Stanford Alpine Club in the 1950s, he raised a family in Palo Alto. He died October 20, 1991, in the firestorm that swept the Oakland, California hills.

The exhibition focuses on Ortenburger's black-and-white photographs of the Cordillera Blanca range in Peru, including a twenty-foot panoramic view of the upper Quebrada Alpamayo assembled from eight 4×5 negatives in the collection, now housed in the Department of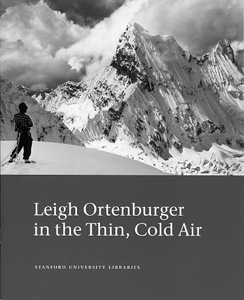 Special Collections and University Archives. Also on display are manuscripts, correspondence, and memorabilia related to Ortenburger's mountaineering career. In conjunction with the exhibition, the Libraries has published a companion book of photographs and tributes, Leigh Ortenburger in the Thin, Cold Air, commemorating the gift of Ortenburger's papers to the Libraries in 2005 by his daughters, Carolyn and Teresa Ortenburger. To order, click here. For more information about the exhibit, click here.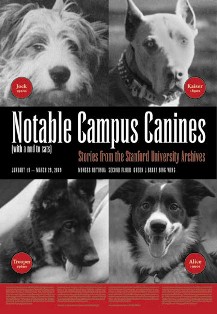 Notable Campus Canines (with a nod to cats): Stories from the Stanford University Archives is running concurrently in the Munger Rotunda. From its origins as a stock farm in the 1870s to the dog-friendly offices of the HighWire Press in the 1990s, the Stanford campus has long provided a habitat for man's best friend. The exhibition explores the issue of pets on campus through stories of notable dogs-and some of their notable masters-told with accompanying photographs (some from the portfolio of San Francisco photographer and Senior Lecturer of Photography, Emeritus, Leo Holub), correspondence, and printed sources from the Stanford University Archives.

Notable canines in Stanford history include Kaiser, a Great Dane of Viennese lineage who belonged to the Stanford family; Jock, an Old English Sheepdog whose intelligence and devotion is the subject of letters and photographs in the papers of the university's first president, David Starr Jordan; Trooper, a German Shepherd who underwent successful heart surgery at Stanford Medical Center in 1966; Alice, a Border Collie who has held an honorary position as "lead dog" of the team at HighWire Press since the mid-1990s; and Oscar, a black-and-white shorthair who in the 1970s became a poster dog representing the dubious right of his species to roam free on campus. A similar problem involving the proliferation of non-neutered abandoned cats on campus led to the founding of the Stanford Cat Network, which became a nationwide model for humane control of feral cat populations, and celebrates its twentieth anniversary this year. For more information, click here.


ReMix: News from the Stanford Libraries provides highlights, news clippings, and notices about Stanford University Libraries and Academic Information Resources, which comprises Libraries, Academic Computing, Residential Computing, Stanford University Press, HighWire Press and Stanford Publishing Courses. ReMix is published approximately monthly by the Library Development Office, only in electronic form.

Stanford University Libraries & Academic Information Resources
Michael A. Keller, University Librarian
Andrew Herkovic, Director of Communications & Development
David Jordan and Sonia Lee, editors

Subscriptions to this newsletter are available on request at no charge for SULAIR supporters. To request (or discontinue) a subscription, to submit questions or comments, to make a donation, or to suggest an article, please write or call
David Jordan at dajordan@stanford.edu, 650-723-3866.

Please visit us at: http://library.stanford.edu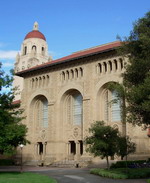 The Bing Wing of Cecil H. Green Library




Currently on Exhibit

"All of this I have seen": Leigh Ortenburger, Mountaineer & Photographer, through March 29 in Green Library's Peterson Gallery.
Click here for details.
Notable Campus Canines (with a nod to cats): Stories from the Stanford University Archives, through March 29 in Green Library's Munger Rotunda. Click here for details.


Now on display near the south portal of Green Library:
-Templeton Peck Memorial Fund (in Journalism)

-Book Fairs 2009



Upcoming Events


Fiction as History: The Black Death, Tuesday, January 27, 4:30-6:30, Bender Room, Green Library.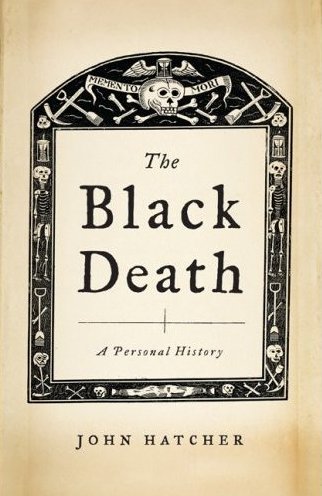 Professor John Hatcher will discuss his new book, The Black Death: A Personal History. Please email Sonia Lee if you would like to attend.


Death and the Maiden: From Chaucer To Pearl Jam. Judith M. Bennett, Professor of History, University of Southern California. Thursday, January 29, 7:00-9:00, Pigott Hall (Bldg. 260), Room 113. Click here for details.
Upcoming Stanford Historical Society Events
Reflections on Latinos at Stanford Over Three Decades, Albert Camarillo,
Miriam and Peter Haas Centennial Professor in Public Service, sponsored by the Stanford Historical Society. Tuesday, February 17, 5:00-6:30, Building 320, room 105. Click here for details.
Forthcoming from the Stanford University Press
Global California: Rising to the Cosmopolitan Challenge, by Abraham F. Lowenthal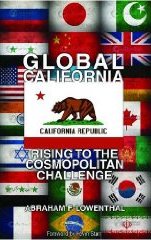 SULAIR in the News
(click on underlined text to see article)

News Articles:

Library exhibition features animal and mountain photography


Google hopes to open a trove of little-seen books

e-codices: Virtual Manuscript Library of Switzerland (of interest to those who have followed the progress of the Parker Library on the Web project)

Finalists Announced in the Elsevier Grand Challenge (the Libraries' David Rosenthal quoted as a Challenge judge)