Suspense Builds with Google Book Search

Hailed as everything from The Universal Library to Nemesis of The Printed Word to The Ultimate Monopoly – it being, of course, none of these – the proposed settlement of the Google Book Search lawsuits has been under much scrutiny of late. Early in the month, the deadline passed for submission of public comment and objections to the U.S. District Court for the Southern District of New York. Accordingly in recent weeks, all sorts of parties weighed in, conspicuously among them Microsoft (no stranger to antitrust issues), Amazon (no stranger to the e-book business), and the Internet Archive (no stranger to library-book digitization schemes). In [non-legal] brief, they're all agin' it. The Electronic Freedom Federation has voiced concerns about privacy, and Google has responded to at least some of those concerns by adjusting privacy policies.

Concurrently, there has been much support for Google Book Search (hereafter GBS, with apology to the memory of George Bernard Shaw) from scholars and libraries. Stanford issued an amicus curiae brief, focusing on the benefits, rather than legal issues per se, which motivate our support of and participation with both the GBS program and the proposed settlement. I hope you will read this statement; it explains much about our hopes and interests in the program. The University of Texas, Austin, one of our partner libraries in GBS, has written a letter of support to the House Judiciary Committee, which has also been looking into the proposed settlement. It concludes:

Of course the GBS settlement could be improved. And it will be improved, as was the printing press over the course of time. We all must know by now that where digital technology affects a process or product, nothing stays the same for long. But no amount of time or effort will ever produce the perfect plan for bringing libraries' book collections fully into the 21st century. GBS advances the human capacity for discovery and access to knowledge; those same technologies likewise have the capacity to protect intellectual property rights and the rights of all stakeholders. The Libraries supports GBS for all these reasons.

As does Stanford. The court will hold a Final Fairness Hearing on 7 October. It seems unlikely that "final" really means final, but we may hope at least for some light to emerge from the smoke and noise at that time.

Toward a brighter future for books, authors, publishers, and libraries,

Andrew Herkovic

A Modern-Day Vivarium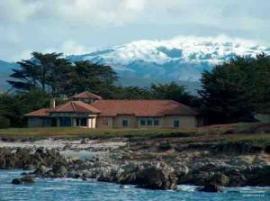 Were he alive today, Cassiodorus, founder of the Vivarium, a famous sixth-century monastic library and fishponds in Southern Italy, would surely admire Stanford's Harold A. Miller Library at the Hopkins Marine Station in Pacific Grove. Certainly, the very idea of such a library – or, indeed, of a university with a branch library supporting wet research – would have been foreign to Cassiodorus, an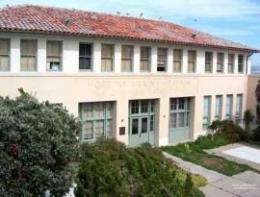 encyclopedist whose monastery held a few hundred manuscripts at most. The days of divers dripping sea-water onto the Miller Library's books are past (the Library was once located adjacent to the divers' locker room), but the idea of a collection highly focused in subject and proximate to researchers remains central to our understanding of how libraries serve research.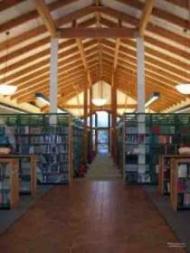 Stanford's first President, David Starr Jordan, of course, was a leading ichthyologist known for his definitive and beautifully illustrated books on fishes of North America and Hawaii; the University began seriously collecting in the subject almost immediately thereafter. As a result, the Miller Library's resources are extensive and deep, including a Special Collections Room containing important, often unpublished journals and research records, as well as antiquarian and rare printed books. The Library is currently supported in part by seven endowed book and journal funds:



The Donald P. Abbott Memorial Fund for Marine Invertebrates
The Alan Baldridge Fund
The Eugene C. and Aileen E. Haderlie Memorial Fund
The Hopkins Marine Station Library Fund
The Greg G. Peterson Memorial Fund
The E. S. Pillsbury Fund
The Marshall Steel Sr. Foundation Fund



Throughout the year, the Hopkins Marine Station is home to resident faculty and graduate students, visiting scientists, and numerous courses for
Stanford undergraduates (including a course on kelp forest ecology which requires SCUBA certification). Joe Wible, Head Librarian and Bibliographer of the Miller Library, is himself an active participant in the research programs of Hopkins, particularly in his favorite role as diver. Hopkins maintains one of the oldest daily records of sea-water temperature at a single spot in the world, providing crucial data for the effects of global warming. Its buildings house numerous laboratories and intriguing equipment, some of it designed by Stanford students and assembled onsite. One building contains four large tanks acclimating tuna, mackerel and hammerhead sharks to the conditions under which they will be displayed at Hopkins' next-door neighbor, the Monterey Bay Aquarium.

Supporters of the Miller Library may make donations directly to its gift fund or join the Friends of Hopkins Marine Station. Friends of Hopkins receive a newsletter from Director Stephen R. Palumbi, invitations to an annual picnic and open house, and opportunities to attend lectures and tours. Read about recent research and news from the Hopkins Marine Station here.


Recent Acquisitions Featured in Exhibit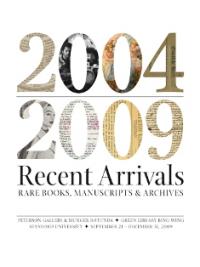 In a typical year, the Stanford University Libraries adds close to two thousand linear feet of original manuscripts and archives as well as hundreds of rare books to its Special Collections. Recent Arrivals 2004-2009: Rare Books, Manuscripts & Archives, opening on Monday, September 21 in the Peterson Gallery and Munger Rotunda, displays some of the most notable gifts and purchases of the past five years.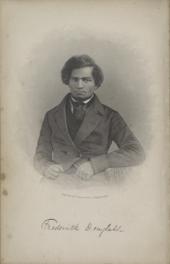 Highlights among the books on display include the copy of Frederick Douglass's My Bondage and My Freedom (1855) that Douglass inscribed to the woman who ransomed him from slavery, from the library of late Professor of English Jay Fliegelman; Meriwether Lewis and William Clark's History of the Expedition . . . to the Sources of the Missouri (1814) which contains a celebrated map drawn by Clark that provided the first accurate depiction of the sources of the Columbia and Missouri rivers; a 1468 illuminated Latin manuscript of Jacob de Voragine's (ca. 1230-1298) Legenda Aurea (Golden Legend); and several very rare Hebraica volumes purchased from the private Valmadonna Trust Library.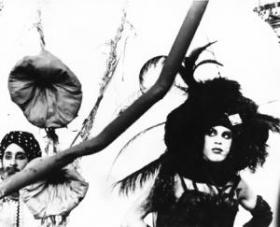 Manuscript items on display include a diary recounting a Protestant family's harrowing escape from France in 1687; photographs by experimental filmmaker Jack Smith (1932-1989); correspondence between Irving Rosenthal (1930-) and William Burroughs (1914-1997) concerning editing and publication of Burroughs' Naked Lunch; and materials documenting the friendship between Estonian philosopher, scholar, and prolific author Leonid N. Stolovich (1939-2007) and Yuri Lotman (1922-1993), founder of the Moscow-Tartu school of semiotics.

The Stanford University Archives is also well represented, with a set of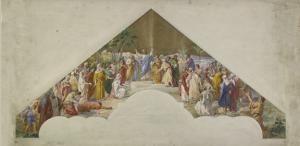 sketches, watercolors, and oil paintings (displayed in magnified facsimile) for the Stanford Memorial Church mosaics produced by the Venetian glass firm A. Salviati & Co., ca. 1899-1901. Images on display include a controversial drawing for the church façade – which Jane Stanford rejected – along with the approved design.

Recent Arrivals 2004-2009: Rare Books, Manuscripts & Archives is open to the public through December 31, 2009 whenever Green Library is open (for hours, click here).


Commemorate with Books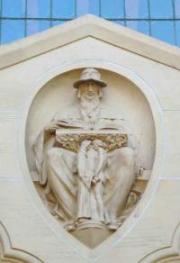 Library gifts come in myriad varieties, some of which directly support ongoing acquisitions, including some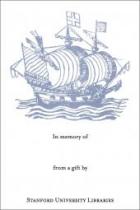 that result in commemorative bookplates. By tradition, Stanford University uses gifts to the Memorial Fund to purchase books for campus libraries. A sailing ship depicted in The Voyages and Travels of Sir John Mandeville, 1657, graces the bookplate memorializing departed family members, classmates, faculty, and others, as well as recording the names of contributors.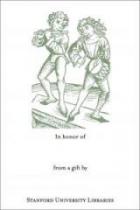 The Celebration Fund commemorates life's more joyous occasions – living achievements and special moments of friends and family – with a bookplate depicting musicians from the Nuremberg Chronicle, 1493. Anyone wishing to provide new books for the Libraries without dedicating the gift may also give to the Celebration Fund; bookplates bearing the Stanford Seal honor book sponsors.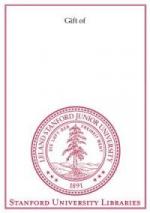 One bookplate is placed in a random, newly acquired book for each $50 donated to the Memorial or Celebration fund. The Library Development Office is publishing an updated brochure about our commemorative bookplate programs. To request copies of the new brochure by mail click here, or to discuss supporting a specific subject collection in the Libraries, please call 650-723-3866.


New Students Tour Libraries

Throughout this week, hundreds of new undergraduate students and some of their parents took 50-minute orientation tours of Green Library, in advance of the first day of classes on September 21. The tours emphasized library information services and research resources, while highlighting subject collections and study spaces for individuals and groups. Additional tours and online demonstrations were conducted for new graduate students, not only in Green Library, but also in many of the branch libraries serving graduate research. Orientation programs are offered throughout the year; of course, those held at the beginning of Autumn Quarter are especially vital and well attended. A full list of tours and orientation workshops at the Stanford Libraries is found here. An online tour of Green Library is found here.




ReMix: News from the Stanford Libraries provides highlights, news clippings, and program announcements about Stanford University Libraries and Academic Information Resources, which comprises Libraries, Academic Computing, Residential Computing, Stanford University Press, HighWire Press and Stanford Publishing Courses.ReMix is published monthly by the Library Development Office, only in electronic form.

Stanford University Libraries & Academic Information Resources

Michael A. Keller, University Librarian

Andrew Herkovic, Director of Communications & Development

David Jordan and Sonia Lee,

ReMix

editors

Subscriptions to this newsletter are available on request at no charge for SULAIR supporters. To request (or discontinue) a subscription, to submit questions or comments, to make a donation, or to suggest an article, please write or call David Jordan at

dajordan@stanford.edu

or 650-723-3866.

Please visit us at:

https://lib.stanford.edu/giving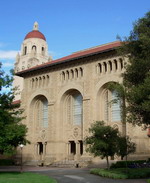 The Bing Wing of Cecil H. Green Library

In this issue
Exhibitions



Recent Arrivals 2004–2009: Rare Books, Manuscripts & Archives

, through December 31 in Green Library's Peterson Gallery and Munger Rotunda
On display near the south portal of Green Library

• Clifford N. Schireson Book Fund (in Political Theory and Political Philosophy)


• The Harold A. Miller Library, Hopkins Marine Station, and its Endowed Funds


On view at the
Art & Architecture Library
Recently Published by
SU Press

Judging Bush Edited by Robert Maranto, Tom Lansford and Jeremy Johnson


Stanford Historical Society Event
What Does the Board of Trustees Actually Do?

Tuesday, October 27, 5:15 to 6:45 p.m., Annenberg Auditorium. Leslie Hume, Burt McMurtry and Isaac Stein. Reception to follow. Free and open to the public. Click
here
for more information.
Stanford Book Salon

This month's book is


Persepolis: The Story of a Childhood

by Marjane Satrapi, hosted by Andrea Lunsford the Louise Hewlett Nixon Professor of English and director of the Program in Writing and Rhetoric.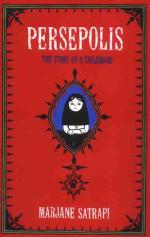 SULAIR in the News
Libraries' Hours Announced for Academic Year 2009-10
Wreden Prize Featured in ABAA Newsletter
Parker Library Goes Live in October 2009
Google's Big Book Case
LOCKSS Chief Scientist David Rosenthal Speaks at Library of Congress (pg. 2)
The E-Memory Revolution
Featured Acquisition

Whales & Whaling in Japan,
Vol. I, part I
by Frank Hawley
Kyoto, Japan, 1958.