Disaster Planning in the Libraries

If we could choose between a major earthquake in the Bay Area and a deadly pandemic, which would we prefer? As good stewards of the Libraries' collections, we might say the pandemic appears the lesser of the two evils. On the other hand, from every other point of view, an intrinsically-local event like an earthquake sounds a lot better than the disruption a vigorous response to a killer disease would entail – to say nothing about mortality proper. Perhaps fortunately, we don't get to make this sort of decision. We need to prepare, operationally and emotionally, for both – as well as for floods, fires, mayhem, and the like.

And so we do. The University has robust contingency plans for disaster, and the Libraries fully participate in campus disaster planning, training and drills. In principle, the Libraries' concerns are simple: 1) protect lives, 2) secure assets (buildings, collections and technologies), 3) restore service operations after the crisis. We would probably have the luxury of simply shutting down for a while should the university suspend classes, unlike, say, campus dining or medical services. On the other hand, our span of concern is wide, with about 20 buildings, possibly containing large numbers of readers, hundreds of staff, and millions of objects to protect, as well as a service mission that may persist even during forced closures. We have organized a range of response functions, annoyingly obscured by acronym and initialism: departmental ERTs evacuate buildings, which are evaluated by BATs, who report to the IC at our DOC along with DiRTs (some of whom are SCERTs), all under the command of the EOC, which operates according to ICS and NIMS and coordinates with OES and FEMA. (The foregoing is a forced example, but, once decoded, it is not quite nonsensical.) The Libraries' response might also invoke preservation staff to mitigate collection hazards; amateur radio operators to assure tactical communication; fail-over sites to maintain online systems; Information Center staff to provide remote, online reference service; or other specialized interventions. Though we cannot predict the evolution of any given emergency, we do forecast the quick and effective emergence of an organized response, based on the prior training and voluntary engagement of dozens of library staff members, to whom we owe thanks.

If – nay, when – disaster occurs, staff and readers will be able to find information about library closings and openings at the Library Emergency Information Page within the Information Center (IC) site.

Disastrously,

Andrew Herkovic


Online Notable Acquisitions Page Debuts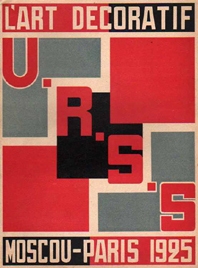 SULAIR has launched a Notable Acquisitions website to acquaint faculty, students, and other scholars promptly with new research materials. Online visitors may browse within three broad fields of Humanities, Sciences and Engineering, and Social Sciences, or search more narrowly in over twenty academic disciplines. Content and selections will be updated regularly by our curators and subject specialists. The site has the secondary benefit of providing timely recognition of the gifts which made these acquisitions possible.



Both digital and printed or archival resources are featured. A too-quick scan of the current version of the site hints at the breadth and uniqueness of the highlighted acquisitions. In the Sciences, for example, recent additions range from Safari Tech Books Online, with over 6,100 titles on computing topics, to the expanded online edition of the Encyclopedia of Magnetic Resonance, to one of only 125 copies, printed in Kyoto, of Whales and Whaling in Japan, to the first illustrated edition (1513) of Pliny's Natural History.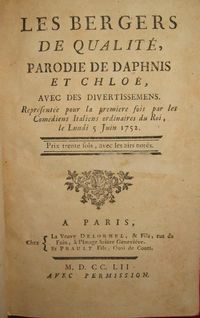 In the Humanities, new digital resources include 75,000 images of the American Civil War from Alexander Street Press, and a database of sound recordings, equivalent to more than 6,000 albums, in the Naxos record label catalog. Religious Studies added a printed edition of the Tibetan Tripitaka (a Buddhist canon of scriptures) and an extensive collection of postcards mailed from 1922 to 1959 by Christian missionaries working in Africa. The Art Library reports a catalog of Soviet fine and applied arts exhibited in Paris in 1925 and a superb facsimile of the Chudlov Psalter, a Byzantine illuminated manuscript ca. 850 CE. Poetry is well represented by the papers of American poet and literary critic Robert Pinsky; Robert Creeley's poetry manuscript notebooks; and a collection of rare books of British verse printed in the provinces, 1789-1839.

We invite ReMix readers to bookmark and peruse regularly the Notable Acquisitions website, and of course to examine these remarkable items at the Libraries.


The Libraries in Second Life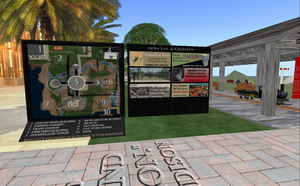 In 2006, the Stanford Libraries began building a presence in Second Life, an online, 3D virtual world where content is built and explored by individual "avatars." Widely used by students, Second Life (SL) has become an important resource for outreach by educational institutions and libraries, which comprise the fastest growing component of the site. Staff and patrons of the Stanford Libraries populate an entire island in SL, on which may be found a variety of unique and shared Real Life (RL) exhibits. The Island Builders, a group of library staff volunteers, recommends collections and builds displays there.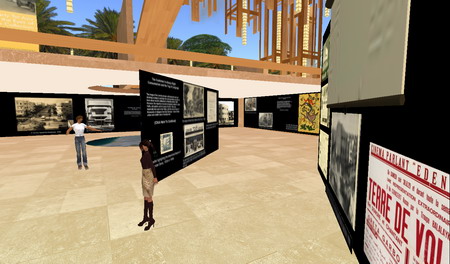 On the Libraries' island, there are buildings for research, general library information, and limited Google books. The volunteers are currently adding digital images of manuscripts from Special Collections. Among other exhibits, there's a SL version of The First Hebrew City: Early Tel Aviv Through the Eyes of the Eliasaf Robinson Collection (currently on display in Green Library), with a live-feed video for virtual visitors. To visit the Libraries in SL, begin by creating an avatar at http://secondlife.com and downloading the program. The Island Builders group members occassionally connect to SL to engage visitors in conversation and assist them in navigation.
-Deni Wicklund, Manager SULAIR Tech Support


Workshop on the Riddle of an Ancient Chinese Book

When born, the Yellow Emperor (dynastic title Xuanyuan) could speak. His countenance was dragonlike; his virtue that of a sage. He fought with the help of tigers, panthers, and bears. He stopped the extraordinary rains caused by his enemy. In the twentieth year of his reign, brilliant clouds appeared; and he arranged his officers by names taken from the clouds. In his fiftieth year, phoenixes, male and female, arrived.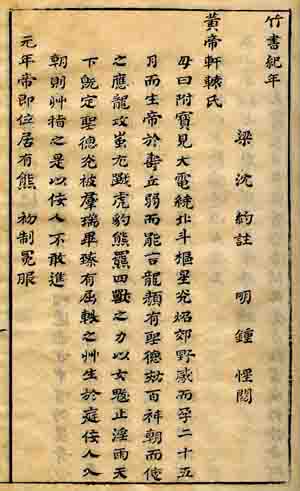 This excerpt, condensed and adapted for ReMix from notes and translation in Minford and Lau's Classical Chinese Literature, illustrates the narrative elements of the legendary Bamboo Annals, possibly one of the earliest written historical records of China. The chronicle, recorded on bamboo slips bound together in rolls, ended with events of 299 BCE; soon thereafter, it was placed in a royal tomb (just as, a millennium later, the Emperor Charlemagne is said to have been buried with an illuminated manuscript). The manuscript, rediscovered around 280 CE, was again lost, but not before copies were made, which survive in various versions and quotations. The veracity of these copies to the original, which if proven would shed much light on ancient Chinese history, is the subject of controversy.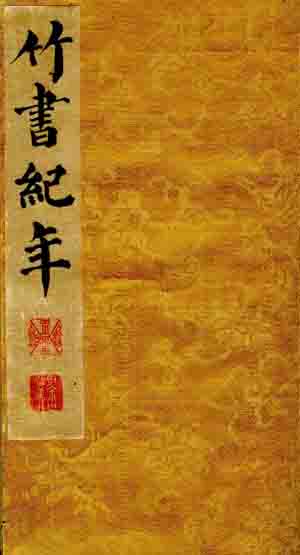 On the weekend of May 23-24, the East Asia Library will host a workshop on the Bamboo Annals, focusing on chronology, texts and transmission history. Thirteen distinguished scholars from the U.S. and abroad, including representatives of the National Library of China, the Institute of Ancient Texts in Changchun, Peking University, and the Chinese Academy of Sciences, will convene to assess recent scholarship and to plan future publication of translations and critical studies. Stanford faculty, students, staff and visiting scholars wishing to participate should contact Dongfang Shao no later than May 19.


Exhibit Highlights Artistic Renderings of Archaeological Fragments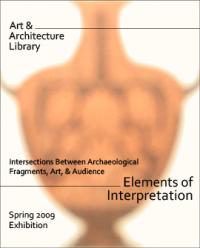 Scattered and fragmented artifacts of antiquity have often inspired artistic imagination and expression. The Art & Architecture Library's latest exhibition of materials from its Locked Stack collection, curated by David Platt, is entitled Elements of Interpretation: Intersections between Archaeological Fragments, Art, and Audience. Highlights include William Gell's The Geography and Antiquities of Ithaca (1807), a nineteenth-century souvenir book from Pompeii, and Arthur Evans's The Palace of Minos (1921-35).

The exhibit considers some of the different strategies that visual artists have used in representing the fragmentary remains of the past: Does an artist depict the artifact in its entirety or focus on particular elements? Does an object require multiple, separate representations in the same work, or will one suffice? The materials on display highlight how these different approaches have addressed the interests of diverse target audiences, whether these were amateur aristocratic enthusiasts, tourists, or modern professional archaeologists.



ReMix: News from the Stanford Libraries

provides highlights, news

clippings, and notices about Stanford University Libraries and Academic Information Resources, which comprises Libraries, Academic Computing, Residential Computing, Stanford University Press, HighWire Press and Stanford Publishing Courses. ReMix is published approximately monthly by the Library Development Office, only in electronic form.

Stanford University Libraries & Academic Information Resources
Michael A. Keller, University Librarian
Andrew Herkovic, Director of Communications & Development
David Jordan and Sonia Lee, editors

Subscriptions to this newsletter are available on request at no charge for SULAIR supporters. To request (or discontinue) a subscription, to submit questions or comments, to make a donation, or to suggest an article, please write or call
David Jordan at dajordan@stanford.edu, 650-723-3866.

Please visit us at: http://library.stanford.edu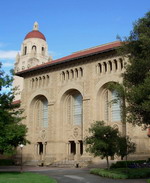 The Bing Wing of Cecil H. Green Library


Currently on Exhibit
The First Hebrew City: Early Tel Aviv Through the Eyes of the Eliasaf Robinson Collection, through August 31 in Green Library's Peterson Gallery and Munger Rotunda.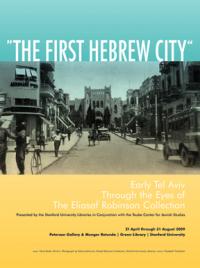 Elements of Interpretation: Intersections Between Archaeological Fragments, Art, & Audience, Art & Architecture Library




Now on display near the south portal of Green Library:



-Erichsen Egyptian Collection in memory of Edna Kumpe Upton



-The Raubitschek Collection of Epigraphy and Papyrology




Upcoming Stanford Historical Society Events



Stanford Pioneers in Science, Paul Berg, Robert W. and Vivian K. Cahill Professor of Cancer Research, Emeritus, Department of Biochemistry, Wednesday, May 20, 7:30 pm, Cubberley Auditorium, School of Education. Free and open to the public. Click here for more information.

33rd Annual Meeting and Reception:

100 Years of Medicine at Stanford

, Philip A. Pizzo, The Carl and Elizabeth Naumann Professor for the Dean of the School of Medicine, Thursday, May 21, 4:15-6:45, Jordan Hall, room 40. Click here for more information.




Recently Published by Stanford University Press





New Views on R. Buckminster Fuller

Edited by Hsiao-Yun Chu and Roberto G. Trujillo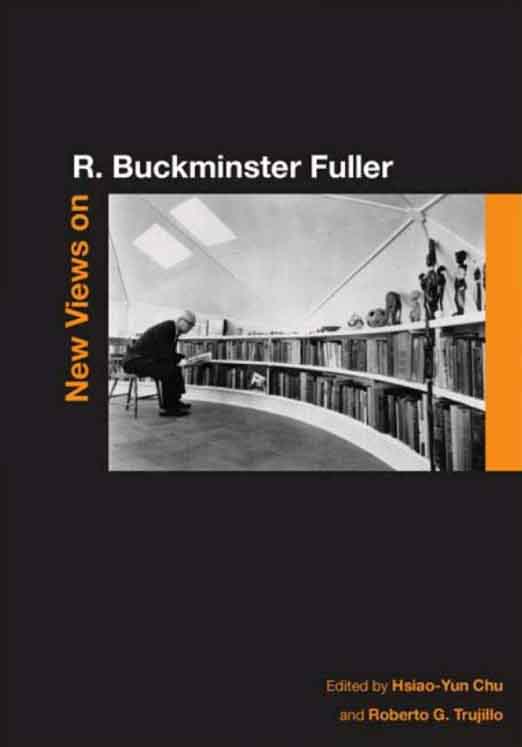 Stanford Book Salon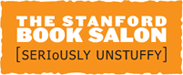 Through the acadmic year, ReMix will list the current book being read and discussed by the Stanford Book Salon, a virtual book group for Stanford alumni and friends. ReMix readers are welcome to join the Salon and may do so here. Over the summer, ReMix
will post the Salon's recommended reading list.

This month's book is: Dancing at Lughnasa by Brian Friel, hosted by Charlie Junkerman, Associate Provost and Dean of Continuing Studies.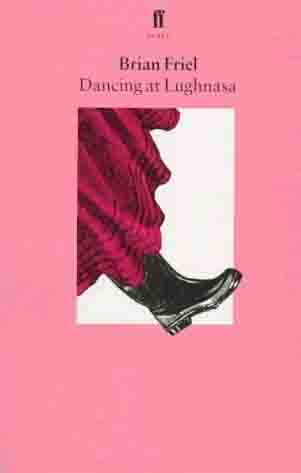 SULAIR in the News

Library Exhibit, Symposium Highlight "The First Hebrew City"

Spring Issue of Speaking of Computers Online

New Website for the Monterey Jazz Collection

World Digital Library Aims to Promote Global Understanding

The Afterlife of Leland Stanford Jr.

Follow a Blog, Follow Muir

Saved Games: Preserving the New TV