More than a Birthday Party
Bill Saroyan famously declined to accept a Pulitzer prize for The Time of Your Life (1939). Decades later, though, he set the wheels in motion to establish a new literary prize to encourage emerging writers. Circuitously, that prize came to be initiated and administered by the Stanford Libraries. This year, the centennial of Saroyan's birth, the award of the prizes (one each for fiction and non-fiction) will be part of a series of events, both at Stanford and elsewhere. See below for details on our activities. The target date, 5 September, is a bit odd, in that it neither falls on his actual birthday (the Labor Day holiday got in the way) nor jibes with the arrival of students for the Fall Quarter. Let me suggest this creates a fine opportunity for the community to take advantage of these events. One of them, the musical performance, will involve a world premiere – truly a unique opportunity. Earlier in the day, the remarks of a couple of stalwart Bay Area literary figures should be well worth hearing. There should be plenty of room, both in Green Library and in Kresge Auditorium, so I hope to see many of you on 5 September.
In celebration of a distinctive and distinctively American voice,
Andrew Herkovic

Stanford Celebrates William Saroyan Centennial and International Prize for Writing
This month marks the 100th anniversary of William Saroyan's birth. As the home of Saroyan's papers and extensive collections of Saroyan material (including manuscripts, personal journals, correspondence, business records, fan mail, books, drawings, family papers, and memorabilia), the Stanford University Libraries are hosting a series of events in honor of this anniversary. We'll have food and drink for all as we award the 2008 William Saroyan International Prize for Writing and host a concert of Saroyan's music settings on Friday, September 5. Following is a schedule of events, and we hope to see you there!
3:00 to 4:30pm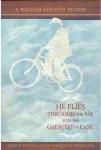 Join us for an afternoon reception in the East Wing of Green Library as we present the 2008 William Saroyan International Prize for Writing, and also celebrate the publication of Heyday Books' new Saroyan anthology, He Flies Through The Air With the Greatest of Ease. The program will also feature presentations by veteran novelist Herbert Gold and Heyday Books' publisher Malcolm Margolin.
5:30 to 6:30pm
Our evening performance, to be held at Kresge Auditorium (please note change of venue from prior announcements), will showcase Saroyan's musical talents and collaborations. Gregory Wait, Senior Lecturer and Director of Vocal Studies at Stanford University, and Music Director of Schola Cantorum, will direct the program, which will feature a world premier of Girakgi Picnic, a piece by William Saroyan and composer Alan Hovhaness that was recently discovered in Stanford's William Saroyan archive.

About the William Saroyan International Prize for Writing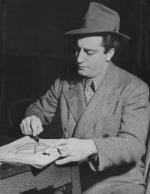 The Stanford University Libraries and the William Saroyan Foundation jointly award the William Saroyan International Prize for Writing, a competition for newly-published books. The prize is intended to encourage new or emerging writers, rather than to recognize established literary figures. The prize commemorates the life, legacy and intention of William Saroyan – author, artist, dramatist, and composer.
2008 Fiction Finalists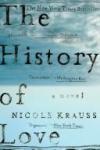 The History of Love by Nicole Krauss

Novel
Published by W. W. Norton
ISBN: 978-0393328622
Purchase Book

Dead Boys by Richard Lange

Short Stories
Published by Little Brown and Company
ISBN: 978-0316017367
Purchase Book
The Understory by Pamela Erens

Novel
Published by Ironweed Pr Inc
ISBN: 978-1931336048
Purchase Book

2008 Non-Fiction Finalists

Return of the Condor by John Moir
Chronicle of the California condor captive-breeding program and scientists' efforts to save the species from extinction.
Purchase Book

Dandelion Through the Crack by Kiyo Sato
Memoir of a survivor of the internment of Japanese Californians during the second world war.

Purchase Book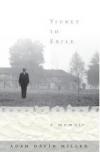 Ticket to Exile: A Memoir by Adam David Miller
Memoir of author's coming-of-age in Depression-era Orangeburg, South Carolina
Purchase Book

Digital Library Course Debuts on Campus

"The Digital Library and Its (Dis)Contents," a new course being offered this Fall through Stanford Continuing Studies, will be taught by Glen Worthey, head of the Libraries' Humanities Digital Information Service. The course, which begins on September 23, promises lively dialogue, hands-on experimentation, and guest speakers (from the Google Books Project, among others) on the theory, history, and present state of the digital library and its future possibilities. The full course description is at http://continuingstudies.stanford.edu/course/CLS76.asp. ReMix readers with questions about the course may contact Glen directly at gworthey@stanford.edu or 650-725-5647.
ReMix: News from the Stanford Libraries provides highlights, news clippings, and notices about Stanford University Libraries and Academic Information Resources, which comprises
Libraries, Academic Computing, Residential Computing,
Stanford University Press, HighWire Press and Stanford Publishing Courses. ReMix is published approximately monthly
by the Library Development Office, only in electronic form.

Stanford University Libraries & Academic Information Resources
Michael A. Keller, University Librarian
Andrew Herkovic, Director of Communications & Development
Connie Shao, editor

Subscriptions to this newsletter are available on request at no charge for SULAIR supporters. To request (or discontinue) a subscription, to submit questions or comments, to make a donation, or to suggest an article, please write or call David Jordan at dajordan@stanford.edu, 650-723-3866.

Please visit us at: http://library.stanford.edu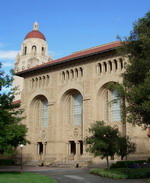 The Bing Wing of Cecil H. Green Library
Currently on Exhibit

Experiments in Navigation: The Art of Charles Hobson, April 30-August 31 in Green Library's Munger Rotunda and Peterson Gallery Click here for details.




Now on display near the south entrance to Green Library:


A Selection of the 238 Entries to the 2008 William Saroyan International Prize for Writing







Upcoming Events & Exhibitions

Saroyan Celebration
September 5, 2008

-Open to the public

American Primers and Readers, featuring the words and collection of Richard L. Venezky, Green Library, September 15-December 13

Forthcoming from Stanford University Press:

The CIA and the Culture of Failure

"The Time of Your Life": A 100th Birthday Celebration for William Saroyan, Cubberly Auditorium, November 20, 7:30 PM Click here for details.

SULAIR in the News
(click on underlined text to see article)


New life given to ancient Egyptian texts stored at Stanford for decades




Businesses, universities get Second Life




At Libraries, Taking the (Really) Long View