Bombendämmerung, or
"Cheney, this is just kooky."

It is time, readers, for a pop quiz about the last quarter century. Consider: Belarus, India, Iran, Iraq, Israel, Kazakhstan, North Korea, Pakistan, Russia, South Africa, Ukraine. What do these nations have in common?
A. They were all insecure or unstable states.
B. They had, or were trying to get, nuclear weapons.
C. They were flashpoints for geopolitical crisis.
D. They revealed bitter ideological rifts in US foreign policy.
E. All of the above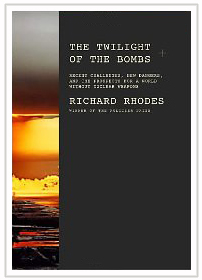 If you hesitated even momentarily before answering "all of the above," you must read The Twilight of the Bombs, which came out last month. As gripping and technically lucid as an early Tom Clancy novel, but with better character development and vastly more realistic dialogue, Richard Rhodes' fourth volume of his intended trilogy on the nuclear age masterfully picks up where his 2007 Arsenals of Folly left off, taking us from the last days of the Soviet Union (and its many thousands of nuclear weapons) to the present. It explicates the intricate tangle of proliferation, disarmament, confrontation, surveillance and intervention that has, against all odds, somewhat reduced the threat of nuclear warfare. It will introduce you to some improbable heroes and reveal much about some all-too-familiar villains. It will not make you laugh; it may make you want to weep; certain passages made me want to spit.

While it is tempting to say Twilight elucidates the whole nine yards of global security since Gorbachev, it should be noted it passes over much that has mesmerized mainstream media, and what it omits is telling. Afghanistan and Al Qaeda, for example, together rate about half the index entries of Kazakhstan alone. The vicious regional wars raging concurrently – Rwanda, Bosnia, Chechnya, Ossetia come to mind – do not figure at all, for the simple reason that they don't count in the nuclear leagues. So far.

Rhodes has a long and distinguished publishing record; more than a dozen of his books remain in print, including, of course, The Making of the Atomic Bomb, which won the 1988 Pulitzer Prize for General Nonfiction. Along with his wife, Dr. Ginger Rhodes, he is an active supporter of the Libraries; they have both served on the judging panel for the Saroyan Prize (see below). He is now embarked on a new line of research – one of mystery, intrigue, glamour, invention and creativity – using, in part, archival material from our Music Library.

Rhodes will give a public seminar about Twilight later this month in San Francisco and a talk on the "Ethics of Violence in War" at Stanford in November.

History: It ain't over till it's over,

Andrew Herkovic

PS. The quote in the subtitle is by Brent Scowcroft, page 213 of the new book.

---
University Archivist Appointed
Daniel Hartwig joined the Department of Special Collections and University Archives this month as the newly appointed Stanford University Archivist. He will be the official purveyor, preserver and protector of a vast hoard of Stanford history – from the Golden Spike (well, actually, a replica) to the working papers of Stanford Nobelists – with a few hundred thousand photos, ephemera, student tee shirts and tree mascot costumes, etc. in between. He'll have to be a cross between a dragon, a wizard, and a repo-man, and we think he is well prepared to grow into this improbably chimerical role.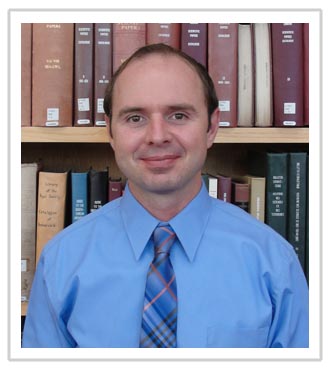 Since 2006, Hartwig had served as the records services archivist for Yale University Archives, where he was primarily responsible for analysis and appraisal of the information holdings of campus offices, as well as for systems administration, collection management and supervision of accessioning staff. He has presented papers at the annual conferences of the Society of American Archivists on "Ingest of University Electronic Records: Theory & Practice" and on "Pre-Custodial Intervention and Institutional Repositories" and has a forthcoming publication on introducing high school students to the archives profession. Prior to working at Yale, Hartwig held library positions at Ball State University and the Wisconsin Historical Society.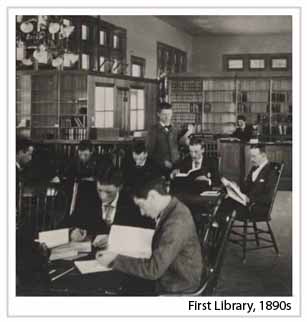 Since its founding in 1965, University Archives has collected records of campus offices and student organizations; professional and personal papers of university presidents, administrators and faculty; student letters, diaries and scrapbooks; campus publications; oral history interviews; and photographs and films. Consider for a moment how rapidly these documents are migrating from paper to digital publication. Collecting the academic and historical record of Stanford in born-digital materials, recently including many theses and dissertations, is perhaps the most immediate challenge for the university archivist and a task for which Hartwig's prior technological experience will prove invaluable.

University Archives is fundamental to the Libraries' mission of service to alumni and the campus community. A note of thanks is in order for Aimee Morgan, who has taken on many additional responsibilities while the university archivist position has been vacant since Maggie Kimball's retirement in July, 2009. Morgan will continue as assistant university archivist.
William Saroyan Prize Awards
The Stanford Libraries is home to the William Saroyan Papers, assembled by the Pulitzer Prize-winning author and Armenian-American native of Fresno himself; related collections of his personal manuscripts, notebooks, correspondence and publications; and the William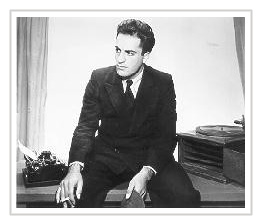 Saroyan International Prize for Writing, honoring his legacy of originality, vitality and stylistic innovation by recognizing new and emerging writers. We are pleased to announce, in partnership with the William Saroyan Foundation, the finalists and winners (of $5,000 each) of the fourth biennial competition. Once again, we are deeply grateful to our very knowledgeable 186 volunteers, assembled through the Stanford Volunteer Clearinghouse administered by the Alumni Association, whose readings and critiques of 197 eligible entries led to our eventual shortlist. We also wish to express thanks to our judges: for fiction, Geoffrey Burn, director of Stanford University Press; award-winning author Elizabeth McKenzie; and Hank Saroyan, writer, performer, and nephew of William Saroyan. The non-fiction panel included: Keith Devlin, executive director at Stanford's Center for the Study of Language and Information; Professor and Alpine archaeologist Patrick Hunt; and Fritz Maytag, legendary brewer, distiller and winemaker.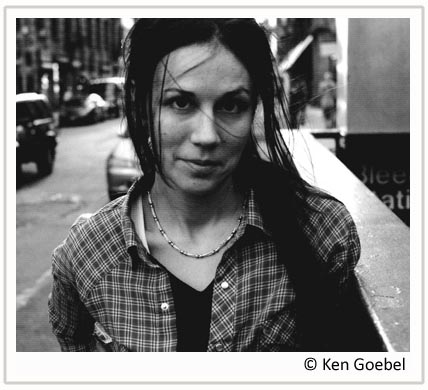 Novelist Rivka Galchen, named by The New Yorker earlier this year as one of the top 20 American writers under the age of 40, won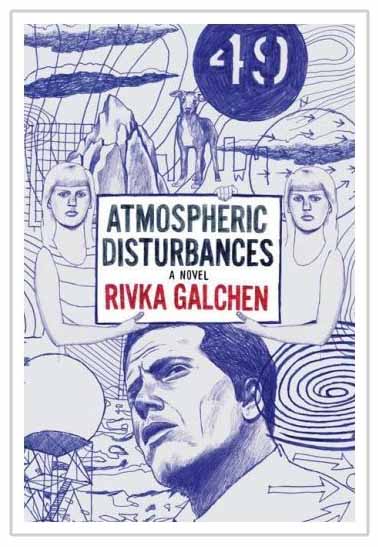 the fiction prize for Atmospheric Disturbances. When asked if she
ever considered not becoming a writer, Galchen, who now teaches writing at Columbia, responded, "All too seriously—I went through four
costly years of medical education." The New York Times applauded Atmospheric Disturbances as "a brainy, whimsical,
emotionally contained first novel…It's unusual – in fact (why be coy?),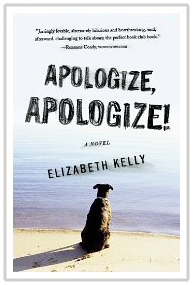 it's extremely rare – to come across a first novel by a woman writer that concerns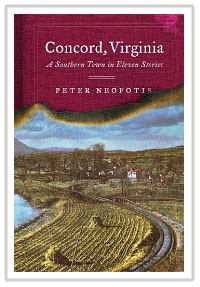 itself with such quirky, philosophical, didactic explorations; a novel in which the heart and the brain vie for the role of protagonist, and the brain wins." The 2010 finalists in fiction were apologize, apologize! by Elizabeth Kelly and Concord, Virginia by Peter Neofotis.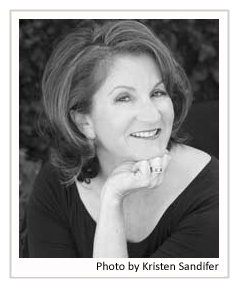 The non-fiction prize was awarded to Linda Himelstein for The King of Vodka, the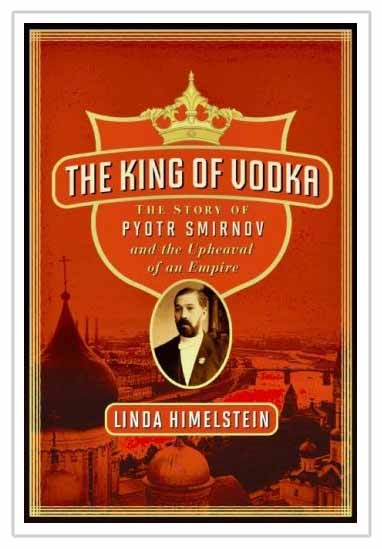 story of the Smirnoff vodka empire. Himelstein, a veteran reporter who has worked for the Wall Street Journal and Business Week, was praised by the San Francisco Chronicle for her insightful research chronicling Pyotr Smirnov and his family: "Detail about Smirnov's early life is preciously little, so Himelstein illuminates it by contextualizing it with relevant stories of the time…Understanding such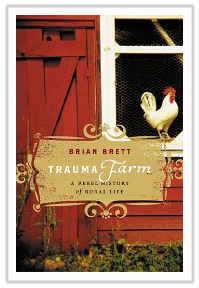 social conditions makes Smirnov's improbable rise from a family of illiterate serfs in the provinces to become one of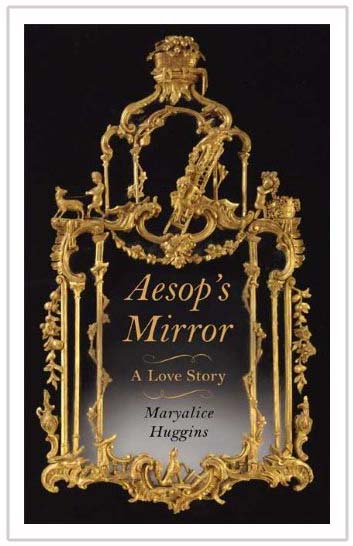 Russia's richest men all the more remarkable. His story is also Russia's, depicting the tumultuous transformation from agrarian monarchy through industrialism and finally to revolution." Trauma Farm by Brian Brett and Aesop's Mirror by Maryalice Huggins were the non-fiction finalists.
Mexican Centennial and Bicentennial on Display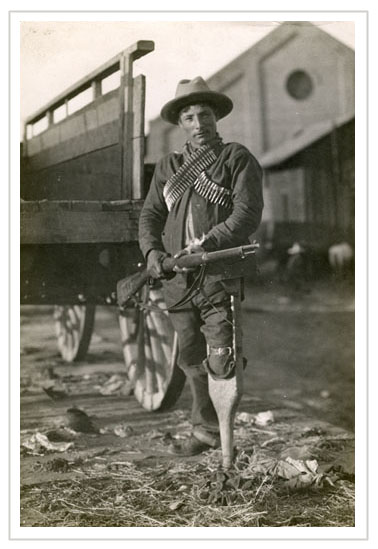 Celebrating Mexico: The Grito de Dolores and the Mexican
Revolution 1810 / 1910 / 2010 will open on Monday, September 20 in Green Library at Stanford. A parallel exhibit is on display in the Bancroft Library at the University of California, Berkeley. The collaborative endeavor commemorates the 200th anniversary of Mexico's independence from Spain and the 100th anniversary of the Mexican Revolution, two critical periods in Mexico's struggle for sovereignty and the self-determination of its peoples. "Both institutions have international stature for their research and teaching on all aspects of Mexican history and culture, and their libraries collectively hold materials on Mexico that rival those anywhere in the world," wrote Roberto Trujillo, Frances and Charles Field Curator and Head, Department of Special Collections. The exhibition is free and open to the public at both venues until mid-January.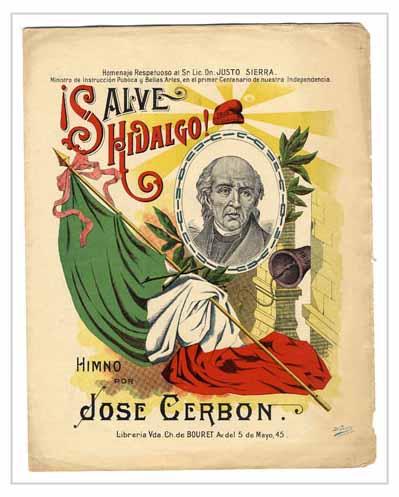 In the Munger Rotunda are documents from the early years of the Wars
of Independence: an 1811 Reglamento de policia stipulates strict security measures for Mexico's citizens; an 1813 sermon warns the faithful against the influence of "ecclesiastic rebels." One such rebel was Father Miguel Hidalgo y Costilla, prominently visible in prints and images at both exhibits. In the Peterson Gallery the human and cultural impacts of the events of the Revolution are richly illustrated with photographs, books, broadsides, and posters. A 1911 post-battle photograph of proudly-assembled revolutionaries is juxtaposed with Nellie Campobello's 1931 novel Cartucho, which depicts the carnage of war. A rare dust-jacketed copy of John Reed's Insurgent Mexico, reporting on his "embedded" period with Pancho Villa's troops, contrasts with a poster of Marlon Brando as a Mexican revolutionary in Viva Zapata. Photographs of female fighters show the ways in which women and children contributed to, and were exploited by, the war. Picture postcards for U.S. consumers, real estate marketing booklets, and Hollywood depictions show how the Mexican Revolution played out in the North American imagination. The Stanford exhibit was curated by Adan Griego and designed by Becky Fischbach.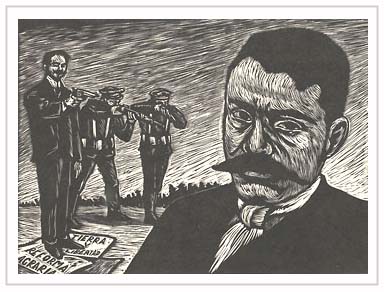 The Bancroft Library contextualizes first-hand historical
accounts of the complicated origins of the Wars of Independence with contemporary and later artistic renditions of the customs, manners, costumes and characters of the tumultuous times. The Mexican Revolution is well documented with correspondence from key Revolutionary figures such as Emiliano Zapata, Pancho Villa, and Venustiano Carranza; published manifestos such as the Plan de San Luis and the Plan de Ayala; original photographs; and broadsides and posters. Issues of indigenous rights, land reform, disparity between rich and poor, labor rights, education, and freedom of the press are illustrated with original materials from the Bancroft's extensive collections.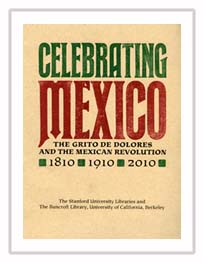 A bilingual catalogue, jointly published by the two libraries, contains scholarly essays, complete checklists of each library's exhibited materials, and full-color and duotone images illustrating aspects of Mexican Independence and significant events of the Revolution. Visitors to Stanford's Green Library can purchase the catalogue on site in the Special Collections Reading Room (M-F 10-5). A form for ordering by mail is available here.
ReMix: News from the Stanford Libraries is e-published monthly by the Library Development Office as a service to supporters, providing highlights, news links, and announcements about Stanford's Libraries, Academic Computing, Residential Computing, Stanford University Press, and HighWire Press.

Stanford University Libraries & Academic Information Resources
Michael A. Keller, University Librarian
Andrew Herkovic, Director of Communications & Development
David Jordan and Sonia Lee, ReMix editors

Please submit questions/comments/suggestions to
David Jordan at dajordan@stanford.edu or 650-723-3866.

Click here to learn more about supporting the Libraries.


The Bing Wing of Cecil H. Green Library

In this issue
Events
An Evening with
Joyce Carol Oates
Monday, September 20
7:30 pm, Cubberley Aud.
Free and open to the public.
---
Theodore Roszak: The Making of an Elder Culture
Thursday, October 7
7:30 pm, Cubberley Aud.
Free and open to the public.
---
Writers' Showcase:
A Writer's Studio
Faculty Reading
Monday, October 11
7:30 pm, Jordan Hall rm. 40.
Free and open to the public.
Exhibitions
Celebrating Mexico:
The Grito de Delores and the Mexican Revolution 1810
/1910
/2010
through January 16
in Green Library's Peterson Gallery and Munger Rotunda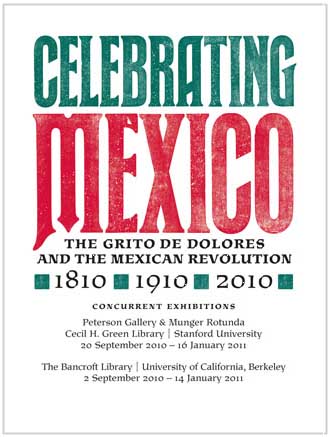 ---
On display near the south portal of Green Library
The 2011 Byra J. and William P. Wreden Prize
Recent Acquisitions
in the Humanities


---
On view at the
Art & Architecture Library
Naoko Matsubara:
The Solitude Portfolio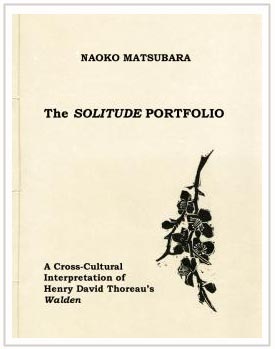 Carved in Stone: A Selection of Chinese Ink Rubbings from the Art Locked Stacks Collection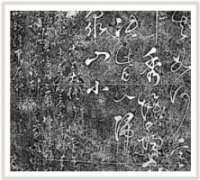 Stanford Historical Society

Upcoming Event
Watering the Farm: Stanford's Water System Old and New, Near and Far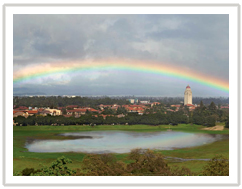 David Freyberg, Professor of Civil & Environmental Engineering and Senior Fellow at the Woods Institute and FSI, Wednesday, October 13, 5:30 pm, Room 2, Building 200 (History Corner).
SU Press
Recent Publication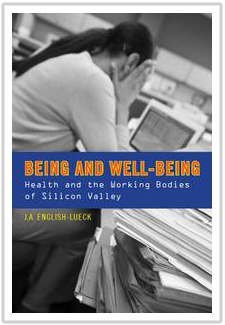 In the News
Student Computing Survey
Stanford Encyclopedia
of Philosophy
New Release of
Parker on the Web
Version 1.2
Google Book Search
Helps Publishers a Lot
More Than it Hurts
The Mixed Luck
of Mary Webb
Eadweard Muybridge's Motion Towards Tate Britain
Fending Off the
Digital Dark Ages
Europe Lays Foundation for Preserving Digital Heritage
Opinion: Books Are
Better Without Pages
Save the Words
In Memoriam
Robert Setrakian
1924 - 2010
Featured Acquisition