Rites of Spring


Despite recent grumbling of cold, wet commuters on the Marguerite bus, signs of spring are unmistakable on campus. Our ravens have returned to their nest atop a floodlamp at the northwest corner of the Bing Wing. We listen for the squawking of hungry chicks and protective parents – probably a few weeks off. The rosebushes around the Centennial Fountain are leafing out, trees are abloom, and itchy eyes abound across campus.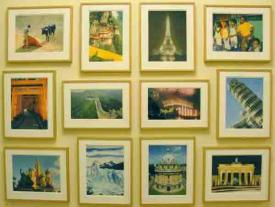 Inside the Bing Wing, we boast two new permanent displays. On the ground floor, there is a vivid display of photographs from around the world, taken by students in the Bing Overseas Studies program, compliments of Helen Bing. This display (which will be refreshed with new images over time) is located in the corridor between
the Social Science Resource Center and the Information Center in Green East. On the second floor (if you prefer, the piano nobile), we recently mounted a series of 19th-century Bay Area panoramic lithographs, from the Reid Dennis collection. Complementing the lithographs already adorning ground-floor walls, it is just east of the Munger Rotunda, in the corridor connecting to Green East.

Also adjoining the Rotunda, the refurnished Mary Mayer Tanenbaum '36 Room will offer students a new and elegant group study space. Formerly a staff office, it will be opened by the end of March, in time for the Spring Quarter. Evidence of a collaborative bent among today's students that may seem a bit foreign to those of us well past student days, the half-dozen current group study spaces in the Bing Wing are very much in demand.

As noted below, there is a small, but compelling, student-produced exhibit in Green East that focuses on aspects of local history and biography. And, of course, the work of scholars, students, selectors and other library staff continues apace all around us.

Wishing a spring in your step,

Andrew Herkovic


---
Antarctica Collection Coming to SULAIR
A wonderfully deep and diverse collection of books about Antarctica –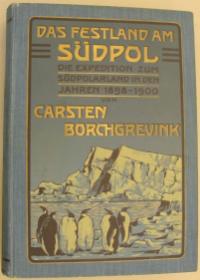 particularly the history of its exploration – is being given to the Libraries.
The donor, Joan Norris Boothe, besides having a long-term interest in
Antarctica, is a former Chevron manager, avid hiker and skier, college instructor, and founding member of the Sierra Nevada Alliance. The collection – nearly 1,800 titles, many in multiple editions, including a copy of nearly every published primary expedition a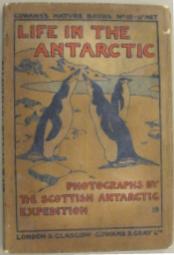 ccount from 1819 through the present – will come to Stanford over time. The first installment of 150 volumes has been received; it includes narratives of voyage and exploration, scientific works, natural history, political treaties, environmental treatises, art and photography, bibliographies, hunting and whaling, and "Antarctic fiction" (see below for more about this recondite genre). In addition to these source materials, Ms. Boothe is providing us with copies and updates of her very substantial bibliographic and chronological databases, which will be highly valuable to researchers in this (hemi)sphere.
There is much interest at Stanford in Ant
arctica, not least because of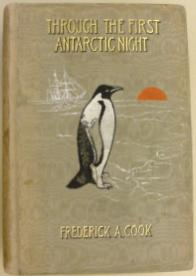 global warming concerns. Descriptions of University courses, faculty and research on the Arctic and Antarctica may be found at Stanford's

Global Gateway

site. In January, 2010, a Stanford Alumni Travel/Study expedition, "Journey to the Last Continent," was led by Barbara Block, the Charles and Elizabeth Prothro Professor in Marine Sciences and Senior Fellow, by courtesy, of Woods Institute for the Environment, and a team of world-renowned naturalists. Readers intrigued by our earlier reference to Antarctic fiction should peruse

Representations of Antarctica: A Bibliography

, assembled by Dr. Elizabeth Leane, University of Tasmania, and listing works in English or translated into English, of adult and juvenile fiction, short stories, poetry, drama, films and television programs, and literary and cultural criticism about the icy continent.




Students Collect, Exhibit and Donate Archive

Professor Carol McKibben's fall-2009 Introduction to Public History and Public Service addressed the application of historical study in public settings such as museums and heritage sites, national and state parks, and
educational institutions. Students in that course assembled an archive of unique local importance and offered it to the Stanford Libraries as both exhibit and permanent resource. With assistance from Professor Al Camarillo and local history buffs, and support from the Haas Center for Public Service and the Department of History, five undergraduates and five graduate students created an archive about an important nineteenth-century California woman, Juana Briones de Miranda.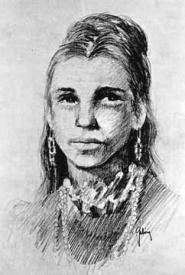 Juana Briones (1802-1899) was born at Villa de Branciforte (now Santa Cruz), where her mother and grandparents were settlers from New Spain (present-day Mexico). Growing up in the Presidio, Juana Briones learned herbal medicine from Native Americans, knowledge that was instrumental in her later reputation as a curandera, or healer. She acquired property in San Francisco, concerning which she won a Supreme Court victory in favor of her ownership after California statehood was granted in 1850, gave birth to eleven children, divorced her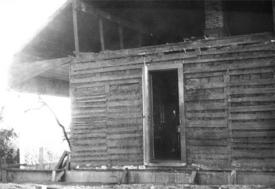 abusive husband and bought a 4,400-acre plot of land in the foothills of today's Palo Alto. Her adobe house there – constructed in a rare style utilizing lathe-like wooden framing – was later the focus of a neighborhood campaign, spearheaded by the Juana Briones Heritage Foundation, which from 1999-2008 succeeded in preserving the Juana Briones House as living California history. More about Briones' life and dwelling may be found here.

"Public History provides a critical link between what is created in academic institutions and what is commonly accepted as history by the public," Professor McKibben said. "It is only through service-learning that students can understand how to make the relationship between academia

and popular knowledge accessible and clear without losing the essential complexity of narrative history, and it is only through service-learning that students can fully appreciate the necessity of public service in changing communities for the better in the present. The connections between community developments in the present with historical understandings of communities can best be achieved through hands-on work in the field."

After reading extensively about Briones in the context of nineteenth-century California and interviewing members of the Juana Briones
Foundation, students met with Special Collections staffers Glynn Edwards, about cataloging and storing their collected archive, and Elizabeth Fischbach, about designing an exhibit. Correspondingly, we are pleased to note, this effort resulted in the current display in the south lobby of Green Library presenting highlights of the archive: newspaper articles, historical photos and drawings, letters, microfilm census records, aerial views, and the very samples of adobe wall used to authenticate the house.




Stephen Jay Gould Project Ramps Up





To me, success is the realization of my hopes and dreams: to be happy in my profession, to do something good for mankind and to raise a family. To be successful in my chosen field, which is Paleontology (the study of fossils) one must work very hard . . . Success in this field is the discovery of new facts which lead to a better understanding.

From "My Idea of Success," by Stephen Gould (age 15), 1956.



As previously reported, our Department of Special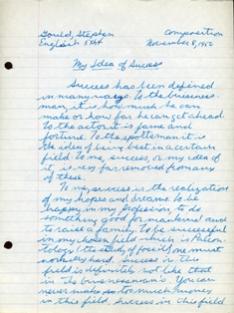 Collections is the
repository of the Stephen Jay Gould Papers, as well as of his personal, highly annotated, library. We harbor great ambitions to reveal the scientific thinking and perhaps creative processes of the well-loved essayist through the digitization and cross-referencing of Gould's correspondence, juvenilia, research and writings. That project has fairly begun, and we are pleased to announce that Jennifer E. Johnson has been named as project archivist. Previously a visual resources specialist at the San Francisco Museum of Modern Art, Johnson has been an archives specialist for the University Archives since 2008.
"I have particularly enjoyed working on the juvenilia series, which reveals Gould's unflagging single-mindedness and clarity in pursuit of his desire to become a paleontologist and contribute to the betterment of society," Johnson said. "I have become familiar with his significant contributions to his fields of paleontology and evolutionary biology, as well as his involvement in the popularization of science, but I have also had the pleasure of becoming familiar with Gould the humanitarian and civil rights activist. As early on as high school Gould was very active in his local chapter of the NAACP and committed to the concept of equality for all."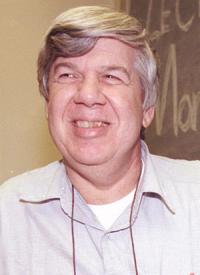 Stephen Jay Gould was an American paleontologist, evolutionary
biologist, and historian of science. While dedicating most of his career to teaching at Harvard University and working at the American Museum of Natural History in New York, he was one of the most influential and widely read writers of his generation. His extensive personal collection of approximately 1,500 antiquarian books and 8,000 contemporary works is being cataloged concurrently with the initiative to organize and describe his papers. The volumes, some with Gould's penciled annotations in the margins, comprise a working research library, which he believed to be definitive on the history of early paleontology. Gould's books and papers were donated to Stanford by his widow, Rhonda Roland Shearer. A
Stanford Report
article on their arrival at the Libraries may be found here.
Concurrently, digital archivist Peter Chan, with assistance from the

Computer History Museum's

software curator, Al Kossow, and utilizing FRED (Forensic Recovery Evidence Device), is working to preserve, catalog and make accessible Gould's "born-digital" materials, originally stored on diskettes of various sizes, 9-track tapes, and several sets of computer punch cards. Additionally, about 150 audio and visual files document Gould's lectures and other aspects of his remarkable career. A finding aid for the entire collection is expected to be published later this year.
Lifelong RefWorks Access for Stanford Students
RefWorks

is an online research-management, writing, and collaboration
tool to which the Libraries subscribes on behalf of the Stanford community. Its publisher recently announced an "Alumni Program" under which current Stanford students will be granted lifelong access to its online services. The Web-based
RefWorks system, requiring no
special software, allows users to export citations from a database, text file, web page, or Socrates
record to create a bibliography and seamlessly format in-text citations for research papers. Bibliographic information may then be stored for future use and shared with others, enabling team-based research projects. Other features include setting alerts from RSS feeds for discovering the latest developments in a field, finding grants, identifying collaborators and thought leaders, and locating opportunities to present or publish findings.
Many students, from undergraduates to post-doctorates, have used RefWorks to build significant personal research databases during their years at Stanford, and these will prove invaluable in their future professional and academic endeavors, now that the service remains accessible no matter where their careers take them. For those ready to abandon index cards, tutorials on using RefWorks have been posted on the Cubberley Education Library site, where one can also find the applicable fine print. RefWorks is also available to independent scholars on a free-trial basis and by paid subscription.
ReMix: News from the Stanford Libraries
is e-published monthly by the Library Development Office as a service to supporters, providing highlights, news links, and announcements about Stanford's Libraries, Academic Computing, Residential Computing, Stanford University Press, and HighWire Press.
Stanford University Libraries & Academic Information Resources
Michael A. Keller, University Librarian
Andrew Herkovic, Director of Communications & Development
David Jordan and Sonia Lee,
ReMix
editors
Please submit questions/comments, or suggest articles, to
David Jordan at
dajordan@stanford.edu
or 650-723-3866.
Click
here
to learn more about supporting the Libraries.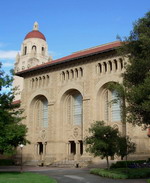 The Bing Wing of Cecil H. Green Library

In this issue



•

Rites of Spring



•

Antarctica Collection



•

Juana Briones



•

Stephen Jay Gould



•

RefWorks





Events

Sat., April 24, 1 to 5 pm.
A Company of Authors.
Click here for more information.


---

Wed., April 28, 4:30-6 pm

2010 Dr. Sam-Chung Hsieh Memorial Lecture

: Robert Heller on Financial Market Reform. Click here for more information.

Exhibitions
Dream Factory on the Nile: Posters and Memorabilia from the Golden Age of Egyptian Film,

through May 2
in Green Library's Peterson Gallery and Munger Rotunda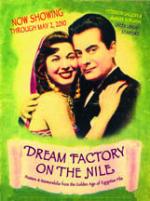 On display near the south portal of Green Library

The Juana Briones Archive


On view at the
Art & Architecture Library
Carved in Stone: A Selection of Chinese Ink Rubbings from the Art Locked Stacks Collection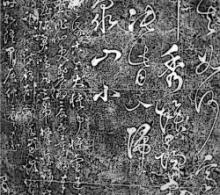 Stanford Historical Society
Upcoming Events

Time of Realization: The Roots of the Stanford Peace Movement in the 1960s and 1970s, a panel discussion with Lenny Siegel, Jeanne Friedman, Terry Karl, and David Pugh.

Thur., April 1, 5:15 to 6:30, Oak West Lounge, Tresidder Union. Click here for more information.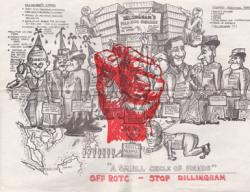 ---

Stanford Pioneers in Science, Patrick Suppes, Lucie Stern Professor of Philosophy, Emeritus. Wed., April 21, 7:30 pm, Cubberley Auditorium. Free and open to the public. Click here for more information.


---

6th Annual House and Garden Tour: A Study in Contrasts. Sunday, April 25, 1 to 4 pm

.

Click here for more information.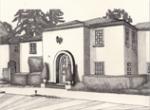 SU Press
Recent Publication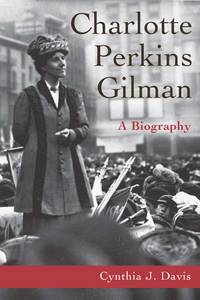 Stanford Book Salon
This month's book is
Lost Illusions
by Honoré de Balzac,
hosted by
Dan Edelstein,
Assistant Professor
of French.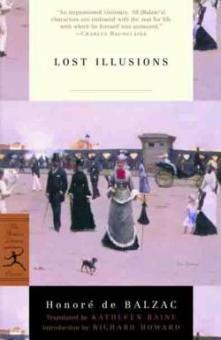 In the News
iPhones to Help Students Navigate the Libraries
Do School Libraries
Need Books?
Oxford Companion
to the Book Reviewed
HighWire Press Adds
Library Journals

Google Books is
"too useful to fail"
(Stanford Daily)
The Sex Scholar
Featured Acquisition