Soft Money in Hard Times

During early reporting of federal economic stimulus measures, there was much talk about "shovel-ready" projects, or the lack of them. Around that time, one of our advisors suggested – privately – that what this country needs is new public funding for "scanner-ready" projects, and he encouraged us to be ready to roll should such funding emerge. To date, it has not. But I assure readers we are indeed ready to roll, with a long wish list of digitization projects. We have other kinds of projects in the wings as well, and we are energetically seeking funding among both foundations and government grant programs.

At any moment, there are about half a dozen grant-funded projects running at the Stanford Libraries. In recent months, four current projects of ours were awarded supplemental funding, enabling us: to increase participation in a workshop for African library leaders; to catalog a greater number of historic music recordings; to expand outreach for the National Geospatial Data Archive; and to enhance deployment of the LOCKSS archiving system (for which we are grateful to the Hewlett and Mellon Foundations, respectively, for the first two and the Library of Congress for the latter two). Funded projects such as these cannot replace base funding, but they contribute to our overall impact and ability to innovate, and thus benefit the campus community. They also assist us in attracting and retaining skilled staff and help build a critical mass of talent. Also at any moment, we have several proposals in various stages of development or review, and I am confident of upcoming funding for several efforts to be launched in the fall or early winter. We remain, however, highly scanner-ready, and we are well able to accommodate additional soft-money projects. We would welcome suggestions for potential sources of project support.

Respectfully submitted,

Andrew Herkovic


Planning Meeting Held in Alexandria, Egypt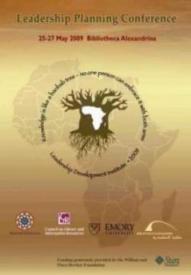 A planning grant from the William and Flora Hewlett Foundation enabled the Stanford Libraries to act as organizing agency for a leadership development institute for sub-Saharan African libraries at meetings held in Alexandria, Egypt on 25-27 May. Planning partners included The Council on Library and Information Resources, Emory University's Libraries and Frye Institute, and the Bibliotheca Alexandrina. A leadership institute is expected to enable these nations and communities, hard pressed by poverty, health issues and socio-economic challenges, to enhance the capacity of higher education library and information technology services, which by necessity has been a low priority.

Invited representatives of libraries from seven nations in southern Africa, four in western Africa, and four in eastern Africa attended the three-day event, which included context-setting presentations, small group discussions, individual meetings, and plenary reporting and brainstorming sessions. Participants remarked that libraries are vital to bringing African universities, which have experienced a general decline, fully into the digital age, but that only rarely have librarians and information technology professionals met together in Africa. University Librarian Mike Keller was an attending member of the planning committee for the institute.

The program, when implemented, will develop a community of creative leaders with shared participation, strengthened professional relationships and advanced training to guide and transform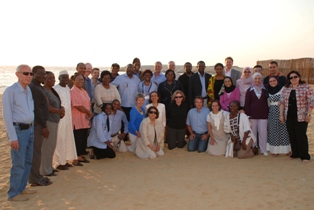 academic information services for higher education in sub-Saharan Africa. Discussions in Alexandria identified a pressing need for a leadership institute serving the needs of librarians and information technology professionals. As the next step, a steering committee consisting of seven members from the African participants will draft a framework and prospectus for a Leadership Development Institute, seek further funding and support, and begin to assemble a cohort of leaders.


Archiving Web Sites and Blogs in Iran

For the past couple of years, the Libraries' Islamic and Middle Eastern Collection curators have used the California Digital Library (CDL) Web Archiving Service to capture and archive political Web sites from and about countries of the Middle East; the results of their efforts were recently made public. These Web sites – set up by political parties, non-government organizations, dissident groups, and others – contain valuable information for current and future researchers, who will be able to study their development over time or read past content of those which have disappeared. The CDL technology is also able to locate hosting servers for the sites: not surprisingly, some are located outside their own countries to avoid censorship, but many others are hosted in their home countries and continue without government interference.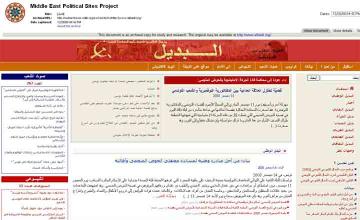 Drawing on our curators' expertise and success in the CDL project, the Library of Congress is providing funds for a similar endeavor at the Stanford Libraries to capture and archive Iranian blogs using the Internet Archive's Archive-It service, a most timely project considering the urgency of ongoing events in Iran. In March, Omidreza Mirsayafi died in the infamous Evin prison in Tehran after being jailed for his well known, non-political blog about traditional Persian music and culture. Another blogger, Hossein Derakhshan, was shut down for alleged defamation, an action ironically taken by a Web hosting service in Florida! Quite recently, captured tweets on Twitter about the Iranian election have begun to provide further evidence of the use of the Internet for political communication and coordination among Iranians.





Library Development Office Moves to New Web Address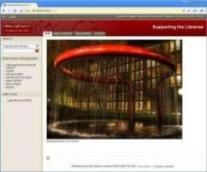 We cordially invite you to visit the Library Development Office's updated site, announced here for the first time after moving to a new Web address, https://lib.stanford.edu/giving, and adopting an open-source content management platform, Drupal. It's a work in progress, so please peruse it and send us comments and suggestions. We plan to add more content in the coming months, especially in recognition of donors now that publication of the annual report has been suspended.

Stanford sophomore Michael Rooney contributed the stunning photo of Green Library at night which illumines our front page; his photo caught our attention and others' at a spring art and photography show in White Plaza where it was exhibited.

We are also happy to report that in conjunction with the unveiling of our site the Libraries has been added as a direct-link option for Stanford donors who prefer to give online. The "Make a gift now" link in ReMix will take you directly to a Libraries' donation form on the secure Giving to Stanford site. As always, gifts of all sizes are greatly appreciated.




Engineering Library Honors Book Fund Donors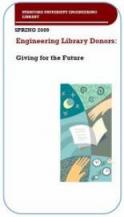 Since the founding of the Jewel Society in 2007, the Libraries have strived to place renewed emphasis on stewardship of existing endowed book funds and recognition of new ones, all of which are so vitally important to enable ongoing, necessary acquisitions. Recently, the Engineering Library dedicated its exhibit space and a Web page to its supporters and their funds, highlighting important research materials – archives and collections, books and series, digital resources and databases – acquired as a result of income derived from these endowments.

The Engineering Library also published a brochure, available in printed form on request or online, which includes brief biographies and bookplates of many fund sponsors and their families. The brochure highlights founding funds from the school's early days, sustaining endowments established from the 1960s to 1980s, Centennial Campaign funds, and those of more recent vintage. To this day, book funds remain Stanford's most accessible named endowment, with a minimum of $25,000 which may be pledged for a period up to five years. For more information, please contact Helen Josephine, Head of the Engineering Library or call the Library Development Office at 650-723-3866.




Recent Publications by Stanford Librarians



The Winter, 2009 volume of Library Trends, which was entirely dedicated to articles about the Library of Congress's National Digital Information Infrastructure and Preservation Program, contained much about ongoing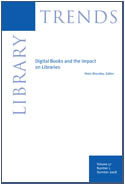 work at Stanford. Tracey Erwin and Julie Sweetkind-Singer, both of the Branner Earth Sciences Library, collaborated with Mary Larsgaard of UCSB to publish "The National Geospatial Digital Archives – Collection Development: Lessons Learned." Victoria Reich and David Rosenthal co-authored "Distributed Digital Preservation: Private LOCKSS Networks as Business, Social, and Technical Frameworks." Another use of LOCKSS software, which Vicky and David developed at Stanford, was featured in the same issue, in "The MetaArchive Cooperative: A Collaborative Approach to Distributed Digital Preservation [of collections focused on Southern culture]."


On a different subject altogether, we congratulate Dongfang Shao, Director of Stanford's East Asia Library, for co-editing a volume from prestigious academic publisher Guanxi Normal University Press: Collected Essays on Chinese Studies by East Asia Studies Librarians in North America. The book comprised essays (all written in Chinese) on diverse aspects of Chinese culture, including an article by Dongfang himself on historical chronology in the Bamboo Annals. This inaugural volume is the first in a series, for which Dongfang will serve as editor, to publish articles by East Asian librarians, many of whom are active researchers and scholars.


ReMix: News from the Stanford Libraries

provides highlights, news

clippings, and program announcements about Stanford University Libraries and Academic Information Resources, which comprises Libraries, Academic Computing, Residential Computing, Stanford University Press, HighWire Press and Stanford Publishing Courses.

ReMix

is published monthly by the Library Development Office, only in electronic form.

Stanford University Libraries & Academic Information Resources

Michael A. Keller, University Librarian


Andrew Herkovic, Director of Communications & Development

David Jordan and Sonia Lee,

ReMix

editors



Subscriptions to this newsletter are available on request at no charge for SULAIR supporters. To request (or discontinue) a subscription, to submit questions or comments, to make a donation, or to suggest an article, please write or call
David Jordan at dajordan@stanford.edu

or 650-723-3866.



Please visit us at: https://lib.stanford.edu/giving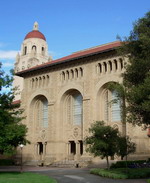 The Bing Wing of Cecil H. Green Library


Currently on Exhibit
The First Hebrew City: Early Tel Aviv Through the Eyes of the Eliasaf Robinson Collection, through August 31 in Green Library's Peterson Gallery and Munger Rotunda.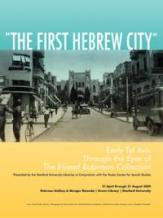 Now on display near the south portal of Green Library:



-Erichsen Egyptian Collection in memory of Edna Kumpe Upton



-The Raubitschek Collection of Epigraphy and Papyrology



Recently Published by Stanford University Press

Diasporic Homecomings: Ethnic Return Migration in Comparative Perspective
by Takeyuki Tsuda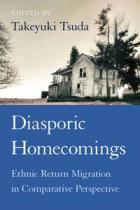 Stanford Book Salon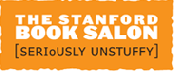 Check out the Stanford Book Salon's summer reading list, all suggested by Stanford alumni.



SULAIR in the News


American Institute of Physics Partners with CLOCKSS

Stanford University Libraries Cut 15%, Lose Staff, Hours, Material Budget

Budget Cutbacks Announced in Libraries, Center for Professional Development

Harvard Workers Stunned by Layoffs (many in college libraries)

Library Collections Go Digital on iPhone

Scriptoria.org Celebrates SLA Centennial with New Content Partners