SULAIR, Decimated

In a little over a century, libraries at Stanford have survived earthquakes, floods, relocations, effects of depression and wartime, campus unrest, and other disturbances. To this litany, we add another blow: on 10 June 2009, 32 SULAIR staff – representing hundreds of years of service and every level and division – learned their jobs are vanishing. Thanks to a hiring freeze, 26 other positions had been left unfilled and have now been eliminated. Six surviving positions have been reduced in hours. In all, 64 positions were affected. We have truly been decimated: more than one of us in ten is hors de combat. The official account is posted at the Stanford News Service.

This layoff, if not its details or extent, was anticipated for months; the university began warning of budget cuts for the 2010 budget year in November. As the campus budget news became more dire through the winter and into the spring, library directors had to revisit the layoff plan several times to accommodate progressively severe reductions. Many efforts were made to limit the number of layoffs, starting with the hiring freeze. Every other budget area was also cut: services, hours, repairs, publications, facilities, etc. are reduced to survival levels. Even the once-sacrosanct library materials budget has been trimmed, a decision sure to be controversial. Those "unaffected" by the layoffs will find their work more demanding than ever; the loss of institutional memory is profound. Our near-term challenge is to reconsider and revamp our services, operations, and reader expectations to match our means, and, in so doing, hope for creative solutions and outcomes.

This raises afresh the question of what is a library. It reminds us that, besides the buildings and collections, a library is a community, in our case comprising staff, students, faculty, other researchers, alumni, and friends. That community persists, of course, but it is wounded. SULAIR will survive this too, but not soon, and not without lasting effect. Please join me in wishing us all well, particularly those being put out of work, but also those who soldier on and those who depend on the work we do.

Doggedly,

Andrew Herkovic


Wreden Prize Winners Announced

For most of my life, I was profoundly skeptical about the enterprise of amassing rare books. What was the use, I thought, of hoarding fragile, papery materials that could easily be ruined with one casual slosh of a coffee cup? This prejudice against delicate things sprang quite naturally, I suppose, from my parents' insistence that any Old Items they acquire be sturdy, if not useful . . . I held on to this familial scorn for the ephemeral until my fondness for books – and for one book in particular – pushed me into the vast and addictive world of 'rare books,' a world in which I am still a fresh, though eager, initiate. From "Finding and Keeping Olivia."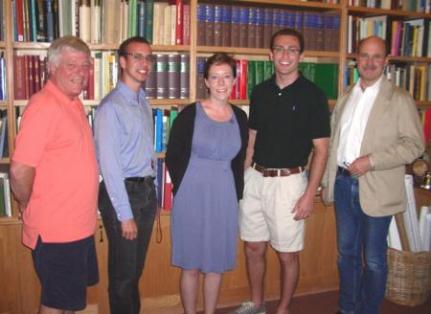 We are proud to announce the 2009 awards of the Byra J. and William P. Wreden Prize for Collecting Books and Related Materials. These prizes, awarded every two or three years, are made possible by a memorial endowment. Judges John Crichton, Bruce Crawford, Mary Crawford, John Mustain (pictured, far left) and Paul Saffo (pictured, far right) recommended three entries – among the 21 submitted – to University Librarian Mike Keller for prizes. Our judges, experienced collectors themselves, found many of the students' collections thoughtful and thought-provoking, and their essays superbly crafted and inspiring.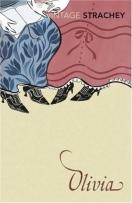 Senior Ruth McCann (pictured above) secured First Prize for "Finding and Keeping Olivia," on her collection of printed editions of Olivia, by Dorothy Strachey. Second Prize went to sophomore Joshua Aidan Dunn (pictured above, second from left), who in an untitled essay characterized his collection on transgender community dialogue. Special Mention was awarded to freshman Robbie Zimbroff (pictured above, second from right) for "Steinbeck's Scarf." Robbie not only collects works by and about John Steinbeck, but has already published an article in English Journal on using primary, archival sources in high school instruction. A celebratory reception took place in the Ida Green Room on 1 June.

Perhaps what set the winners apart were their realizations of insight. When Joshua Aidan Dunn learned that a plumbing problem flooded the archives of the GLBT Historical Society in San Francisco, possibly leaving some of his own copies of rare periodicals as the only ones left in the world, he realized: "The importance of private collections, even small ones like mine, hit me like it never had before." Studying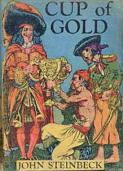 Steinbeck's often neglected early works and correspondence, Robbie Zimbroff stated: "There were brief moments when I imagined myself inside the author's mind; my slowly growing collection provided a tangible closeness to Steinbeck that paralleled my mental explorations." We heartily congratulate the Wreden Prize winners, applaud all those who submitted essays, and thank the volunteer judges for undertaking the difficult task of selecting them from so many outstanding submissions.


University Archivist Announces Retirement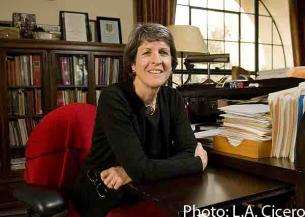 For two decades, University Archivist Maggie Kimball has recorded the complex fabric of campus life. The Stanford University Archives was established in 1965, housed in the Libraries' Department of Special Collections, so Maggie has shaped and nourished the Archives for half its existence. Official documents are held there in abundance, but Maggie also diligently collected artifacts of student life: T-shirts, posters, diaries and scrapbooks, if not (yet) tweets.

During her tenure, Maggie served as trusted consultant to university presidents and staff, alumni, visitors, historians, and the news media. She was integral to the success of the Stanford Historical Society, and engaged countless students in learning the ongoing history of their university. We congratulate Maggie, who has announced her retirement as University Archivist effective 2 July, on the conclusion of a splendid career. The headline article of the 10 June 2009 Stanford Report is a detailed and fitting tribute to Maggie's lasting accomplishments; if you have not yet seen it, we urge you to read it here. Our thanks and best wishes to her.


Students View Rare Children's Books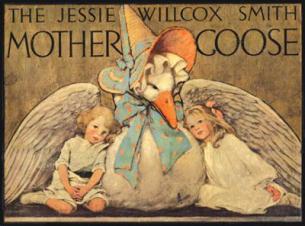 Jennifer Wolf, Lecturer in the School of Education, was the guest speaker on 8 May for an especially delightful Green Teas program. Seeing highlights of the Mary Schofield Collection of Children's Literature, supplemented by materials from Cubberley Education Library (and treasured copies from the home bookshelf of the speaker's daughter!), proved irresistible to the 27 students who gathered in the Barchas Room. Jennifer shared about 40 books, some universally known and others obscure, some antique and others ultra-modern, during her talk, which focused on representative examples of the familiar and favorite genres of children's literature: Naughty Children and Cautionary Tales; Alphabetaries; Teaching History; Illustration and Action; Orphans; Rhyming and Poetry; and Fantasy.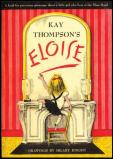 Green Teas, now in its fourth year and with its third student coordinator, sophomore Elizabeth Clair, is an extracurricular organization offering viewings and discussions of the Libraries' Special Collections to Stanford students. The featured collections and subjects are chosen by students, who themselves invite faculty, curators and collectors as speakers. Plans are underway to continue Green Teas programs during the 2009-2010 academic year.


Advisory Council Meeting Focuses on Technology, Budgets

Several members of the SULAIR Advisory Council were absent from its annual meeting in May due to international travel restrictions related to the H1N1 flu outbreak, but the 16 members attending – from national librarians to e-book entrepreneurs, from humanistic scholars to venture capitalists – comprised a powerhouse of intelligent focus on library and information services. The members of the Council were briefed on a wide range of developments and issues within the Libraries. Many of the presentations described digital projects and programs, but time was also provided for the Stanford University Press business forecast, SULAIR's 2010 budget, a tour of the new Engineering Library (still a hard-hat zone), the proposed Google Book Search Settlement, and the confidential report of a special panel that investigated targeted campus issues (such as the possible relocation of the East Asia Library). More of the Council proceedings were held in camera than usual, an index (if one were needed) of the difficult circumstances of the present. On a brighter note, the Council and guests heard a brilliant and unexpectedly poetic, autobiographical testament to the transformative value of books and libraries from Pulitzer-Prize winning author Richard Rhodes, a member of our Rondel Society. As always, this meeting brought forth provocative presentations and discussion of the issues confronting us.


Distinguished Editors to Lead Writers Workshop





The Stanford Publishing Courses, an auxiliary of the Libraries, has opened enrollment for a new Writers Workshop, to take place on 31 July and 1 August 2009. Alan Rinzler, who opened the first

Rolling Stone

office in New York City and is currently executive editor at Jossey-Bass, will be the workshop leader for adult fiction and nonfiction. Deborah Brodie, a freelance editor after 22 years at Viking and six years as cofounder of Roaring Book Press, will address authors of books for children and young adults. Michael Gold, co-founder of

Hippocrates

(now Time Inc.'s million-circulation

Health

magazine) and editor and consultant for several widely circulated periodicals, will provide insights on magazine journalism.


The workshop's conception is based on two mottos of encouragement: "There's never been a better time to be a writer. There have never been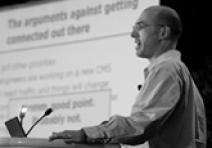 more ways to be published." Sessions will address writing craft and technique, magazine queries and book proposals, editors and agents, authors' blogs, writing for the Web, self-publishing, using Twitter, and other topics aimed at helping authors create a personal brand online which then serves as the foundation of their writing. One-on-one critiques for book-track participants who register early are available at no additional fee on a first-come, first-served basis. For a full curriculum and complete list of speakers and panelists, or to register for the workshop, please visit the Stanford Publishing Courses' site.




Postscript




ReMix: News from the Stanford Libraries

provides highlights, news

clippings, and notices about Stanford University Libraries and Academic Information Resources, which comprises Libraries, Academic Computing, Residential Computing, Stanford University Press, HighWire Press and Stanford Publishing Courses. ReMix is published approximately monthly by the Library Development Office, only in electronic form.

Stanford University Libraries & Academic Information Resources

Michael A. Keller, University Librarian


Andrew Herkovic, Director of Communications & Development

David Jordan and Sonia Lee, editors



Subscriptions to this newsletter are available on request at no charge for SULAIR supporters. To request (or discontinue) a subscription, to submit questions or comments, to make a donation, or to suggest an article, please write or call
David Jordan at dajordan@stanford.edu

, 650-723-3866.



Please visit us at: http://library.stanford.edu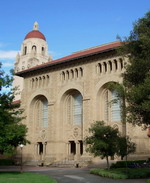 The Bing Wing of Cecil H. Green Library




Currently on Exhibit
The First Hebrew City: Early Tel Aviv Through the Eyes of the Eliasaf Robinson Collection, through August 31 in Green Library's Peterson Gallery and Munger Rotunda.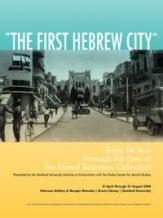 Elements of Interpretation: Intersections Between Archaeological Fragments, Art, & Audience

, Art & Architecture Library


Now on display near the south portal of Green Library:



-Erichsen Egyptian Collection in memory of Edna Kumpe Upton



-The Raubitschek Collection of Epigraphy and Papyrology




Recently Published by Stanford University Press



Resisting McCarthyism: To Sign or Not to Sign California's Loyalty Oath


by Bob Blauner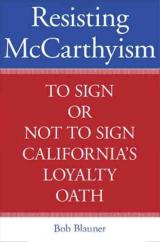 Stanford Book Salon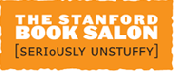 Check out the Stanford Book Salon's summer reading list, all suggested by Stanford alumni.



SULAIR in the News


Wreden Prize noted in San Francisco Chronicle

Call It a Changing of the Grind

Over the Moon[Bean's]

A Farewell to Moonbean's

Hours at Green Likely to Shorten

Real or Forgery? Scholars Gather at Stanford to Debate Origin of Ancient Chinese Text

HighWire Expands Program for Books and Reference Works

The Case for a Global Digital Public Library Network Policy

Getty Gets Top Conservation Award (Stanford Libraries a past recipient)

The Evolving Google Library

Google Book-Deal Boils Up

Digital Archive Offers Glimpse into the "Dark Side" of the Enlightenment