Sense and Nonsense

One of the early warning signs that an article in the San Jose Mercury News had "gone viral" was an email from a community-college librarian eagerly asking me to explain what I meant by "brainstorming islands." Following some statements accurately attributed to me, the article listed "brainstorming islands" (in quotation marks) among features of the new Engineering Library, currently still under construction as part of the Huang Engineering Center. It also described, in plain-enough English, the impending permanent closure of the Physics Library. Queries and comments about our "amazing bookless library" began proliferating. A television reporter called to say he was en route and due to arrive in half an hour. Blogs ate it up.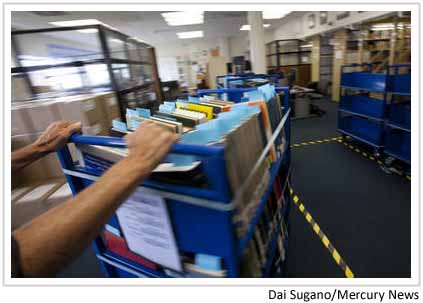 Eventually, I determined "brainstorming islands" (a phrase I had never uttered) to be consultant-speak lifted from some planning document, apparently meaning nothing more than group study spaces. Meanwhile, the truly amazing thing about our ostensible bookless library is that it will proffer no fewer books than the old Engineering and Physics libraries. It will merely house fewer of them: about 20,000 of them, in round numbers. Tens of thousands of books previously housed in the Engineering and Physics libraries have been safely removed to an off-campus facility, from which they can be paged for next-day delivery. Meanwhile, nearly all the journals on which Engineering and Physics researchers rely – and many thousands of related monographs – are available electronically throughout the Stanford campus, thanks to library-supported site licenses. As a result, in some fields, such as engineering and physics, the "bookless library" is very old news; in fact, research reading on one or another kind of screen, whether in a library or office or coffee shop, is business as usual. For many, perhaps most, Stanford scholars, the library is a cluster of services and facilities that provides them with individualized combinations of paper and electronic texts, images, databases and datasets. The bookless library circa 2010 is no more bookless than the vaunted "paperless office" circa 1990 was paperless. On reflection, perhaps it really is amazing.

More amused than amazed,

Andrew Herkovic

---
Hypertext Novels
Congratulations to Richard Holeton, Director of Academic
Computing
Services for the Libraries,
whose Figurski at Findhorn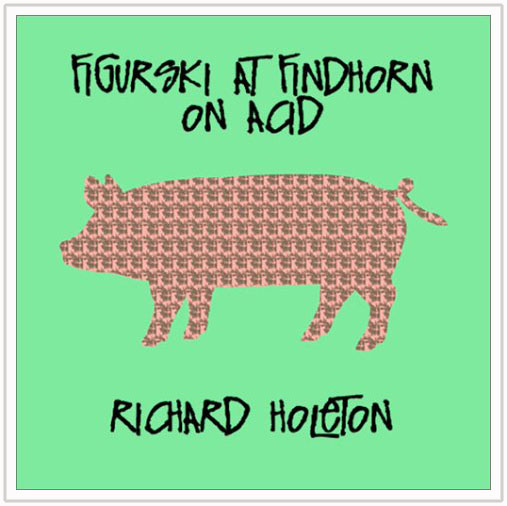 on Acid (Eastgate Systems, 2001) has received
detailed scrutiny and praise in The Possible Worlds of Hypertext Fiction (Palgrave
MacMillan, 2010). Hypertext novels are non-sequential fiction, allowing readers to make authorial-like choices; they have also been described as textual fragments to be reassembled by readers. They often include images, film and sound on CD's or the Internet (thus, they must be read from computers) and their popularity has grown in tandem with Web usage. Sample screens and text nodes from Figurski may be viewed here; a 2002 review in Stanford Magazine is also informative. A list of Holeton's more recent fiction, as well as his non-fiction and scholarly publications, may be found here.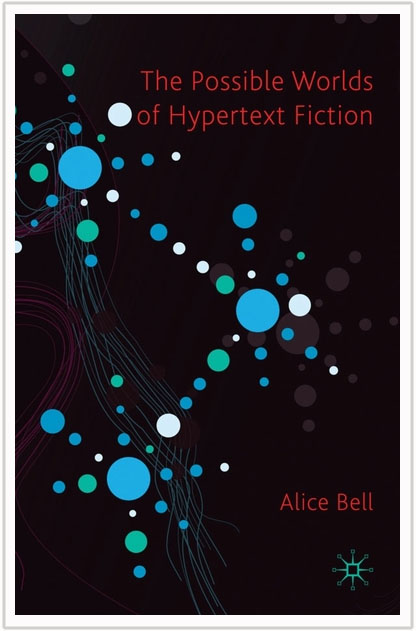 Figurski was one of four works chosen by Dr. Alice Bell, a lecturer in
English Language and Literature at Sheffield Hallam University, principal investigator for the Digital Fiction International Network, and authority on Possible Worlds Theory and Storyspace, to create a framework for the analysis of hypertext fiction in the work cited above. (Storyspace is a self-contained hypertext writing environment, in which Figurski was composed.) Bell's critical essay (pp. 150-184) first places Holeton's Figurski in the emerging genre: "[It] presents a strange world through juxtaposing mundane episodes with bizarre situations...The narrative documents the antics of three main characters, taking place in three locations and revolving around three objects." Bell then focuses on the image of a flying pig as central to the novel's thematic development: "[W]hile the Textual Actual World of Figurski is nonsensical, ridiculous and illogical, it ultimately uses the Actual World as its point of departure. The implication is perhaps, therefore, that the ubiquitous absurdity that is to be found in the Textual Actual World of Figurski is just as applicable to the Actual World on which it is based." While this terminology may be unfamiliar and daunting at first, it gives us great pleasure to report that one of our library staff is at the cutting edge of contemporary digital fiction.
Keller named AAAS Fellow (again)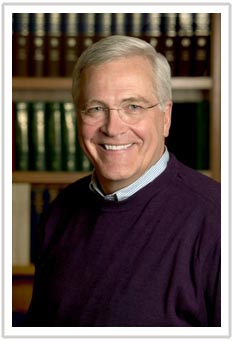 Among 229 national leaders in the sciences, social sciences, the humanities, the arts, business and public affairs, University Librarian Mike Keller was named in April as a newly elected American Fellow of the American Academy of Arts and Sciences (AAAS). Ten Stanford scholars and researchers (listed here) were among the inductees. AAAS was founded in 1780 as a forum for "scholar-patriots" to promote the democratic interests of the republic. Today, it's a center for independent policy research addressing complex and emerging problems and fostering intellectual discourse.


The Academy is recognized internationally – it includes 600 Foreign Honorary Members – for its influential quarterly journal, Daedalus, and for the contributions to humanity of past and current members, as described in the membership press release: "Since its founding by John Adams, James Bowdoin, John Hancock, and other scholar-patriots, the Academy has elected leading 'thinkers and doers' from each generation, including George Washington and Benjamin Franklin in the eighteenth century, Daniel Webster and Ralph Waldo Emerson in the nineteenth, and Albert Einstein and Winston Churchill in the twentieth. The current membership includes more than 250 Nobel laureates and more than 60 Pulitzer Prize winners."



There is another "AAAS" in Keller's CV. As we reported in February, 2009, he had recently been chosen as a fellow of the American Association for the Advancement of Science in recognition of his "
extensive and innovative contributions to the dissemination, preservation and advancement of scientific and other scholarly literature through electronic and other means.
"
2010-2011 Humanities Fellows
As one academic year ends, the next beckons. During the past few weeks, students
have filled Green Library and our branches to capacity – particularly at night – completing Spring quarter projects and studying for exams. Meanwhile, in
smoke-free back rooms across campus, academic departments and centers were busy plotting future course offerings and programs. The Stanford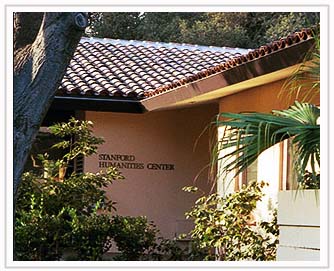 Humanities Center named 21 fellows for 2010-2011, selected from a pool of nearly 500 applicants. They comprise (full list here) visiting scholars from other institutions, Stanford faculty, and advanced Stanford graduate students selected as Geballe Dissertation Prize Fellows. Concurrently, next year's Geballe Research Workshops, on topics of common intellectual concern and coordinated jointly by faculty and graduate students, were announced, as well as the 2010-2011 International Scholars in Residence, visiting from Indonesia, France, Spain and Australia, who will offer informal seminars and public lectures.

With a complex system of more than twenty libraries on campus, welcoming these and many other visiting scholars and making our resources useful to them is a challenging and vital part of our mission. The unique materials and archives of Special Collections will interest several, and may perhaps have been a factor in their proposing to reside at Stanford. In fact, it is gratifying to note a couple of the Geballe Fellows are already deeply engaged with Special Collections in their dissertation research. As the "laboratory" for the humanities, the Libraries will be honored to serve such a diverse and accomplished group of humanists.
ReMix: News from the Stanford Libraries is e-published monthly by the Library Development Office as a service to supporters, providing highlights, news links, and announcements about Stanford's Libraries, Academic Computing, Residential Computing, Stanford University Press, and HighWire Press.

Stanford University Libraries & Academic Information Resources
Michael A. Keller, University Librarian
Andrew Herkovic, Director of Communications & Development
David Jordan and Sonia Lee, ReMix editors

Please submit questions/comments/suggestions to
David Jordan at dajordan@stanford.edu or 650-723-3866.

Click here to learn more about supporting the Libraries.


The Bing Wing of Cecil H. Green Library