Open Stacks, Open Minds, Open Society
It is easy for those of us brought up in the American academic tradition to take for granted such perks as open library stacks. It certainly never occurred to me as an undergraduate at another institution that library holdings might not be there for the browsing – with certain understandable exceptions, such as Playboy (in protective custody in the undergraduate library's locked cage) or the Hypnerotomachia Polyphilii (ditto in special collections). Since then, I have become aware that this was a distinctively, if not uniquely, American form of openness. Those studying abroad have tales to tell, and I commend to you a story in the Stanford Daily by an undergrad recently returned from the Bing Overseas Study Program at Oxford. The writer expresses among other things a newfound appreciation for the way we do things at SULAIR compared to the Bodleian, unquestionably one of the greatest libraries of the world. The best counterexample of an open stack policy I know of is that of the Parker Library at Corpus Christi College, Cambridge. Since 1573 it has limited access so fiercely that one Christopher de Hamel, who happens now to be the Donnelly Librarian at Corpus and thus proprietor of the Parker Library, was as a graduate student (at Oxford) denied access to same, despite a written request describing his intended research there. This may begin to explain why Corpus and Stanford came to create Parker on the Web, familiar to many ReMix readers.
In the same vein, many of our readers – students, faculty, and even administrators – simply assume that anything they need is there for the taking on the web. This is, at present, a vast illusion, but one that we try to make flesh for them behind the scenes by obtaining or licensing e-versions of scholarly (and sometimes not-so-scholarly) material. This is a work very much in progress, and one that will not be perfected, if ever, for decades. But the very idea that everything is, or eventually will be, freely available online derives from the assumptions of a culture constitutionally rooted in an open approach to information. This is hardly universal, to say the least, and it is counter-balanced even domestically by all sorts of competing interests and ideologies (from national security to rights of privacy to intellectual property). But this aspiration may be one of our lasting gifts to the world. In the twists and turns to come, it will be worth bearing this in mind.
Erring on the side of openness,
Andrew Herkovic

Mapping the Republic of Letters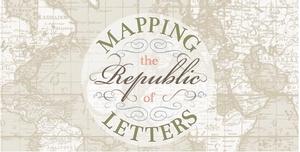 Academic technology specialist Nicole Coleman is deeply engaged as a co-investigator with Professors Dan Edelstein and Paula Findlen, principal investigators in the Mapping the Republic of Letters project. Several other faculty and many students are contributors and researchers. The project was awarded a three-year Stanford Presidential Fund grant in 2008 and more recently a Digging into Data Challenge grant, which funds collaborations between digital repositories, humanities scholars, and computer scientists. Focusing on the mobility and exchange of ideas through correspondence, travel records and publications in the Early Modern period, Mapping the Republic of Letters is perhaps the most vibrant and innovative project underway at Stanford in the humanities. It relies heavily on the graphics tools developed in the Stanford Computer Science Department's Visualization Group. For more on this foray in organizing and mapping the past, please visit the main site, workshop schedule, or December, 2009 Stanford News Service article.

"We are building data visualizations not only for data analysis, but as an alternative way to browse digital archives. Spatial and temporal representations provide new points of entry to this historical material. Most of the material our project is dealing with is incomplete, ambiguous, and otherwise filled with uncertainty; representing that uncertainty in visualizations is our greatest challenge," Coleman stated. Digital humanities specialist Elijah Meeks, also a key collabator on the project, further characterized the effort as follows: "They've gathered an impressive list of collaborators both at Stanford and abroad, and have put together an enormous amount of information related to European intellectual history, ranging from the correspondence of Voltaire, Franklin, Vallisneri and Kircher to the travel patterns of Francesco Algarotti or 18th century Grand Tour participants. Interestingly, the project has also resulted in a growing historical gazetteer of Europe, necessitated by the reference both in text and map to various places and place names that are remarkably difficult to reconcile using traditional means."

Meeks's blog (see the following article for more on library blogs) contains updates on several other digital humanities projects. Many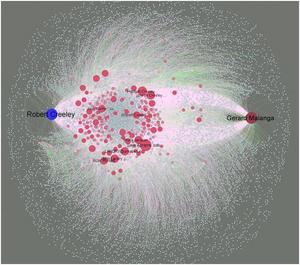 contain visual representations of data, such as initial findings (pictured) of poet Robert Creeley's relationship with photographer Gerard Malanga as apparent in his approximately 50,000 e-mails being preserved by the Libraries' partnership in the AIMS project, which focuses on developing methods for archiving born-digital content. Our readers may also wish to view Meek's visualizations – a digital self-portrait or complex organizational chart – of digital humanities researchers currently working at Stanford.
---
Social Networking at the Libraries
For a few thousand years now, poets, philologists, theologians, historians, philosophers and practitioners of technical arts have gathered, in person or by proxy or letter, wherever scrolls and books were shelved or chained - in ancient Alexandria, in the great private and public Roman libraries, and at monasteries and universities. We thus assert that scholarly social networking was either invented at libraries or gave rise to libraries. In either case, the link is close and direct, and in the current context of social networking as an inchoate cluster of technologies and applications, it is worth noting that many of these new technologies are in use at the Stanford Libraries. We will begin with blogs.

Emerging from online diaries or logs in the 1990s, the term "blog" is an example of the linguistic process of metanalysis: "weblog" transposed to "we blog." In Stanford's university blog directory, there are listed about a dozen well-established library blogs maintained by curators, branches and the Green Library Information Center. A sampling follows of recent discussions of likely interest to our readers, which can be found by clicking and then scrolling down the destination blog page: "Recently Acquired Rare and Antiquarian Books" (Au Courant); "Stanford and the Louvre: Rocks in Common" (Branner Blog: Earth Sciences News and Resources); "Get Help with Statistics" (Cubberley Education Library blog); "NCES releases Characteristics of the 100 Largest Public School Districts" (Social Science Data and Software Blog); "WorldWideScience.org adds new sources" (Stanford Engineering Library Blog); "The Alchemy Web Site" (Swain Library News); "Great Migration primary source collections" (United States History at Stanford University Library); and "Hummel Collection Highlights" (Special Collections and University Archives Blog).
For a deeper foray into the thickets of social networking technology, we recommend a survey conducted by the American Library Association from which was extrapolated the "Top Ten Social Networking in Libraries Trends for 2010." At the Stanford Libraries, all of the following social networking tools have been implemented – some in trial only and others, such as Facebook with more than 2100 fans, with ongoing success: LinkedIn, Twitter, foursquare, Gowalla, RSS feeds, Wiki sites, podcasts, YouTube, Second Life, Flickr, mashups, Google Reader, Apple tiles, Mendeley, open source and user-interactive web platforms such as Drupal, mobile and smartphone applications. University Librarian Mike Keller recently profiled SULAIR's mobile landscape in an interview for American Libraries. (Also, we understand ReMix, a digital-only publication which seemed innovative a mere three years ago and simple by today's standards, to share somewhat in the spirit of these community building tools.) Often, one technology is coordinated with another to enhance communication: everything on the Information Center blog, for example, is fed to the Facebook page. Some will fail, from inability to achieve critical mass or adapt to change, while others succeed. As one would expect, Stanford students use various of these tools ubiquitously, and their behavior is our best indicator of future trends. We may hope some of these social networking technologies will create forums for genuine scholarly discourse, the ancient root of the library mission.

---
First Science Data Librarian Named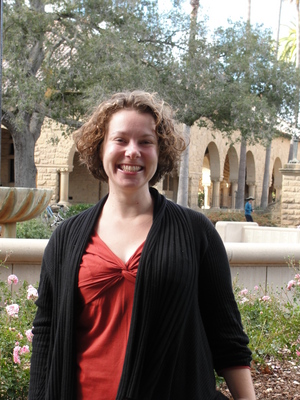 Stanford University has a longtime and widely respected policy of openness in research; with very few exceptions, no program of research that requires secrecy may be conducted here. This principle is at the heart of the University's mission. It also makes for better scientific results, enabling tests of research reproducibility, discussions of scientific priority and integrity, and foundations of a community and culture of research. Along the same lines, data practices are the subject of increasing interest by the National Science Foundation, which starting in January 2011 will require a data management plan in all grant applications.

The Libraries is proactively defining core functions of archiving in the modern research environment by the creation of an entirely new and unconventional position, the science data librarian, who will work collaboratively with faculty, graduate students and staff to collect, manage, curate, reuse, distribute and analyze science and engineering data. The science data librarian joins the Science and Engineering Resource Group (SERG), whose focus is to remake the traditional science libraries into more responsive, dynamic and flexible information centers. A central data preservation system is in development, with tools for making findings accessible to the outside world, and will be available to Stanford researchers for their use on campus. Over time the data science librarian will thus, by furthering information literacy and availability, become an important and necessary resource for most aspects of scientific research at Stanford.

We are pleased to announce the first appointee as science data librarian, Lynn Yarmey, who comes to Stanford with nearly a decade of experience as Information Manager for the Scripps Institution of Oceanography and a prior stint at the Woods Hole Oceanographic Institution. These distinguished centers of biological research not only acclimated Yarmey to (in her own words) "the rigors of data collection at sea, the challenges of 'tribal knowledge' in the sciences, and the reasons and logic behind dataset 'messiness,'" but also provide an apt metaphor for the broadest definition of her new duties: managing the life-cycle of scientific data produced and used by Stanford researchers. "Mediation, elicitation, managing expectations, working in specific details as well as broad, theoretical levels: to me data curation is more than a set of technical skills. Especially at this stage in scientific infrastructure development, data curation is about bringing people together and mobilizing the community towards a common goal," Yarmey said. More of her community-based approach may be found in "Data Stewardship: Environmental Data Curation and a Web-of-Repositories" (K. Baker and L. Yarmey, The International Journal of Digital Curation, 2009).
---
Refer a Friend to ReMix
A friendly suggestion: please take a moment to forward this issue to some like-minded individuals – alumni, bibliophiles, collectors, faculty, students, librarians, scholars, friends or family – who might enjoy receiving this monthly publication and the programs and exhibit invitations which accompany it. You can easily do so by using the "Forward this message to a friend" link highlighted in the blue box below. Unless the recipients subsequently subscribe to future issues – which we hope they will do – we will not see the e-mail addresses of these contacts. Naturally, we aspire to building our readership, which as of last month had grown to 1639 subscribers, and will very much appreciate your sharing our newsletter with others.
---
ReMix: News from the Stanford Libraries is e-published monthly by the Library Development Office as a service to supporters, providing highlights, news links, and announcements about Stanford's Libraries, Academic Computing, Residential Computing, Stanford University Press, and HighWire Press.

Stanford University Libraries & Academic Information Resources
Michael A. Keller, University Librarian
Andrew Herkovic, Director of Communications & Development
David Jordan and Renee Mueller, ReMix editors

Please submit questions/comments/suggestions to
David Jordan at dajordan@stanford.edu or 650-723-3866.

Click here to learn more about supporting the Libraries.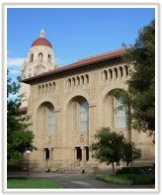 The Bing Wing of Cecil H. Green Library