The (Library) World Comes to Green Library
Just after Thanksgiving 2009, an extraordinary meeting of minds took place in the Bender Room of Green Library. The invited guests represented many of the most forward-thinking university and national libraries in the world. Stanford and the Council
on Library and Information Resources (CLIR) conceived and co-hosted this gathering to discuss "how institutions can best integrate their digital collections with others in the global library community, what is needed to realize a truly integrated international library cyberinfrastructure." A major premise was that "the piece-by-piece maturation of the digital library ... is neither efficient nor sustainable." By all accounts, the 61 participants, representing 24 institutions in 13 countries, found it surprisingly productive and stimulating as they strove over three days to articulate an unprecedented collective vision for going forward.
A summary report of the event goes public today at a new Web site; the report reviews the discussions and states the main themes and conclusions that emerged. The site heralds the creation of the Global Digital Libraries Collaborative, "an informal community for promoting international cooperation among libraries, archives, museums, and other guardians of worldwide cultural heritage. Its purpose is to promote research and development related to digital library collections and tools on an international scale and to encourage deep collaboration among information organizations to maximize cost efficiencies and user access." A list of current projects and opportunities is also available at the same site.

Whether one dreads or embraces the digital era in libraries, there is no getting around the fact that scholarly information and scholarship itself will increasingly depend on electronic resources and tools. How we address the attending challenges will necessarily transform the way we do business. And the stakes are high, as noted in the summary, "Coordination and collaboration ... are essential for the survival of our cultural heritage." The great libraries will be involved in many efforts, some in partnership with commercial entities, but perhaps more significantly with our peers. The potential for the new group is that it may help us all do more, better, more creatively, with less redundancy, more transferability, and broader reach.

With cheers for this new spirit of cooperation,



Andrew Herkovic




---
History Revealed in Special Collections
Professor Caroline Winterer's fall-quarter History 150A class, "Colonial and Revolutionary America," made extensive use and wrote papers based on primary sources – manuscripts, broadsides, pamphlets, and printed books – in Special Collections. For the initial class visit, Curator of Rare Books John Mustain assembled a cart of works printed or written in British America, or in Europe directly concerning British America, prior to 1790 for students to consider: diaries, letters, autobiographies, recipe books, high-flying political pamphlets, religious treatises, children's books and illustrated botanies were among the choices. Instruction was provided for properly handling and photographing fragile materials, as well as for interpreting unique markings such as signatures and marginal annotations.

Sophomore Chip Schroeder's paper, "Map Manipulation and Colonial Control: Anglo-Spanish Rivalry in Western North America," begins with his reaction to a famous map in Special Collections: "With such importance attached to mapmaking from the 16th through 18th centuries,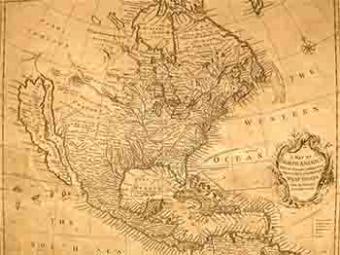 it is striking to see such a blaring mistake on Englishman R. W. Seale's map of North America (pictured) made in 1744. His mistake is that California is mapped as an island." After examining a series of maps of California (or New Albion, as named by the British) published between 1604 and 1767, though, Chip concluded that not all cartographic mistakes were unintentional: "The discoveries and subsequently the maps created from exploration were at the very root of colonial North America by giving European colonizers an understanding of their potential imperial trophies. Due to international rivalry over dually explored lands, maps could be manipulated with political and ideological messages that would last until firm colonization of the land recognized a clear imperial champion." Thus, as a result of using these primary historical sources, he reinterpreted the object of his research: "The R. W. Beale map can be seen as a last stand of English rhetoric against the popular idea that California was a large region on the west coast of North America that was both nominally and effectively part of the Spanish empire."

Putting a primary source text into a historical context, making it intriguing and useful for modern readers, is hard, but rewarding, work for students, who approached it enthusiastically. Reading early American handwriting is also quite challenging at first. Professor Winterer emphasized the project's role in undergraduate study at Stanford: "By walking them slowly through the stages of the research process, the assignment also prepares them to ask themselves if they would ultimately like to write a senior honors thesis." When we asked why she so often brings classes to Special Collections, Winterer explained: "It's an important assignment because it exposes students directly to the full, messy wonderfulness of the past. Academic historians know that our historical evidence is fragmentary and problematic for various reasons. This assignment allows students to experience this for themselves. Students can work totally outside the boundaries of what we usually imagine to be the master narrative of 'colonial and revolutionary American history.'"
Adopt a Book?
Several ReMix readers have proposed that we survey "adopt-a-book" programs at various libraries and consider whether one might suit Stanford. In nearly ubiquitous usage, the term most commonly encourages sponsorship of the repair and conservation of rare but fragile books and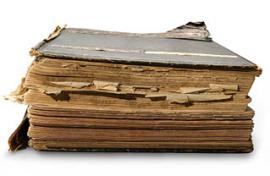 manuscripts; less often, it solicits support for acquisitions to fill gaps in existing holdings. It is generally applied to antiquarian items in special collections, although some public libraries designate newly published materials. We won't speculate who first coined "adopt a book," but there are well-established programs in place both in the U.S. and abroad, at the British Library and Leeds University, for instance. We also commend the

University of Glasgow's

Book of the Month and other Virtual Exhibitions site, although it's of a different genre and purpose.

Stateside, bibliographically informative and visually appealing adopt-a-book sites are those of Vassar College, the University of Missouri , the American Antiquarian Society, and the Smithsonian Libraries. Unquestionably, there are many other model programs left undiscovered by our brief search. We ask, then, whether any of our readers might wish to become more deeply engaged with the Libraries by becoming partners in the collection and preservation of materials similar to those on the sites described in this article. We will be delighted to arrange on request a visit to our Preservation Department or to Special Collections to examine significant items in a field or subject of interest. Please contact David Jordan at
dajordan@stanford.edu
or 650-723-3866 with questions or to make an appointment.
KZSU Project South, 1965
The ongoing King Papers Project at the Martin Luther King, Jr. Research and Education Institute, located at Stanford, is an inspirational resource for communities protecting human rights.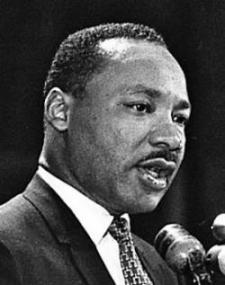 At the Libraries, we are engaged in the preservation and accessibility of a lesser known collection documenting civil rights in the American South. During the summer of 1965, eight determined Stanford students traveled throughout the South recording interviews with participants in the civil rights movement. Their recordings were used to produce several radio programs for the campus station KZSU. Transcriptions made in 1969 were added to the holdings of University Archives, where today they receive much scholarly use. A finding aid for these transcripts, titled KZSU Project South, 1965 is available here and also at the Online Archive of California.

Media preservation librarian
Hannah Frost
is working with the source recordings and KZSU radio programs, which have been stored in the Stanford Speech Collection at the Archive of Recorded Sound. She and her colleagues in the Media Preservation Lab (pictured) are digitizing 463 reel-to-reel tapes representing about 330 hours of interviews and
programs. Once the digitized sound files are paired with the transcripts at a forthcoming Web site, students and scholars will be able to listen along as they read the transcripts of voter registration drives and interviews with, for example, members of the Congress of Racial Equality (CORE), the Mississippi Freedom Democratic Party, the NAACP, the Southern Christian Leadership Conference (SLCL), and the Student Nonviolent Coordinating Committee (SNCC). "Many recorded elements weren't transcribed, nor could they have been," Hannah explains, "sounds from rallies, marches, and freedom songs; background confrontations with law enforcement and a Klansman; regional accents, speech rhythms, and subtle intonations; overlapping voices in heated discussions; and the atmosphere of location, audible in screen doors slamming, trucks roaring past on the highway, barking dogs and crowing roosters. These common sounds accompanying recorded dialogue add historical context and cultural flavor that can't be captured in transcriptions on paper." The digitized recordings are expected to be available to researchers later this year.




Tillie Olsen Papers Featured in Biography
The enigma of Tillie Lerner Olsen is intertwined with the enigmas of the twentieth century. Neither can be labeled cavalierly. Neither can be explained succinctly. In answering here, as best I can, the riddle of Tillie Olsen, I hope I have also helped to untangle some puzzling knots of the last century's triumphs and failures.

Thus begins an important new work by Panthea Reid, professor emerita of English at Louisiana State University and biographer of writers Virginia Woolf and William Faulkner, of an author and critic whose archive, for
the most part, resides in Stanford Libraries' Special Collections. Born in Nebraska to Russian Jewish immigrants, Tillie Olsen (1912-2007), who was a fellow in Stanford's Creative Writing Program, is best known for Tell Me a Riddle (1961), a collection of short stories empathetic to the underprivileged and working-class America, and Silences (1978), containing landmark essays of feminist criticism. In Tillie Olsen: One Woman, Many Riddles, Reid makes extensive use of primary resources here and elsewhere to delineate biographical accuracy from ideological exaggeration, some drawn from Olsen's own writings. As one superb review of Reid's biography states in its title, the "Feminist Icon Stretched Her Story to Feed an Ideology, Yet the Story Still Matters."
The
Tillie Olsen Papers
include literary manuscripts, notebooks, journals, personal writings, correspondence with fellow writers and social activists, teaching materials, and printed documents. Especially important are the extensive working notes, drafts, and revised typescripts for all her published work, along with unpublished fiction, poetry, and creative non-fiction. Correspondence includes files of letters from Hannah Green, Adrienne Rich, May Sarton, Anne Sexton, and Alice Walker. Among the printed materials are rare and ephemeral items documenting the socialist labor and feminist movements from the 1930s through 1980s. Olsen's days at
Yaddo
, an artists' community in Saratoga Springs, New York also frequented by fellow Stanford writers Janet Lewis and Denise Levertov, are documented
here
.
ReMix: News from the Stanford Libraries
is e-published monthly by the Library Development Office as a service to supporters, providing highlights, news links, and announcements about Stanford's Libraries, Academic Computing, Residential Computing, Stanford University Press, and HighWire Press.
Stanford University Libraries & Academic Information Resources
Michael A. Keller, University Librarian
Andrew Herkovic, Director of Communications & Development
David Jordan and Sonia Lee,
ReMix
editors
To submit questions/comments, or to suggest articles, contact David Jordan at
dajordan@stanford.edu
or 650-723-3866.
Click
here
to learn more about supporting the Libraries.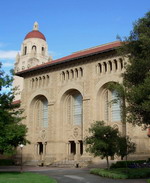 The Bing Wing of Cecil H. Green Library

In this issue



•

Digital Collaborative



•

History Revealed



•

Adopt a Book?



•

Civil Rights Interviews



•

Tillie Olsen




Events

Saturday, March 6, 10-4,

Perspectives on 21st-Century Book Collecting.

Sign up for this exciting class through Stanford's Continuing Studies program.


---
Through March 6,

Designer Bookbinders International Competition Exhibition

on display at Bonhams & Butterfields, San Francisco. For more information about the exhibition and its tour, click here.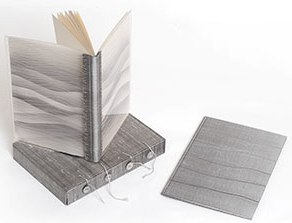 ---
Tuesday, March 9, 4:30-6, Bender Room, Green Library:

Book launch

for
The Culture of Diagram by
Professors John Bender and Michael Marrinan. Click here for more information.


Exhibitions
Dream Factory on the Nile: Posters and Memorabilia from the Golden Age of Egyptian Film,

through May 2
in Green Library's Peterson Gallery and Munger Rotunda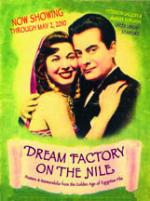 On display near the south portal of Green Library
New and Recent Publications by
Stanford University Press


---
The Harold A. Miller Library,
Hopkins Marine Station,
and its Endowed Funds


On view at the
Art & Architecture Library
Carved in Stone: A Selection of Chinese Ink Rubbings from the Art Locked Stacks Collection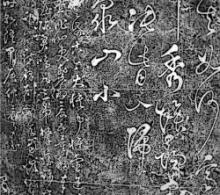 ---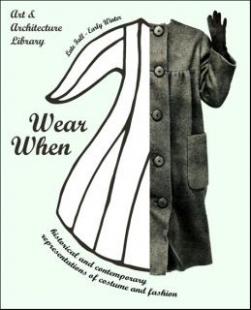 Stanford Historical Society
Upcoming Events

As Old as the University Itself: The History of Asian Americans at Stanford, Gordon Chang,

Professor of History

.

Wed., March 10, 5:15 to 6:15, Oak East Lounge, Tresidder Union. Click here for more information.


---
Stanford Pioneers in Science, Stanley Cohen,

Professor of Genetics and the Kwoh-Ting Li Professor in the School of Medicine

. Wed., March 10, 7:30 pm, Cubberley Auditorium. Free and open to the public. Click here for more information.


SU Press
Recent Publication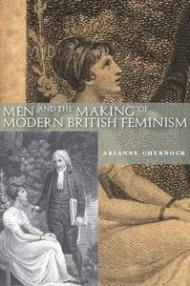 Stanford Book Salon
This month's book is
Adventures of
Huckleberry Finn
by Mark Twain,
hosted by
Shelley Fisher Fishkin,
Professor of English and Director of the American Studies Program.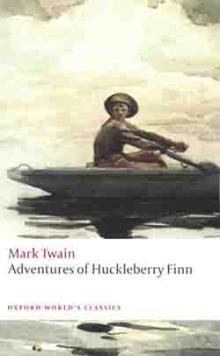 SULAIR in the News
Shining a Light on a
Forgotten Poet
The Pensieve: Harry Potter and the Library Lesson
Photographer Doug Menuez Launches Menuez Archive

Richard Holeton of SULAIR Co-Authors Article on Learning Spaces


BioMed Central
Joins CLOCKSS
The New
Videogame Wizards
Martin Luther King Paper Featured as
"Website of the Week"
Libraries Keep MLK's Crucial Comic Book
Tracing the Roots
of Discrimination
2009: The Year in Review
Five Dozen Doctoral Students Chose Bits and Bytes Over Ink and Paper

Speaking of Computers Issue 82
Featured Acquisition
In Memoriam

Nancy B. Munger

1923-2010