e-Readers and e-Reading
A friend forwarded, without comment, a snapshot taken on BART during the Thanksgiving weekend that showed a seated couple (dare I speculate, in their 60s?) deeply immersed in their e-book readers. By coincidence (or not), the same morning I read a local tech story that began "Amid more indications that e-reading is becoming mainstream …" It is difficult to gauge exactly how mainstream e-reading is –one snapshot does not a trend make – but there is no question that the marketing of e-readers has gone mainstream and aggressive. Naturally, this has given rise to a popular literature of comparisons of e-readers – one recent article I found rated "top ten" e-readers. Surely there were not as many as ten to rate just a year ago. Recently, a colleague related that he had given his ailing father one (affordable) model, which proved a success. He subsequently equipped himself with another (rather more flashy and expensive) brand and showed it to dad. Big mistake: the father latched on to the fancy job and wouldn't let go. Yet another device had to be purchased.
The Libraries, at least for now, are not in the business of supplying (with limited experimental exceptions) or of endorsing these gizmos. We are, however, very much in the business of supplying e-books to the campus, that being the most efficient or effective (in some cases, the only) way to make some texts available, preferably as device-independent as possible. This fact is not to be taken as a stance on the future of the book, or of publishing, or of reading; it is merely a fact of how a research library does business these days. Below, you will read that our university president is a bit bolder in addressing the unsustainable nature of academic publishing, as well he should be. It may be useful to bear in mind that his concern is with a specialized fraction of publishing essentially distinct from the broader book market.
Though one would not have assumed so just a few years ago, more than a few ReMix readers are likely planning to purchase e-readers as holiday gifts this year (possibly for themselves). We are necessarily agnostic in this matter: please don't ask us for gift advice (with the possible exception of gifts to libraries). Whether the books on your gift list are paper or electronic, I suggest it is the reading that matters; and my wish is that you will all have some solid, quiet time during the holidays to settle down for a good read – of whatever sort, on whatever "platform" suits you.
And all the best to you in the coming year,

Andrew Herkovic


---

The Cost Death of Academic Publishing

Stanford University President John L. Hennessy made insightful remarks on ten "Challenges in Higher Education" published in the minutes of two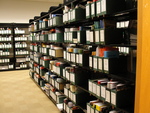 recent meetings, the first on June 10, of the Faculty Senate. At the second, on November 4, among other challenges, he discussed what he termed the "cost death of conventional academic publishing models." Hennessey explained: "We face two problems. One is a problem in science, engineering, medicine and the social sciences, where journals are the primary form of publication, and the other is in the humanities, where monographs are often the normal mode of publication."

Noting consistent five to seven percent annual subscription increases in the "big deal" (bundled print and digital) journal packages offered by some academic publishers, President Hennessy stated, "It's not sustainable in the current mode. There are a variety of different models, [for example] HighWire Press and nonprofit models, and digital publication. 'Society' journals [journals with the imprimatur as the publication of a professional society], even ones that are going out in paper, are able to contains costs better than the for-profits. So I think we've made a Faustian bargain. We've signed up with the for-profit publishers. They've facilitated the refereeing and editing process, often removing the burden from faculty from running that that process. And, of course, they've come back to us with price increases that we are now stuck with."

Nearly all academic publishing houses require subsidies, he commented, but they serve a vital purpose of publishing scholarly works. "We all know we need to figure out a way to keep that alive," Hennessy said. "To the extent we say, 'We'd rather think about that problem differently, think about whether we can move to digital publication models, whether there are more cost effective ways to do it,' then that's money that can be freed up and put into the humanities and those disciplines that rely on publications in a different way."

These are not new concerns; the "serials crisis" and the squeeze on humanities publishing have been lamented for many years now. It is, however, bracing and validating that the president has identified them as major concerns for higher education. Like him, we seek ways to preserve and enhance scholarly communication sustainably. "Why we should think that [we should rely on] publishing houses – which are limited in their ability to publish something because of the number of dollars they can afford to lose per publication – for the way we look at the quality of our colleagues' work doesn't make any sense," Hennessy concluded. "And yet we've kind of backed ourselves into this kind of model. We have to think outside the box here."

---
MLA Seminar Convenes in Special Collections

I particularly enjoy when the analysis of a manuscript becomes evocative. When the text line becomes lighter in gradations and suddenly is again dark and strong, I imagine a cold scriptorium and the scribe re-inking his plume. Then I notice an eye skip error and I not only see the setting but feel the scribe searching his exemplar for the point his copying left off. Gary Weiner, MLA student
A dozen students in Stanford's Masters in Liberal Arts (MLA) program met in the Barchas Room on Wednesday evenings fall quarter for The Paleography of Medieval and Renaissance Manuscripts, offered by Professor George Hardin Brown and David Jordan, associate curator for paleographical materials. "The paleography seminar is distinct from other courses in the humanities precisely because it presents a tangible confrontation with history," Kathryn Dickason, a graduate student in Religious Studies who joined the course, said, "Indeed, by having the opportunity to handle numerous medieval manuscripts, we not only became trained to identify a variety of scripts and complex modes of production, but we also were able to recognize why these particularities offer significant clues regarding the communities and historical contexts in which these manuscripts were produced."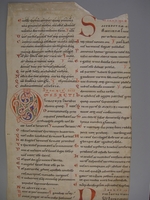 Some of the seminar participants opted to conduct course projects based on individual manuscript fragments (mainly recovered from the bindings of early printed books) from a set of 30 recently purchased from the London bookselling firm of Bernard Quaritch. Among these fragments are several remarkable texts – an herbal, a verse composition on pulse, and a medical treatise on sexuality and voice – bearing on the history of science and the cultural interchange between Islamic and Western medieval cultures. Also acquired were an early copy of a commentary by Hugh of St-Cher, inventor of the postilla; a Renaissance document written in chancery cursive and signed by Pietro Bembo; leaves from the Hungerford Hours, the Chudleigh Bible, and a Bible possibly made for Richard de Bury; a scarce early fragment from Spain; and several fragments which were produced in England or discuss English history. Manuscript holdings of diverse genres, historical periods and countries of origin enable the paleography course to be interdisciplinary and its projects to be aligned with each student's own research interests.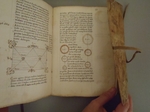 A key point in the seminar was that typical elements of a medieval page – abbreviations, interlinear and marginal glosses (both contemporary with the text and later), marks, diagrams, illustrations, rubrics, initials and decoration – were integral to medieval reading. Jody Brotman, for instance, began by studying unstaffed neumatic musical notation in a twelfth-century Missal (pictured above), but then by researching an added shelf mark was able to identify the printed book in which the manuscript was first preserved and from which it was later separated. Jim Brannon studied maps, charts and diagrams: "What initially drew me to the Dragmaticon (pictured) were the intellectual ideas of William of Conches…. But, after working for six weeks on an original fifteenth-century manuscript, it gave me an entirely new perspective. It seems that every time I open it there appears an interesting paleographic discovery which suggests a new research pathway. It would be easy to spend additional months with the Dragmaticon."
MLA students, mainly working adults, take evening seminars designed to help them "develop the intellectual methodology they need to engage in contemporary debates; to cultivate their ability to find connections among different areas of human thought; to acquire the tools to conduct original research; and, most of all, to pursue a life of ideas." More information about the MLA program, including how to apply, is available here. For a sampling of the wide-ranging scholarship of MLA students, see the theses titles of 2010 graduates.


---
A Library Encomium in Stanford Magazine

Actually touching, examining and learning from medieval manuscripts was, so far as I could tell, something other people did. All that changed during my first visit to Green Library.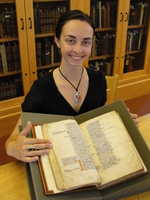 Graduate student Bridget Whearty's brilliant address to the Stanford University Libraries' Advisory Council in May, 2010 (featured in "How Students View Us" in our July issue) has been published by Stanford Magazine in its "Student Voice" section. The revised essay, entitled "Precious Materials: The chance to handle rare manuscripts is what unlocks scholars – and history itself," may be read here. Whearty's description of the teaching moment which occurred among Professor Jennifer Summit, Rare Books Librarian John Mustain, herself as student, and manuscript as object is truly emblematic of the Libraries' mission; we urge you to read the full essay. For our readers who may have missed reading the other student presentation that evening to the Advisory Council, then-undergraduate Esther Yu's equally inspiring testimony to her research in Special Collections may be found here.

---

Winter Closure

Although most campus offices and facilities will be closed during the winter break (as mandated annually since 2003), Green Library will remain open, albeit on a reduced schedule and with limited services. Indeed, for any of our readers seeking a few hours of quiet reading away from the bustle of the season or an opportunity to commune with the Bing Wing's grandeur without distraction, it's an ideal time to do so.

The Library Development Office will be closed from December 18 through January 2. Correspondence sent directly to us during this period will be callously disregarded until we return in January. However, gifts mailed to the Libraries (via U. S.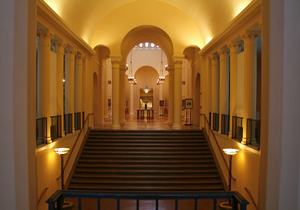 Mail only to Library Development Office, Stanford University Libraries, Stanford, CA 94305-6004) and postmarked no later than December 31 qualify as 2010 donations. The central campus Gift Processing Office will be open during our closure, however, and you are welcome to contact them at 866-543-0243 or online with questions about other types of gifts and alternate forms of delivery.

We wish the happiest of holidays and the best of new years to all.
---
ReMix: News from the Stanford Libraries is e-published monthly by the Library Development Office as a service to supporters, providing highlights, news links, and announcements about Stanford's Libraries, Academic Computing, Residential Computing, Stanford University Press, and HighWire Press.

Stanford University Libraries & Academic Information Resources
Michael A. Keller, University Librarian
Andrew Herkovic, Director of Communications & Development
David Jordan and Renee Mueller, ReMix editors

Please submit questions/comments/suggestions to
David Jordan at dajordan@stanford.edu or 650-723-3866.

Click here to learn more about supporting the Libraries.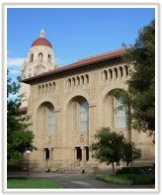 The Bing Wing of Cecil H. Green Library
In this issue
Events
Jewish Life at Stanford
Thursday, January 13, 2010
5:30 p.m.
Kehillah Hall, Koret Pavilion
at the Ziff Center
565 Mayfield Avenue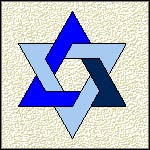 ---
Exhibitions
Celebrating Mexico:
The Grito de Delores and the Mexican Revolution 1810
/1910
/2010
through January 16
in Green Library's Peterson Gallery and Munger Rotunda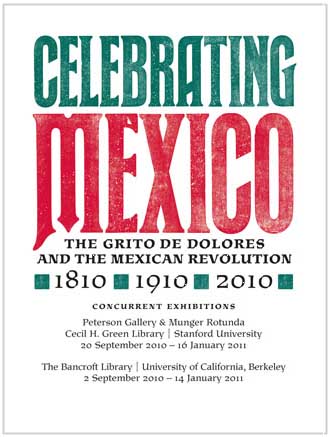 ---
On display near the south portal of Green Library
The 2011 Byra J. and William P. Wreden Prize
Preserving SULAIR's Collections

---
On view at the
Art & Architecture Library
Early Works on Paper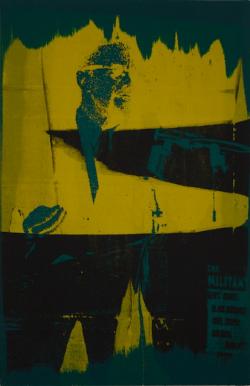 Carved in Stone: A Selection of Chinese Ink Rubbings from the Art Locked Stacks Collection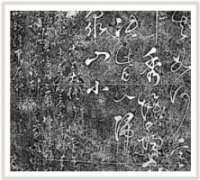 SU Press
Recent Publication
The Battle for China
Essays on the Military History of the Sino-Japanese War of 1937-1945
Edited by Mark Peattie, Edward Drea, and Hans van de Ven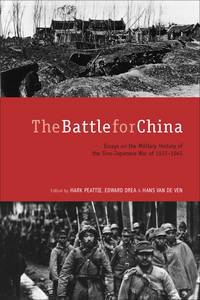 Stanford Reading Salon

My Father and Myself
by J. R. Ackerley
Hosted by: Terry Castle, Walter A. Haas Professor in the Humanities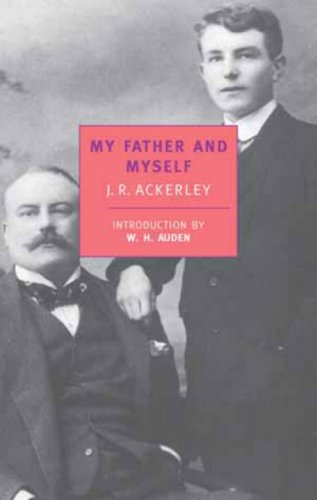 In the News

Dan Edelstein and the collaborative future of the digital humanities: geeks and poets, unite!


Non-consumptive research? Text-mining? Welcome to the hotspot of humanites research at Stanford

Giving voice to the voiceless: Katyn - Massacre, Politics, Morality
Featured Acquisition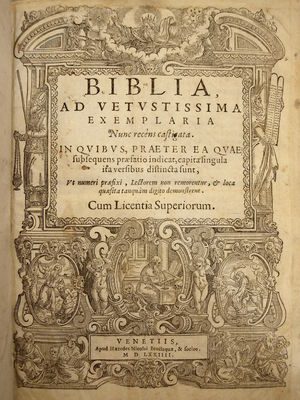 Biblia, ad vetustissima exemplaria nunc recens castigata . . . .Venice: Apud haeredes Nicolai Beuilaquae, & Socios, 1574. Acquired on The Antoinette and Warren R. Howell Fund.
A lavishly illustrated Bible, with fine woodcuts inspired by a variety of sources, notably the three sets of woodcuts by Hans Holbein, Bernard Salomon, and Pierre Eskrich that first appeared in Lyons between 1538 and 1562 and were commonly used in Bibles and picture books. The text follows the 1547 Louvain edition, edited by Johannes Henten.