Hard Times Ahead

In November, Mike Keller briefed SULAIR staff on upcoming University budgets. He explained that the current economic crisis will hit Stanford in multiple ways, including lower endowment returns, reduced overhead cost recovery on federal grants and contracts, greater student financial aid (i.e., less tuition income), reduced grant opportunities, and possibly reduced gift income. The Provost has instructed all campus divisions, including the Libraries, to propose budgets reduced by five, seven and ten percent for the '09-'10 academic year. There will be additional, serious cuts in the '10-'11 academic year as well. Given that we have been operating slightly beyond our budgeted means, there is no slack available: we will be forced to eliminate positions and possibly trim acquisitions. Keller has already implemented a hiring freeze. Other (as yet mild) austerity measures are being put in place. For many staff, these measures invoke memories of the dot-com bust and the aftermath of 9-11; for some long-time staff, they are reminiscent of the bad old days of the early '90s. The University has also pushed back new buildings, and this will raise daunting collection-housing issues for us.

The University, of course, will survive and, eventually, thrive. The Libraries' core missions (if not operations) will stand essentially unchanged, and we foresee real progress through partnerships with the likes of Google in coming years, even as we struggle and improvise to keep the doors open (both metaphorically and literally). The challenge will be to balance three essential responsibilities: to serve current needs of the Stanford community, to assure long-term health of collections, and to preserve staffing as best we can.

Not the cheeriest of holiday messages, but with our very best wishes for your health and happiness in the year of momentous change ahead,

Andrew Herkovic


2008 Year-End Donations

We sincerely hope that those of you contemplating year-end charitable donations will consider the Stanford Libraries, and we thank the many ReMix readers who have contributed throughout the year.

The Library Development Office will be closed from December 22 through January 2. Messages and correspondence received during this period will be read upon our return. Checks mailed to the Libraries (via U. S. Mail only) in envelopes postmarked no later than December 31 will qualify as 2008 donations. During our closure, please contact the Gifts Processing Office at 866-543-0243 or online at http://givingtostanford.stanford.edu with questions about other types of gifts and other forms of delivery.
We wish the happiest of holidays to all.


Renowned English Historian to Speak in Green Library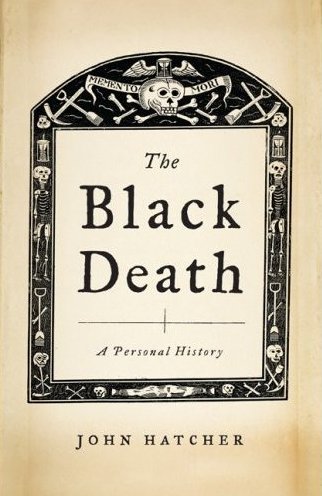 John Hatcher, otherwise Faculty of Economic and Social History and chairman of the history faculty at the University of Cambridge, is a 2008-2009 Fellow at the Stanford Humanities Center. We are delighted that Professor Hatcher will discuss his new book, The Black Death: A Personal History (Perseus Publishing, June, 2008) on Tuesday, January 27 from 4:30-6:30 pm in the Bender Room of Green Library. ReMix readers will receive a separate email invitation soon, or may reserve places early by writing to sonialee@stanford.edu or calling 650-736-9538. The Stanford Bookstore will provide copies of The Black Death for sale at the program.
The fourteenth-century plague, despite being one of history's most studied events, remains unimaginably (to moderns) catastrophic. To help readers understand its devastating impact and socioeconomic aftermath, Professor Hatcher uses an experimental narrative form combining history and fiction and focusing on a single rural village in Suffolk; from the Preface: "The fiction is there with the intention of supplying a framework for the presentation of the facts, as well as to add a further and more vivid dimension to the manner in which they can be observed. Great care has been taken to ensure that the fiction does not conflict with the facts, but the result is literary docudrama rather than conventional history." The book has been internationally reviewed; we recommend especially these which commend the book's narrative structure: review1, review2.
This is likely to be the only public lecture by Professor Hatcher during his stay at Stanford; we are privileged indeed that he has offered to address the Libraries' supporters, and we hope to see many of you at the talk.


Major 18th Century Collection Given to Stanford Libraries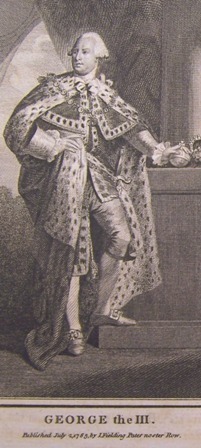 Charles J. Tanenbaum of New York, a distinguished collector and longtime supporter of the Stanford Libraries, has generously donated a major collection, thoughtfully assembled over many years, to the Libraries. The Charles J. Tanenbaum Collection of the Eighteenth Century will be a discrete scholarly resource within our Department of Special Collections. The collection has remarkable breath and depth, including books, maps, broadsides, pamphlets, manuscripts, and other documents. A forthcoming detailed catalog will be distributed to research libraries nationally and internationally and available to individuals.
Students and researchers studying the era of George III will find the collection invaluable for its historical period. Subjects represented in depth include: British and Colonial history; the United States Presidency, Constitution, and Congress; legal and political records; memoirs and biographies; autograph letters and printed correspondence; speeches and sermons; portraits, photos and architectural views; science, medicine and natural history; almanacs, dictionaries and serials; finance; travel and navigation; cookery; and music and literature, including many important English translations of classical works.
We are both grateful and fortunate to have this remarkable resource come to Stanford. Inquiries about the Tanenbaum collection may be addressed to John Mustain.


The Evolution of an e-Publishing Platform

HighWire Press, the world's premier scholarly online hosting service and a division of the Stanford Libraries, reached a significant milestone with the posting of its five millionth article. The milestone occurred while loading journal backfiles on behalf of the American Medical Association, one of the 140 publishing partners that rely on HighWire for their online journals. Most of these publishers are independent non-profit societies and associations, but some are university presses and large commercial publishers.

The service has grown since its founding by the Stanford Libraries in 1995 to host definitive online versions of journals, reference works, dictionaries, and other books. Life sciences and medicine comprise about half of the nearly 1,200 high-impact, peer-reviewed publications online at HighWire, with the remainder in humanities and social sciences. Among them, they receive over 3.4 billion "hits" or clicks a month, all served through HighWire. It pioneered many of the features scholars rely on for efficient and effective browsing and searching of the literatures. HighWire also is a major player in the availability of free, authoritative, scholarly literature: over two million journal articles are now available to readers worldwide without charge or subscription barrier. For more information, please visit http://highwire.stanford.edu.


Correction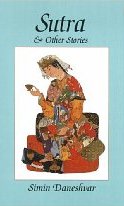 Last month, we stated the Persian Student Association's gift of 500 books was made in "memory" of Dr. Simin Daneshvar, who, we are happy to learn, is very much alive and living in Tehran. Indeed, her highly acclaimed book, Sutra and Other Stories, was published in March, 2008 (to purchase, click here). We should have stated the gift was made in her "honor" and apologize for this error.
ReMix: News from the Stanford Libraries provides highlights,
news clippings, and notices about Stanford University Libraries and
Academic Information Resources,
which comprises
Libraries, Academic Computing, Residential Computing,
Stanford University Press, HighWire Press and Stanford Publishing Courses.
ReMix is published approximately monthly
by the Library Development Office, only in electronic form.

Stanford University Libraries & Academic Information Resources
Michael A. Keller, University Librarian
Andrew Herkovic, Director of Communications & Development
David Jordan and Sonia Lee, editors

Subscriptions to this newsletter are available on request at no charge for
SULAIR supporters. To request (or discontinue) a subscription, to submit
questions or comments, to make a donation, or to suggest an article,
please write or call
David Jordan at dajordan@stanford.edu, 650-723-3866.

Please visit us at: http://library.stanford.edu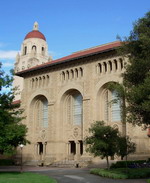 The Bing Wing of Cecil H. Green Library

Currently on Exhibit

American Primers & Readers: Featuring the Words and Collection of Richard L. Venezky, September 15 through December 31, 2008, in Green Library's Peterson Gallery and Munger Rotunda
Click here for details. Read about it in the Stanford Report.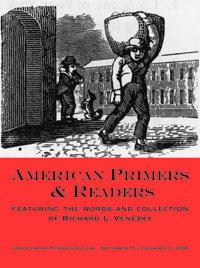 [De]Code: Images and Their Structures, Art & Architecture Library

What is an Engineer? (third exhibit in a series at the Engineering Library)

Now on display near the south portal of Green Library:
-The Judith L. Davis Memorial Book Fund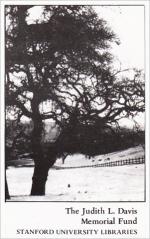 -New and recent publications from Stanford University Press



Upcoming Events & Exhibitions



"All of this I have seen": Leigh Ortenburger, Mountaineer and Photographer, January 12 - March 29 in Green Library's Peterson Gallery.

The King Legacy at Stanford, January 12, 5-6:30, Black Community Services Center Community Room (map), co-sponsored by the Stanford Historical Society and the Black Community Services Center. Professor Claybourne Carson will talk about the founding of the Martin Luther King, Jr. Papers Project at Stanford. Click here for details.

Notable Campus Canines (with a nod to cats): Stories from the Stanford University Archives, January 19 - March 29 in Green Library's Munger Rotunda.

Fiction as History: The Black Death, January 27, 4:30-6:30, Bender Room, Green Library. Professor John Hatcher will discuss his new book, The Black Death: A Personal History.



SULAIR in the News
(click on underlined text to see article)


Recently published by Stanford University Press:
Golden Legends: Images of Abyssinia, Samuel Johnson to Bob Marley
by W. B. Carnochan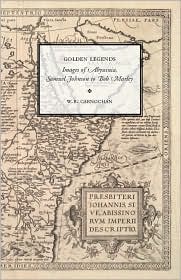 News Articles:
Senate approves proposal for library feasibility study


Digital, physical improvements to libraries go hand in hand


Professor Gordan Chang speaks about his new Asian American art book