Dear QWOCMAP Community,

Join QWOCMAP for our upcoming workshop - where you can tell your authentic story.
QWOCMAP FREE Video Workshop on Gender & Sexuality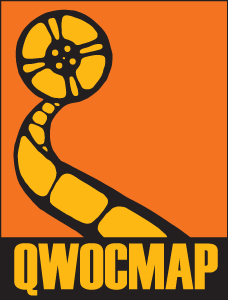 (Fall 2010)
QUEER WOMEN OF COLOR
MEDIA ARTS PROJECT
presents

A FREE Introductory Video Workshop focused on:
Gender & Gender Identity and Sex, Sexism
& Sexuality for LGBTQ People of Color
This workshop is offered to:

-- People of color:
African Descent/Black, Asian/South Asian/South
West Asian/North African, Pacific Islander,
Chicana/Latina, Native American & Mixed-race
-- who are:
Lesbians, Same-Gender-Loving, Bisexual, Queer,
Genderqueer & Questioning women of color,
and Transwomen & Transmen of color
Guest lecturers will participate throughout the
workshop.
INTRODUCTORY WORKSHOP
DAY: Mondays, 6:30pm to 9:30pm
BEGINS: August 23, 2010
ENDS: December 6, 2010
DURATION: 16 weeks
(No class on Labor Day)
REGISTRATION DEADLINE

:

5pm, Friday, JULY 30, 2010
---
REGISTRATION
PLEASE NOTE
- Registration is first-come first-served basis.
- Films created through this workshop must explore themes
related to Gender & Gender Identity, and Sex, Sexism & Sexuality.
- If accepted, you must be able to attend ALL 16 classes
plus 2 editing lab sessions.
- Confirmation of your registration will be EMAILED to you
on Wednesday, August 4, 2010.
- Class size is limited to 10 participants.
- This workshop is open to all ages.
You will be notified of your acceptance to the class by
Wednesday, August 4, 2010. If accepted, you must be
available for a 15 minute phone meeting/interview
before the workshop begins.

As many people wish to
attend our Filmmaker Training Program, it is important
that you can attend all 16 classes.

If your circumstances
change between the time of your registration and the
July 30 deadline, please send us a courtesy email to inform
us, so that your place may be offered to someone who can
commit to attending every class.
The registration form can be found here.

If you have any issues, please go to the
QWOCMAP website.
---
WORKSHOP VENUE

Sunset Neighborhood Beacon Center
3925 Noriega Street (by 46th Avenue)
**Outer Sunset District in SF**
San Francisco, CA 94122
www.snbc.org
---
WORKSHOP DESCRIPTION
Each participant will create, write, direct and edit a
5-minute video project. This 16-week Introductory
workshop is intensive, transformative and lots of fun!
You will develop a story idea, write a script, draw
storyboards, create shot lists, operate cameras &
compose shots, set-up lights & sound, direct actors
& manage crew, edit, and send your film to film
festivals and beyond.
Access to the following equipment throughout the
entire duration of the workshop is extremely helpful,
though not a requirement:
a) mini-DV camera, starting on week 2
b) Mac computer with imovie or Final Cut Pro
software, starting on week 8.
Register here
---
Mission
Queer Women of Color Media Arts Project (QWOCMAP)
creates, exhibits and distributes new films that authentically
reflect the lives of queer women of color and address the
vital social justice issues that concern multiple communities.


Our vision nurtures queer women of color filmmakers as
artist-activist leaders to create systemic change through
art, activism and community building. Since 2003,
over 160 films have been created by our QWOCMAP
filmmakers.
Filmmaker Training Program Info
---
Founder
Madeleine Lim is the Executive/Artistic Director of QWOCMAP.
She is an award-winning filmmaker with 20+ years
of film and video experience. Her films have been featured
at international film festivals around the world, universities,
museums and broadcast on PBS. She is also an Adjunct
Professor at the University of San Francisco where she
teaches Advanced Video Production.
Madeleine's Bio
---
QWOCMAP
We tell authentic stories that reveal our humanity.
We create films, filmmakers and community.
We turn vision into reality.
Sincerely,
--L@s QWOCMAPer@s