FOR IMMEDIATE RELEASE
Contact:
Nelson Nio
nnio@shieldselfdefense.com
310.854.9239
Los Angeles, May 16, 2013

SHIELD Women's Self Defense System is rolling out an Instructor Training Program for high school & middle school PE teachers. The intent of the Program is to provide schools with all the training, materials, and equipment needed for schools to incorporate rape prevention self defense training for teenage girls, as a part of PE program.
Currently, our school teaches teenage girls how to climb ropes, jump a distance, play tennis, and others activities. We have failed to teach them on how to defend themselves if harm comes their way. In the U.S., every 2 minutes a woman is sexually assaulted, and every 9 seconds a woman is being beaten by someone they know. Teen dating violence is a huge problem in our society. And violence against women is recognized as a public health concern by LA County Department of Public Health, where we have been teaching self defense for the past 6 years.
SHIELD curriculum focuses on rape prevention self-defense skills for teenage girls. Our program includes drills that are designed to strengthen core muscles and make students become more physically grounded and balanced. We practice how to correctly execute elbow strikes, palm strikes, kicks and knee strikes in tight close range situations. We go through simple techniques to get away from common assaults for women, including various grabs from behind, chokehold, hair pull, wrist grabs, and various ground fighting techniques on how to get away from being pinned down on the ground positions. Our program also includes handling armed assailants (knifes and guns).
SHIELD training is unique because we generate power from the core & lower body strength, which is highly advantageous for women and girls.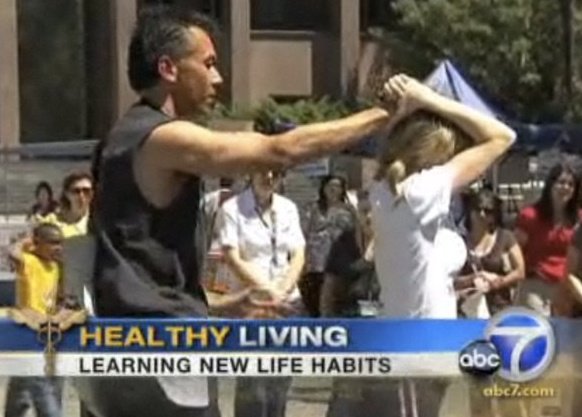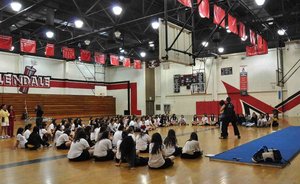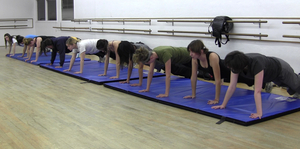 The Instructor Training Program offers:
3 Full Days of practical hands-on Instructor Training during PE classes period 1-6. We teach the skills to the students while PE teachers shadow us in teaching.

3 Days of after school 2-hour training for Instructors (PE teachers).
Classes will be taped for teaching aid for teachers.
Instructor Training Manual detailing the instructions and techniques for teachers.
Full Protective gears available for PE teachers:
•

Custom made Groin Protector
•

Custom made Chest & Ribs Protector
•

Shin Pads
•

Kicking Shields
•

Focus Mits

Support for the first year to answers any training questions.

One day annual visits for re-training and assessment.
By practicing these skills over time, students will develop the kind of empowerment that is clearly visible which makes them become harder targets in the eyes of predators.
Sample of a typical SHIELD Women's Self Defense training class (click below):
For further information on the program, contact:

Nelson Nio
nnio@shieldselfdefense.com
310.854-9239
www.shieldselfdefense.com


---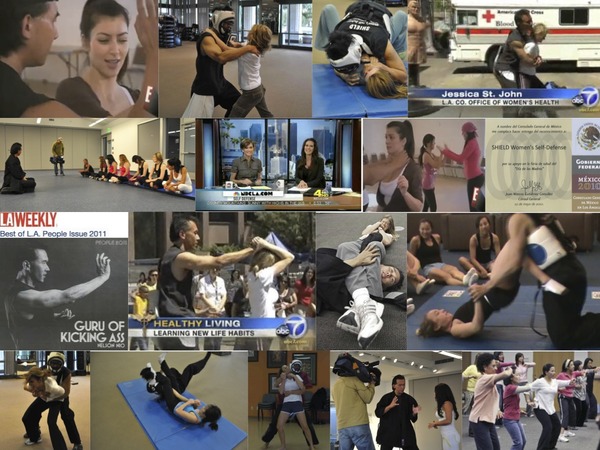 About SHIELD Women's Self-Defense System
WWW.SHIELDSELFDEFENSE.COM
SHIELD is a close-range fighting system created specifically to empower women and girls in fighting back against sexual assault. Unlike most training that uses upper body strength, SHIELD relies on CORE & LOWER BODY strength to generate power.

SHIELD Women's Self Defense System has been taught for LA County Department of Public Health & Office of Women's Health, LA County Domestic Violence Council, FOX Studios, Kaiser Permanente, UCLA, USC, LA Mayor's Office, Lionsgate, and various government entities, businesses, colleges, high schools and private groups. SHIELD has been featured on NBC4, ABC7, KCAL9, and E! "Keeping up with the Kardashians" TV show.
High School/Teen Clients
Santa Monica High School | Glendale High School | Alverno High School (all girls Catholic HS) | Flintridge Sacred Heart Academy (all girls Catholic HS) | Mira Costa High School | Sherman Oaks CES | Opportunities for Learning (Public Chartered School) | Campbell Hall High School | Vista Mar High School | Animo Jackie Robinson High School | New Los Angeles Middle School | Rosie Camp for teenage girls (Glendale Commission on the Status of Women) | Malibu Boys & Girls Club |
National Charity League (NCL)
|
Santa Monica Police Activities League - special classes for teenage girls