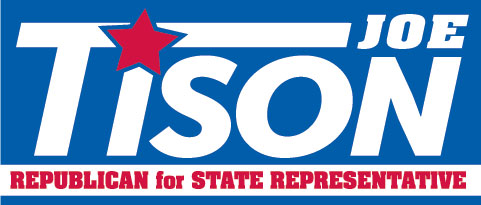 FOR IMMEDIATE RELEASE
Wednesday, February 27, 2008


TISON CALLS ON KING TO RETURN $25,000 FROM VOUCHER ADVOCATE WHO WANTS TO PRIVATIZE PUBLIC EDUCATION
Republican House challenger says opponent's troubling contributions raise community concerns about his continued support of anti-schools scheme
(Weatherford) - Republican House challenger Joe Tison today called on opponent Phil King to return a $25,000 campaign contribution from a San Antonio millionaire and leading advocate for siphoning tax dollars out of public schools to fund private-school voucher schemes.
"My opponent has raked in hundreds of thousands of dollars from special interests outside our community," Tison said. "But if he doesn't give back this particular donation, he might as well just go ahead and declare political bankruptcy."
Tison, a former classroom teacher and public school superintendent, said King supported a private-school voucher bill pushed by Dr. James Leininger of San Antonio that would take tax dollars out of neighborhood schools to pay for unregulated private schools, including taxpayer-funded vouchers for illegal immigrants.
In addition, King's eagerness to spread half-truths and misinformation about Tison's campaign indicate that his campaign is descending into desperation as polls show him likely to lose the Republican primary next Tuesday.
"My opponent is willing to say anything and do anything to hold onto power," Tison said. "His most recent lies about my campaign contributors is just a clumsy attempt to divert attention from the energy companies and utility lobbyists who are bankrolling his own race."
Tison said a report released yesterday by the non-partisan group Texans For Public Justice dubbed the embattled opponent the "King of Dereg," showing that donations to his campaign from utilities totaled just one percent of his total contributions before he led the charge to deregulate Texas' electricity market. Since then, more than 13 percent of King's campaign cash has come from utilities -- while the average electricity cost for consumers has gone up 56 percent.
King's attempts to mislead voters about who is contributing to Tison's campaign show the incumbent's lack of respect for the people he has represented since 1999.
"Unlike my opponent, I have never taken a dime from gaming interests," Tison said. "Unlike him, I have actually given back gaming money. And unlike him, I have followed state law by listing any expenditure by a third party on my campaign ethics report."
"Given his repeated ethics violations, I'm not surprised that my opponent fails to recognize when a candidate actually follows the law," Tison added. "He is very good at using half-truths when asked about issues like private-school vouchers and where he gets his campaign money. The truth comes out in his contribution reports and in the media exposure of his campaign."
A former educator who started his career in the Aledo Independent School District and was superintendent of the Weatherford Independent School District for more than a decade, Tison served as Mayor of Weatherford until December 2007, when he resigned to run for the Texas House.
Tison earned both a bachelor of science and a master of public school administration from North Texas State University. He and his wife, Patsy, have three grown children and two granddaughters and are active members of Central Christian Church in Weatherford.
The Republican primary is Tuesday, March 4. Early voting started Tuesday and runs through Friday, February 29.
---
CONTACT:
Joe Tison, 817-475-4275
info@joetison.com