Hello Mystery Readers,
It has been a very busy travel month with the release of the fourth John Santana novel, Bone Shadows. I have been to Fargo, North Dakota, La Crosse, Wisconsin, Des Moines and Cedar Rapids, Iowa in the last few weeks. I have upcoming events scheduled in Madison and Racine, Wisconsin this weekend, St. Cloud and Duluth, MN on November 9&10, and Phoenix and Tucson, Arizona on December 1&2, as well as signings at the Maplewood Barnes & Noble on November 17 and at the Apple Valley Barnes & Noble on November 24.

I will be at the Dock Cafe in Stillwater, Minnesota for the always fun Totally Criminal Cocktail Hour on Wednesday, November 7 at 4:30. The event is sponsored by Valley Booksellers. Come and enjoy the appetizers, drinks, and discussion of Bone Shadows.
Thanks so much to all of you who've come out
for the tour events. Please check the Events page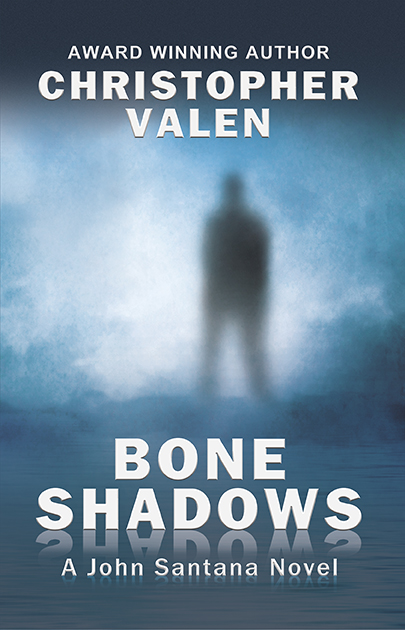 on my website for more information regarding upcoming signings. Just click on the Bone Shadows cover and you'll be directed to my website.
I've added more pictures of many of the places Santana visits in the novels in my photo gallery, including some of those described in Bone Shadows.
In my August newsletter I mentioned that I would be running a contest in which one of the characters in the next novel would be named after one of my readers. In order to have a chance to win you'll need to correctly answer the following five questions.
What was the name of Jeff Tate's dog?
What type of car did Monica Vail drive?
What was the relationship between Montrell Grissom and Devante Carter?
What was Greg Ward's job in the Air Force?
What was the problem with Hank Rafferty's Walther PPK?
Send your responses to my email address at cjvalen@comcast.net by January 31, 2013. I'll draw the winner from those who have submitted the correct answers.
Wishing you all a Happy Thanksgiving and great reading!

Sincerely,
Christopher