Greetings Mystery Readers,

I hope you are having a wonderful summer. We have been busy raising Gypsy, or golden retriever puppy. She was seven weeks old when we brought her home four months ago. She recently completed her puppy kindergarten class. Check out the photos and video on my Facebook page. Just hope she never has to save my life as Gypsy saves Santana in the novels.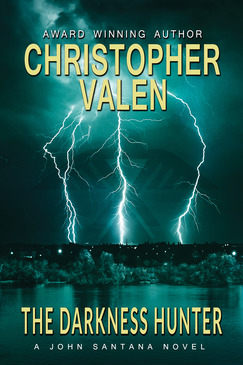 Fall is fast approaching and with it comes the release of the sixth John Santana novel entitled The Darkness Hunter. The official release date is September 1. The book launch party and signing is scheduled for Saturday, September 12 from noon to two at the great Once Upon A Crime bookstore in Minneapolis.
From six to nine that evening I will be signing copies of my books at the Lowell Inn banquet center to celebrate Valley Booksellers twenty-fifth anniversary. There will be appetizers, champagne, a cash bar, and an opportunity to meet other local authors and get signed copies of their books as well.
For those of you in the Hudson, Wisconsin area, Chuck Logan, Steve Thayer, and I will be reading and discussing our novels and signing copies at Dick's Bar and Grill on Wednesday, August 19 from 7:00-9:00 p.m. as part of the Explore Noir Event sponsored by the Hudson area library.
Check the EVENTS page on my website at
www.christophervalen.com
for scheduled signings in your area. The page is updated regularly as new events are added.
In a change of pace, I recently released a literary e-book entitled All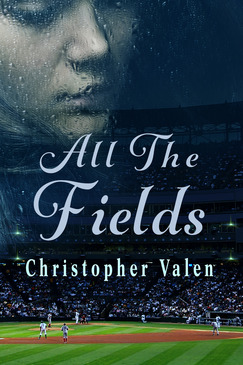 The Fields. Set in Virginia and Minnesota, the novel tells the story of Michael Collins, a professional baseball player who, out of love for a beautiful but tormented woman, makes a decision that shatters his relationship with his father and forever changes the course of his life. It is a story of one young man's struggle to find his place in the world and, by unlocking the past, to overcome betrayal and the darkest of personal demons.
On Sunday, August 8, All The Fields will be on sale for ninety-nine cents. You can download the e-book on any computer, i-pad, or phone. Click on the cover to go to Amazon.
Have a great rest of the summer! Hope to see you soon.

Sincerely,

Christopher