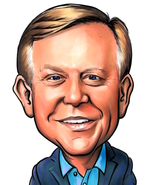 Michael Gass, Business Development Consultant | Speaker | Author of Fuel Lines


---



Online New Business Training Course





This online and on demand course will provide you with:
PRACTICAL SOLUTIONS that makes new business easier.

​INNOVATIVE INSIGHTS on the new drivers of new business.

WALK AWAY with fresh ideas and resources for new business.
To learn more and receive a Fuel Lines'



Only $99 for Fuel Lines' Readers
---

For those in need of assistance beyond the FREE stuff, I have created "Pick My Brain" as an addition to my consulting services for 2016.

How it works: We create an agenda and set-up a time for you to discuss your new business challenges. I provide my knowledge and experience to offer my assessment and advice for a fee of $250 for a one hour session.

"Grateful for Michael Gass who is the worlds' best blogging strategy expert. Michael solved a complex issue in under 15 min. I could have spent far more time getting to a weaker solution!" - Jeff Fromm, SVP, the Barkley Agency, Kansas City, MO

To get the ball rolling: Simply email me your request. I will follow up, usually within a day, to set a day/time and create an agenda for a phone or video conference. A few days prior to this event, you will receive an invoice via PayPal to make payment.

My email address: michael@michaelgass.com

Additional consulting services include:
New Business Assessment

Plan Development and Implementation

Positioning and Differentiation

Pitch and Presentation Training

Social Media, Inbound and Content Marketing Strategies

Agency New Business Retreat

Personalized Training for Those Charged with Business Development
Along with consulting services, I keynote events and conduct training for agency groups such as the 4A's, AAF, DMA, ICA - Candada, Mirren New Business, PRSA, TAAN, the Magnet Global Network, thenetworkone and Worldwide Partners.
Read more about me


---



An essential component to your agency's new business program is a prospective client data base.
In my opinion one of the most accurate online database of marketing and advertising decision makers is Winmo. I highly recommend them.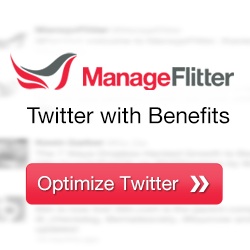 Popular Articles:
Top 10 Agency New Business Articles of 2016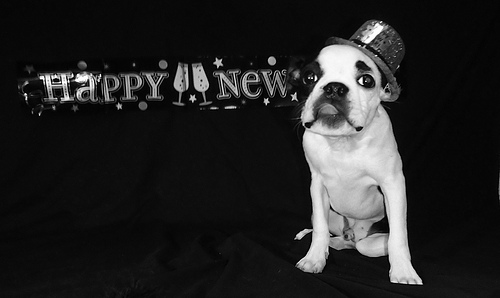 Take a look at our most popular articles of the year.

Which topics were the most popular with our readers in 2016?

Every year we publish a list of most read articles on Fuel Lines that received the most page views. Some of them were written this past year. Some in previous years (oldies, but apparently goodies – at least according to our readers).

Here's the "Top Ten" list of the most-read articles:

1. A Perfect Platform for Ad Agency New Business

How a personal blog can provide small to midsize agency owners with a perfect platform to create positioning of expertise and appeal to a very specific target audience. It's like a fishing expedition. You fish for a specific fish with a particular bait, you fish away from the boat (the agency's website) so you don't scare off the fish. Read more

2. Social Proof: Use Client Testimonials for Ad Agency New Business

Third-party validation is a powerful tool for new business. Testimonials help to eliminate skepticism, provide credibility and trust. if done correctly, it's one of the easiest and most effective ways of creating appeal with potential clients.

Here are some tips for creating and using testimonials: Read more
3. How to Craft an Agency PR Plan That Drives New Business

A PR plan that compliments your agency's new business initiatives will serve as a road map to guide you in reaching your destination. Going through the discipline of developing a written plan will pay great dividends in terms of helping you manage your time, resources and activities in the most effective way possible.

Here are three recommended planning steps to help you maximize PR for new business: Read more

4. Personal Brand Development Benefits Ad Agency New Business

Growing your personal brand can greatly boost your agency's new business opportunities.

It makes sense for the principal to be the face of the agency. Not only are they the least likely to leave, but usually small to midsize agencies are built upon the vision, values and the type of culture that best suites their owners. And, agency owners are critical to new business.
There are many situations where your personal brand is as essential, or even more so, than your agency's brand.

Take a look at personal branding from a prospective client's perspective: Read more

5. Why are ad agency new business executives performing so badly?

Rainmakers who were good at new business in the past are struggling today.

According to a recent Agency-Marketer Business Report from RSW/US, the tenure of a new business director is 2 years or less. Only 26% of new business directors were viewed as successful.

Why? Read more

6. The Anatomy of Content Marketing for Ad Agency New Business

A SMALL agency won BIG business through a strategic content marketing strategy.

Despite their tradition with print-based content marketing, advertising agencies are struggling to understand and convert their content-marketing efforts into actual new business success. Why? Most are doing it wrong.

The core of your content strategy should be to consistently deliver beneficial information to prospective clients. Read more

7. How to Build a Powerful Presentation Deck for Ad Agency New Business

Give your presentations LIFE rather than SUCKING THE LIFE out of your audience.

Delivering a speech that moves people to action STARTS with the presentation deck.

PowerPoint and Keynote slides have the ability to empower your presentation or kill it. I've seen hundreds of agency presentations decks. Could somebody please tell me why great CREATIVE PEOPLE become so BORING when creating a presentation? Read more

8. CEOs who are social will be the next new thing

Within just the next three to five years, social media is anticipated to rise from the least likely method for CEOs to connect with their audiences to the second highest method, just behind face-to-face interactions. Read more

9. Audience Development Comes Before Business Development

Building an engaged online community should now be a core responsibility of business development.

Agencies must understand there should be a significant shift in our thinking and embrace audience building as an important initiative. Audience development is now a function that should come before business development. Read more

10. A New Approach is NOW Needed for Ad Agency New Business

Business development has undergone a major change.

It's now more important to be found than to chase new business. Interruptive type tactics such as cold calls, email blasts and direct mail have become ineffective and inefficient.

Instead of being the hunter, you need to learn how to become the prey. Read more

---

Establish An Inbound New Business Program in 30 days
New business has been a problem historically for agencies. It's made worse with the paradigm shift in business development.
The primary battle for new business has moved online. Interruptive type tactics such as cold calling are ineffective. It's now more important to be FOUND than to CHASE new business.
It Begins with a New Business Workshop
This one-day workshop is designed to help agencies "jump-start" an inbound new business program.
Onsite Training: The training is done at your agency and the cost is less expensive than sending your team to a seminar or conference.It is key in getting everyone on the "same page" and moving the program forward in a timely manner.
Agency Benefits:

​
​

An easier way to create an appealing and differentiated positioning of expertise for your agency.

​Community development comes before business development. Quick steps to build a targeted online community of prospects and create appeal beyond your local market.

Best practices to engage your prospective client audience through content marketing and social media.

Eliminate the prospective client "dating process" and win new business without pitching.

Specific steps that will convert readers and followers into new business opportunities.

Time management resources that provide the best return on your time investment.

Establish better new business metrics to improve your program.

An integrated inbound marketing program for new business program that works.
I have worked one-on-one with 200 + agency principals to refine a process that will accelerate your agency's positioning, inbound lead generation, network and referral business through inbound, content and social media marketing.





Email me for an overview of my program:

michael@michaelgass.com

or call (205) 370-7750 to discuss.