Summertime, summertime, sum sum summertime!
Flowers & vegetables are being planted. Patio furniture is set up & pools are opening. The A/C has been blasting. We've definitely had some summer type weather. Maybe Mother Nature felt badly about that ice storm in April & decided to turn up the heat?
Orchard news:

Bloom was quite heavy in most varieties this spring. The bees had some great weather to get the pollination job done. The fear of frost is gone. Now it's "wait & see" what grows. Stay tuned!
Winery News:

Fred is "taking the show on the road" to the Pickering Farmers Market! If you're in the area on Tuesdays 8:30 to 2, stop in for a chat, sample & purchase. This will be real handy for our Pickering/Ajax customers!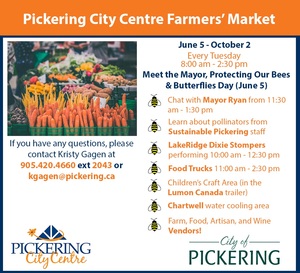 This reminds me of a personal story that you might find amusing or not. Many years ago, Fred went to a Farmers Market to sell apples. He would tease our daughters that he was going "to market, to market to buy a fat pig". They would scream "no daddy" & run away. Yet another odd nursery rhyme. Fyi, one of the girls is vegan now.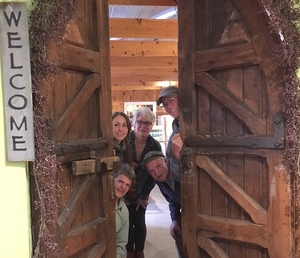 "Step Inside" Tour - June 9th & 10th
10 - 4 p.m. Ever wonder what happens behind the scenes? We'll show you how it works! 5 stops along A Country Path with unique stories to tell. Learn something new about something old! Here's more info.

Paint Day with Janet Lange
Sunday, June 17 from 1 to 3:30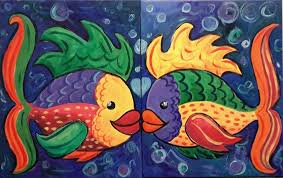 Enjoy an fun afternoon of "Paint, Sip and Savour" with your partner, friend, family member... Hosted by Archibald's & guided by local artist Janet Lange. $45 + tax includes a 2 1/2 hour paint session, all materials, wine sampling & nibblies. To register & pay, contact Janet Lange at:
janet@janetlange.ca

Any suggestions for us?

Got an idea for a wine or an event? Let us know. We appreciate your ideas & support!
Fred & Sandy