It's time to wrap up!
Still working on your list? We'll be here until Christmas Eve, 4 p.m. to help. From wines & ciders for your entertaining needs to great one of a kind baskets for gift giving, we've got something for every taste & budget. And don't forget about New Years! December 24th is your last chance to stock up. We will be closed until March 8th & on-line shopping will not be available.
Fresh Cider anyone?

Whether enjoyed warm, cold or with a splash of rum, fresh pressed cider is a holiday tradition for many. Fred has pressed for the very last time this year. Come get some while quantities last!
A few Cocktail ideas!
Although ciders are great on their own, you might want to try "mixing it up" for the Holiday Season. Our Hard Cider - or Hard Core for those who like dry - make great Mimosas. For ginger fans, we suggest either a Moscow Mule (Vodka) or a Dark 'n Stormy (Rum) made with our Hard Ginger Cider. Cheers!
A final note...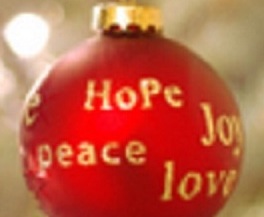 May peace, love, hope and joy be yours at Christmas and always. Warmest wishes from our family to yours! Fred & Sandy
Archibald Orchards & Estate Winery Ltd.
6275 Liberty Street North, Bowmanville, ON L1C 3K6
(905)263-2396 Email: archibalds@idirect.com
Hours: We're open daily from 10 - 5 until Christmas Eve - 4
CLOSED JANUARY & FEBRUARY. RE-OPENING MARCH 8TH