Thanks for helping us celebrate!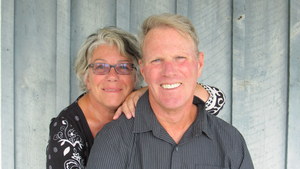 Thanks for all the kind words, well wishes, flowers... We are truly blessed with such wonderful family, friends, staff, customers & community partners. Fred & Sandy

Festivities were moved inside on Sunday due to the threat of a storm. However, it was cozy! Cale Crowe did a great job entertaining us & we didn't run out of food. That's always top priority, whether you are Mennonite background or not!

Speaking of food, in addition to our own products, we showcased some wonderful local businesses: Krumb's Breadery - tarts; Lakeview burgers - bacon wrapped poutine; Links' - cucumbers; Kings Court Catering - Beet & Red Pepper Hummus; 3Beez.buzz - honey for the Upside down apple honey cake; Tyrone Mills - cider donut bites; Watson Farms - strawberries. What a foodie heaven we live in here in Clarington!

Next celebration... Canada 150!
There are so many celebrations marking Canadian Confederation. Wherever you go... whatever you do, we hope that you celebrate with some fine Archibald Wine and/or Cider.
Archibald's Canada 150 Sale:
$150 for a Case of Black (that's only $12.50/bottle!)
150 dimes off a Case of Hard Cider (that = $10.70/bottle)
150 cents off Sparkling Non-Alcholic Apple Cider when you buy 4 (that = $6/bottle)
Sale ends July 31st. Happy Canada 150th!
Celebrating a good growing season!
Things look good in the orchard for the most part. These crazy thunderstorms that keep rolling through always carry the threat of hail. But so far, so good! I will post a more recent picture of the trees in our next newsletter. In the meantime...
Here's an infrared picture of our orchard taken during the Honey Bee Orchard Blossom Walk this spring. It's courtesy of Tim Kennedy Photography. Amazing!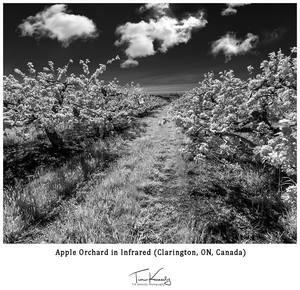 Happy Canada Day everyone!
The Archibald's