Hungry for apples?

So are we! We are looking forward to a great harvest this year. It's been a real guessing game predicting when we will be picking. The extreme heat has delayed maturity. However, we now have a plan & a schedule.

Orchard News - Pick Your Own Apples will start Saturday, September 8th. Silkens will be available. However, we're hoping that Galas will also be ready. Hours will be 9 to 5 in the orchard & 5:30 in the winery.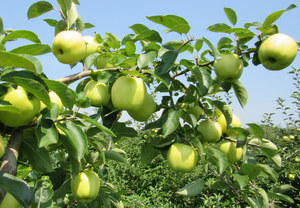 Check
Types of Apples & Availability
for other varieties. But please remember... Mother Nature always has the last word & our list may have to change accordingly!
Winery News - this has been the summer of ciders!
We've sold more cider this summer than ever before. No surprise! The growing interest in cider along with the demand for something light & refreshing during the heat wave, made ciders the perfect choice. There are many new cider making "kids on the block". We've only been making it for 20 years!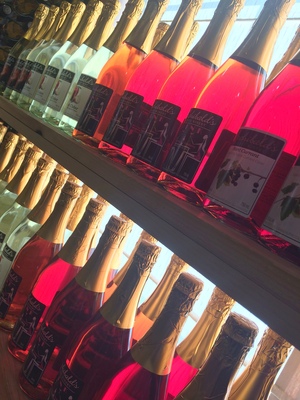 We'll be open Labour Day Weekend!
Got family & friends for the weekend? Come visit us & enjoy Complimentary Wine Tasting. Fred & I will both be at the bar & happy to host.
A final note...
Thanks for your patience as we've worked through a very challenging growing season. And thanks for taking the time to read this newsletter.
Happy Labour Day Weekend!
Archibald Orchards & Estate Winery Ltd.
6275 Liberty Street North, Bowmanville, ON L1C 3K6
(905)263-2396 Email: archibalds@idirect.com
Hours: Friday to Sunday - 10 - 5
AND ALSO SEPTEMBER 3RD - THE HOLIDAY MONDAY