At long last, spring has arrived!
We knew that it would come. It always does. And with it come the longer days. It's so energizing to see & feel more sunlight! A little more warmth would be nice though. Just sayin'!
Spring in the orchard?
Not quite yet but that's a good thing. It's definitely going to be a late spring, judging by the frost still in the ground. Less chance of frost on the blossoms, we're thinking. Fred's been enjoying this bright cool weather as he "whittles away" at the trees. Blossom time is his deadline to get the pruning done!
Speaking of blossom...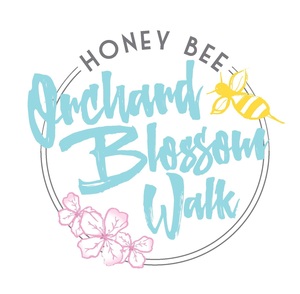 We're busy planning our annual Honey Bee Orchard Blossom Walk. Mark Saturday, May 19th on your calendar. This is your chance to come out to the orchard during blossom and take a walk with Fred the apple farmer. You'll hear all about why bees are so important to have in the orchard during blossom. Be sure to bring your cameras!

After your tour, be sure to talk with our "visiting friends"! Local beekeepers will have their demonstration beehive here. See if you can spot the Queen! You can also pick up some of their honey & beeswax products. Love their Ginger Creamed Honey!
Rosemary Jenkins will also be here displaying and selling her beautiful pottery. Conversation pieces that are also practical. Last... the children's play area will be open & refreshments will be available to buy.
Spring in the Winery?
Fred & I have been "springing to action", bottling ciders. It's a bit of a challenge but we are getting through it. Here's a video of Fred in action.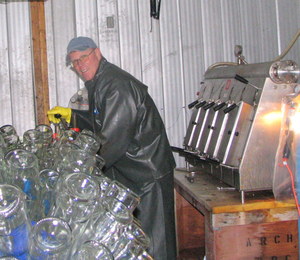 BIG NEWS!!! We just bottled Hard Ginger Cider today. It will be available starting Good Friday. Come taste!

What's on your menu for Easter?

I've been asking customers & getting the traditional responses - ham, lamb & spam. Ok, not spam but Chicken just doesn't rhyme. Some non-traditional meals include Salmon, Pork, Burgers... No matter the meal, the important thing is sharing time with family & friends on this very special Holiday. Whatever you're serving, "we have a wine for that"! And don't forget the Sparkling Non-alcohol Cider for the kids & non-drinkers.

Easter Weekend Hours: Friday to Monday from 10 - 5.
Happy Easter everyone!