Photography Exhibit - On Display Through June 30

Presented in partnership by VSA Vermont and Champlain Community Services.

"Frame, Focus, Click" is a collection of images captured by participants in VSA Vermont's Digital Photography Course taught by Alexandra Turner in the Spring of 2017. These images represent a snapshot of the world, as each artist sees it. During the course, students worked on framing, angles, zoom, and composition as they have focused on portraits, architectural, and personal photographic projects.

On Display at Fletcher Free Library
June 1 - 30, 2017
Fletcher Room (2nd Floor)
235 College Street, Burlington VT

For more information, contact:
Heidi Swevens, Volunteer Coordinator & Program Manager
heidi@vsavt.org
802-238-5170
---
Support VSA VT on Vermont Gives Day June 7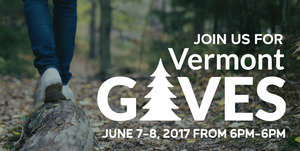 Wedensday, June 7 is VT Gives Day - a time to join people across the state in supporting local nonprofits!

We hope you will donate to VSA Vermont and help us further our mission to use the magic of the arts engage the capabilities and enhance the confidence of children and adults with disabilities. It's easy – just follow the link and clink the "donate" button!

https://www.vermontgives.org/organizations/vsa-vermont
---
Make a difference: Become a mentor!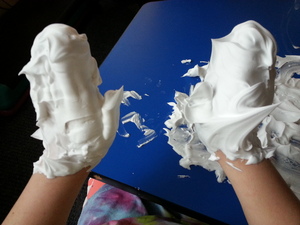 In 2015, we launched a mentoring program, matching adults with disabilities with students with disabilities for arts-based experiences. As our program continues to gain momentum, we're looking for both mentors and mentees to join our program. No experience in the arts is necessary, just interest and curiosity in trying new things.

Mentors are volunteers, age 22+, who identify as having a disability of any kind. We ask for a commitment of an average of one hour per week for at least one full school year. VSA Vermont provides specialized training and ongoing support for all our mentors, including coverage of materials, classes, or other arts expenses.

If you know a high school student who would like to experience the arts with a mentor, please contact us!

To learn more and apply, visit http://www.vsavt.org/arts-education/high-school/
---
Shop and Support VSA VT!

LulaRoe VSA Vermont Fundraiser
---



Help

VSA VT

keep great opportunities coming. Donate online at

PayPal

!
VSA Vermont is a member of the VSA Affiliate Network,
a program of the John F. Kennedy Center for the Performing Arts.

The mission of VSA Vermont is to use the magic of the arts to engage the
capabilities and enhance the confidence of children and adults with disabilities.