Between Winter & Spring
Greetings! I hope this finds you well and, depending on your location, either enjoying the beginning of the end of winter, or the first days of spring.

Here in the foothills of the Sierra Nevada it's been a pretty mild winter so far, at least at my elevation of just under 3000 feet. We've had only one significant snowfall so far this season and most of the time it's just seemed like a very pleasant extended autumn (with no leaves on the trees). I suppose if you live in an area that's really been hit hard with fierce winter weather this year, that might sound pretty good. But I do miss the colder, snowier periods, simply because they present so many interesting opportunities for creative photography.

And, speaking of photography, I have some new workshop, article, and video news to pass along in this issue. Read on...

If you do not want to receive further mailings from Seán Duggan Photographics you may unsubscribe now by scrolling to the bottom of this email and clicking on the unsubscribe link.

---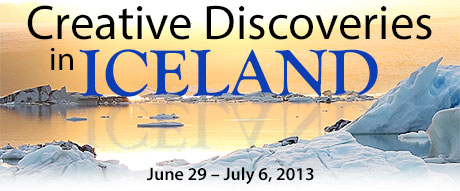 I'm looking forward to returning to Iceland this summer to lead my Creative Discoveries workshop (June 29 - July 6). This will be an immersive photo adventure with a maximum of only 12 participants where the aim is exploring the many magnificent landscapes on this beautiful island and taking your photography and digital processing skills to the next level, as well as having a fantastic time in an amazing place. All in-country travel, meals and lodging are included in the cost (including hotel accommodations the night before and after the workshop).

There's still room, but as we get closer to the date, places are likely to fill up, especially with a cap of just 12 people, so please register soon if you are interested (and please don't hesitate to get in touch with me if you have any questions about this trip!).
I recently finished editing a short video on this workshop that gives a good sense of what it's like to be there and the types of scenery we'll be exploring (on a side note, with the exception of one 6-second clip, the video was edited entirely in Photoshop CS6).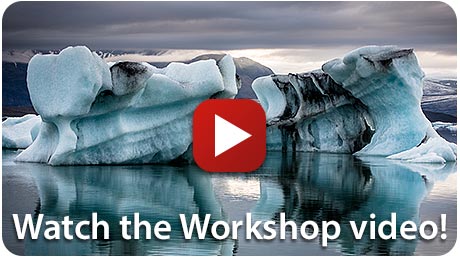 Click here for Iceland Workshop Info
& Registration Details

You can also see a selection of my Iceland images over at my Google+ Photo Album.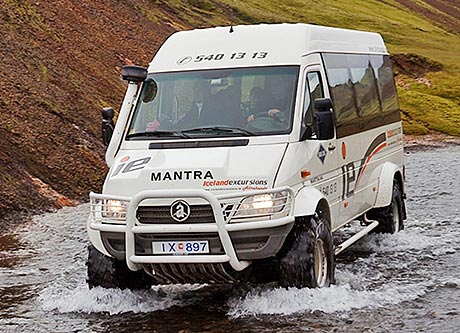 Off road in the interior highlands of Iceland

---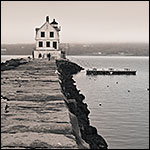 The Creative Digital Darkroom
Maine Media Workshops
August 25 – 31, 2013
My annual workshop at the Maine Media Workshops is scheduled for the end of August. I invite you to join me for
an
inspiring late summer
getaway in New England working on the art and craft of your photography as well as your mastery of digital darkroom technique.
This workshop will combine digital photography with presentation, artistic discovery, and exploring the creative possibilities for improving your photographs using Adobe Lightroom and Adobe Photoshop. You will learn creative enhancements for both the straight photographic image, as well as using the initial photograph as a point of departure for visual transformations that lead to personal images that are interpretive rather than literal. In our photographic explorations, both with our cameras along the many scenic locations along the Maine coast, and with Lightroom and Photoshop, we will search for the extraordinary in the ordinary.
Click here for more details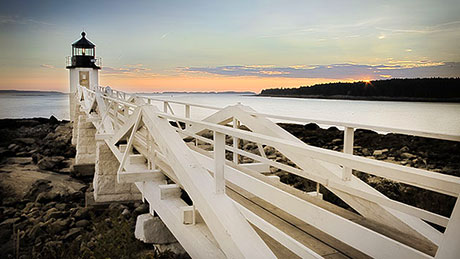 Marshall Point Light, Port Clyde, Maine



---
New Technique Article

I have a new article posted in the Technique section of my web site on Blend Modes for Compositing: Multiply & Screen. This short piece explains the "rules" that govern how these two blend modes work so you can better predict when using them will help blend two layers together. With the right images, you can easily create intricate blends that look as if they would be much harder to pull off!

The image below is a perfect example that only took a few minutes to create. It was actually made entirely on my iPhone using an app that contains many of the same blend modes that are available in Photoshop (a link to more information about that app is in the article).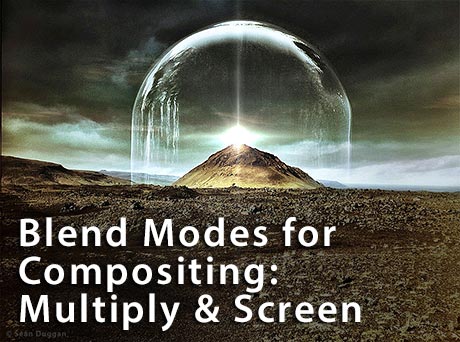 You can also see a sampling of some of the different composite images I've created over in the Postcards from the Imaginarium gallery on my Google+ page.


---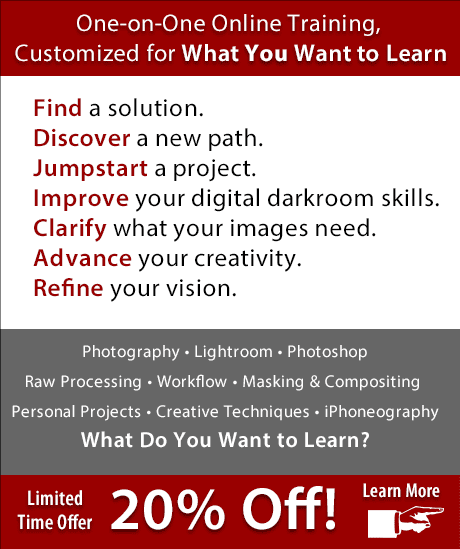 This offer is only good through April 10th, 2013! Follow this link to see all the details.

---
Lightroom Viewfinder:
Two Video Tutorials
The Island of Lost Files
Join me as I pay a visit to the Island of Lost Files to address one of the most common questions I get from new Lightroom users: "Why are some of my files missing in Lightroom, and how do I get them back?" In this video I explain the reasons why Lightroom sometimes loses track of images, as well as show you how to track down those missing files (even if you have no idea where they are). I also make some organizational and workflow recommendations that will help prevent files from getting lost in the future.

Click the image below, or here's the link...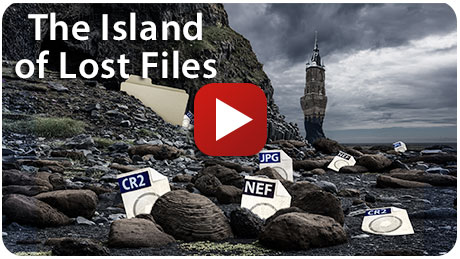 The Lightroom-Photoshop Connection
This video explains the under-the-hood settings and options involved in "round-tripping" raw files from Lightroom to Photoshop, back to Lightroom, and then back into Photoshop. Emphasis is placed on ensuring that you are bringing the best quality image data into Photoshop from Lightroom, and also that any Photoshop layers you may have added are preserved by Lightroom for future trips into Photoshop. In the shorter Part 2 of this episode (not yet posted but available soon), some minor differences in a JPEG workflow will be explored.
Click the image below, or here's the link...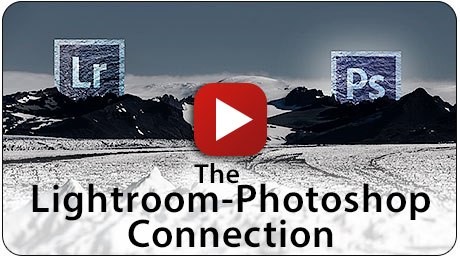 ---
In-Person One-on-One Training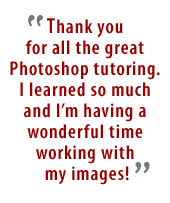 If a regular workshop does not fit your schedule or you wish to have a more focused learning experience tailored to your individual needs, I am available for one-on-one training and private consulting.

I live in northern California in the gold country of the Sierra foothills, so the greater San Francisco Bay Area, Sacramento valley, and the nearby foothills regions are in my regular orbit. Travel to other locations can be also arranged. Please contact me if you would like to set up a one-on-one session at your location. More Info.
---

If you have any requests or ideas for tips or tutorial subjects you'd like to see covered in future issues, please feel free to send me an email at newsletter@seanduggan.com.
Sincerely,
Seán Duggan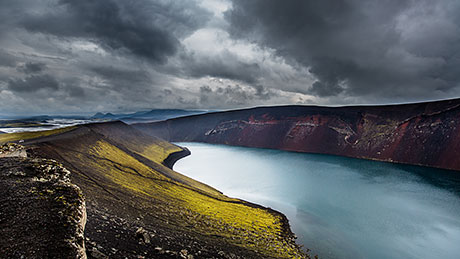 Volcanic caldera in the highlands of Iceland
---
In This Issue
Web Site Links
My Books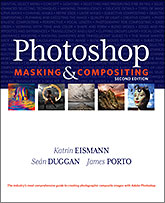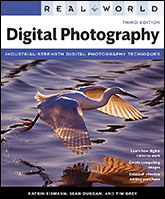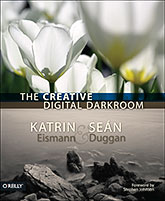 ---
Follow Me Online

---
Photoshop Quick Tip
Dynamic Brush Resizing
For any tool that uses a brush-type of interface (this includes the Brush tool, Clone Stamp, Healing Brush, Spot Healing Brush, Quick Selection Tool, Eraser, Blur, Sharpen, Smudge, Dodge, Burn, etc) press Control-Option (Mac) or Right Click-Alt (PC) to display visual feedback on the size and hardness of a brush. While pressing the keyboard shortcuts mentioned, click and drag horizontally to adjust the size of the brush (dragging right makes it bigger, left makes it smaller).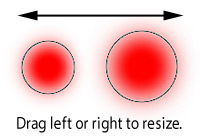 Using those shortcuts and dragging vertically will adjust the hardness of the brush. Drag up to set a softer brush and down to set a harder brush edge.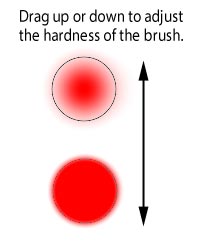 ---
Lightroom Quick Tip
Quickly Reset Sliders

Double-click on any slider to reset it to the default position/value.





Double-click on the name for a group of sliders (i.e., Tone, Presence, Region, etc) to reset all of the sliders in that section of the panel to the default position/value.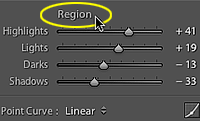 You can also Option-click (Mac) or Alt-click (PC) to reset an entire group of sliders.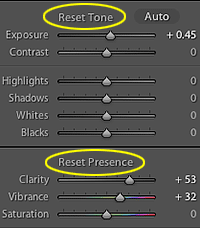 ---