From Our Blog
by Debra Chasnoff, President and Senior Producer
Straightlaced Goes to the Head of the Class
GSA Network's Study Proves Inclusive Curriculum Makes Schools Safer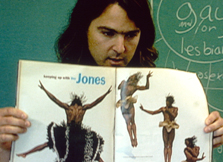 Many years ago when Helen Cohen and I were producing
It's Elementary—Talking About Gay Issues in School
, we came up with a list of all the reasons why it is important for educators to find age-appropriate ways to incorporate respectful discussion of lesbian, gay, bisexual, and transgender people into K-12 curricula. We knew it was critical to help those young people who were in the process of coming out or who would some day. It was important for all the children who have LGBT family members to feel like they were included in the school community. It was essential knowledge that today's students need to function well in our diverse society. But the bottom line, number one reason was that talking about gay issues and people in school is absolutely essential is creating a safe learning environment.
Now, there is a study that proves that reasoning is true.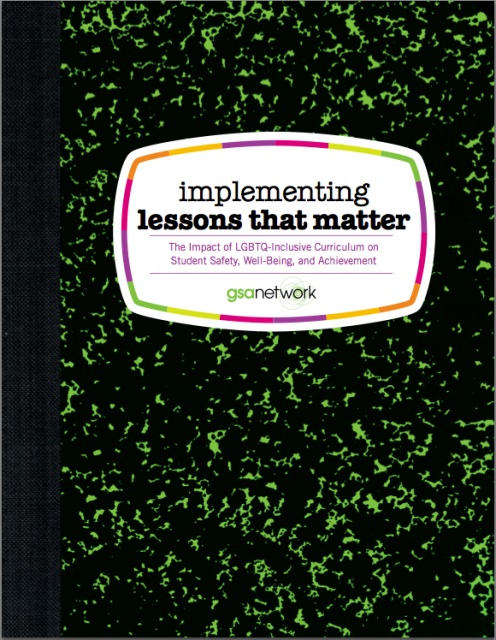 The report, "
Implementing Lessons That Matter: The Impact of LGBTQ-Inclusive Curriculum on Student Safety, Well-Being, and Achievement
," is distributed by one of GroundSpark's longtime partners, the Gay Straight Alliance Network.
"The report clearly shows that LGBTQ-inclusive lessons increase school safety," says Stephen T. Russell, an author of the report and University of Arizona Professor. "At a time when there is more concern than ever about LGBTQ bullying and safety in schools, this research confirms that students need to see themselves reflected in lessons. When they do, they feel safer and more connected at school – and the school climate is healthier for everyone."
The research primarily took place in California after the passage of the FAIR Education Act, which updated state education guidelines to end the exclusion of LGBT people and people with disabilities from social studies and history classes. Despite the many obstacles teachers still face in being able to successfully implement this kind of curricula, the results were impressive.
Read more on our blog >>