2018: special year at Brixton Windmill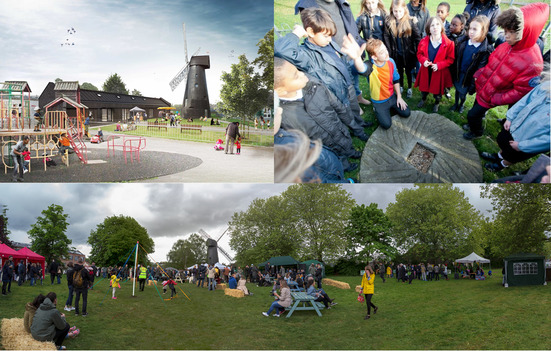 2018 is going to be a very special year for the Friends of Windmill Gardens (FoWG). This is the year that Lambeth Council is building a new education centre at Brixton Windmill.
It will be a great building thanks to the pro-bono work by Brixton-based architects Squire and Partners. The council will be appointing builders within the next month and construction work should start soon after. We expect the education building to be handed over to FoWG to manage before the end of the year.
Over the next 10 months FoWG members and volunteers will be working hard to strengthen our organisation so that our charity is equipped sign a long-term lease and community service agreement with the council.
The new centre has two key functions. It will enable FoWG to offer an improved windmill education programme for local schools (see below). It will also be a great new resource for our local community. Not only will we have a dedicated visitor centre for everyone visiting Brixton Windmill and a building from which FoWG can continue to organise a lively programme of community events in Windmill Gardens, but it will be a building that the local community can hire.
So watch this space.
Over the next months we will be asking for your support and money so that we can fully furnish and equip the new building. We will offer training to all our volunteers so that we able to successfully manage the new building and once the construction work ends we will be working with Lambeth Council to improve Windmill Gardens. It is going to be a very busy and exciting 2018.
If you would like to join FoWG or volunteer at our new education centre, sign up here.
---
As a thank you for all the great support you have given us over the past year we are holding a party on Thursday 25 January, 7-10pm.
The venue is the Vida Walsh Centre, 2b Saltoun Road, SW2 1EP (in central Brixton opposite the Black Cultural Archives on the south side of Windrush Square).
There is no charge for this event, but if you can bring a dish or other contribution towards the food it will help. (It's Burns Night, so haggis-lovers may want to bring their own supplies to share!) FoWG will supply nibbles and drinks.
We look forward to seeing you there!
---
Guide training in February and March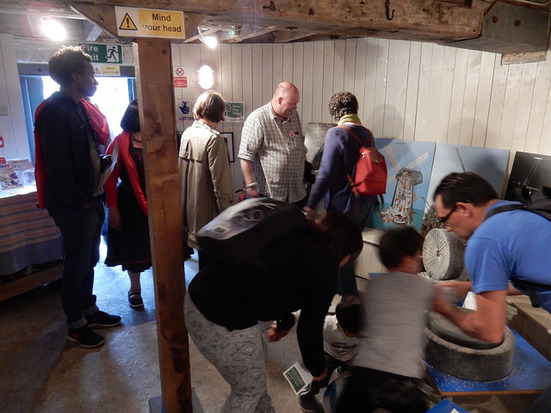 We are holding two training days at the Windmill for anyone who would like to be a tour guide or a steward on our monthly open weekends at Brixton Windmill in 2018.
The training will take place on the mornings of 11 and 17 February and 18 and 24 March. This training is ideal for new guides and stewards or for anyone who wants a general introduction to volunteering at the Windmill – also useful for any guides who would like a refresher course.
For more information about what the training covers, see our website. Email info@brixtonwindmill.org.uk and put "Guide Training" in the subject line to book a place.
---
New management plan for Windmill Gardens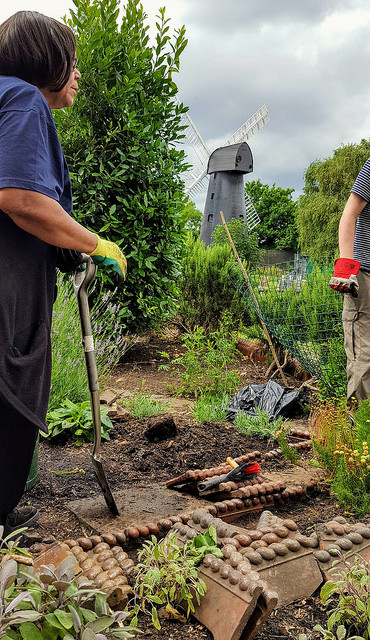 Lambeth Landscapes (LL), the council's in-house parks department, have been in discussion with FoWG about their annual management plan for Windmill Gardens, which also includes proposals for future developments in the park. This is a working document that lists the maintenance that LL will carry out in the park.
We would like your comments on this document. In this period of austerity future improvements rely heavily on the support of FoWG volunteers, so any ideas you have for improvements in the park are important.
The annual management plan, which you can read on our website, will be updated early in the next financial year. Email your comments to info@brixtonwindmill.org.uk and put "Park" in the subject line.
We have an active Friends' park sub-group and organise gardening workshops in the park, so do let us know if you would like to join.
---
Planting heritage wheat in Ruskin Park

The Friends of Ruskin Park will be growing heritage wheat again this year. Over the past two years and in collaboration with Brockwell Bake and members of FoWG's park group, wheat has been successfully planted and harvested in Ruskin Park.
This year planting will take place in the second week of February and we are calling on our FoWG volunteers to help, particularly members of the Park and Milling sub-groups. We would like to be milling wheat harvested in Ruskin Park at Brixton Windmill next September.
If you are interested in helping with this project email info@brixtonwindmill.org.uk and put "Wheat" in the subject line.
---
News in brief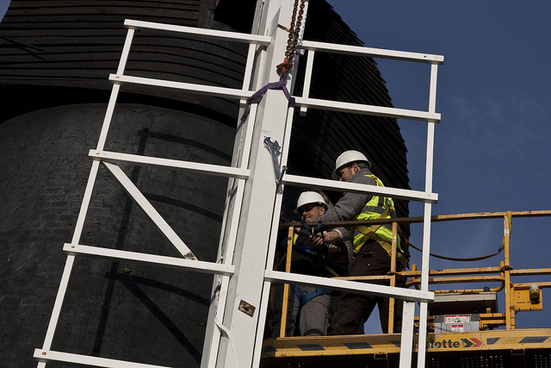 Windmill sails You will soon see Brixton Windmill without its sails. Lambeth Council is commissioning some essential repair work at the windmill. This work includes removing the sails and taking them to the millwright's workshop to be thoroughly checked, repaired and painted. There will also be some work on the brick tower to resolve the ongoing problem of damp which, if left untreated, will harm the building's structure. We are pleased that Lambeth Council, which owns the Grade II* windmill, are commissioning this important work.

Schools workshops Since November, Megan Dowsett has been working with FoWG's education sub-group to rewrite the Brixton Windmill education programme. Over the next two Mondays she is piloting four different workshops with class groups from local primary schools. If you are interested in helping with the delivery of our education workshops and would like to observe these sessions or if you would like to join FoWG's education sub-group, email info@brixtonwindmill.org.uk and put "Education" in the subject line and we will get back to you with details.

Brixton Windmill on the BBC On the first weekend of January a team from the BBC's Inside Out London local news programme spent a day in Brixton filming our millers in action at the windmill. They also visited the Old Post Office Bakery to film them baking their popular windmill loaf that they produce using our stoneground Brixton flour. The programme should be aired later this month, so keep checking FoWG's Facebook page and/or Twitter feed where we will alert you of the day and time. Not to be missed!
Tai chi classes Tai chi continues on Saturday mornings. We ask participants to donate £3 (waged) or £1 (unwaged) for each session so that we can continue to pay our tutors Nigel and Anna.
---
| | | | | |
| --- | --- | --- | --- | --- |
| | Windmill flour stockists | | Can you help? | |
Our stone ground wholemeal flour, made from local organically sourced wheat, can be bought during Windmill open days.

Other local stockists include:

Brixton Cornercopia, 65 Brixton Village, London SW9 8PS


Brixton Pound cafe, 77 Atlantic Rd, London SW9 8PU


Brixton Wholefoods, 59 Atlantic Road, London, SW9 8PU


Dugard & Daughters, Arch 286, Milkwood Road, London SE24 0EZ





All the tours of Brixton Windmill and other activities are run by our team of fantastic volunteers - why not join us?




Whether it's milling, guiding, baking, gardening, event organising, selling merchandise, setting up gazebos or making tea, there's always a wide range of tasks available, if you can spare a couple of hours a month.




And if you want to get more involved, you can join one of our sub-groups covering communications, events, education, milling, the park, or fundraising - it would be great to have you on board!




Email info@brixtonwindmill.org.uk for more information.





24 Prague Place | London SW2 5ED
Phone: 07587 170029
info@brixtonwindmill.org.uk