Brixton Windmill reopens for tours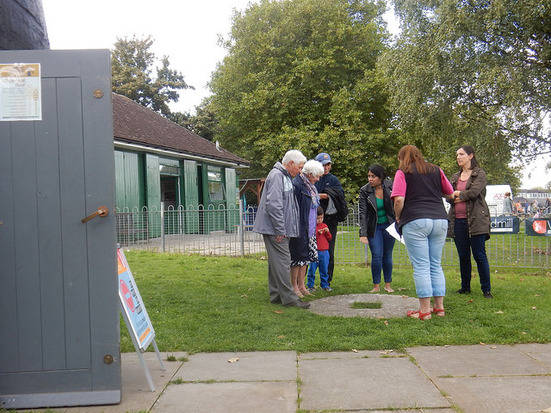 Brixton Windmill reopens for public visits this weekend 14-15 April and every second weekend of the month after that until October. The dates for tours are on our website, along with guided walks and special events such as the Beer & Bread Festival (see below).
Tickets for full tours that go to the top of the windmill must be booked online - tickets are available one month in advance. If full tours are booked up you can go on a short tour of the outside and up to the first floor without booking - just turn up on the day between 2pm and 4.30pm.
We often get last-minute cancellations for tours - we advertise available tickets on Twitter.
---
Beer and Bread Festival on 7 May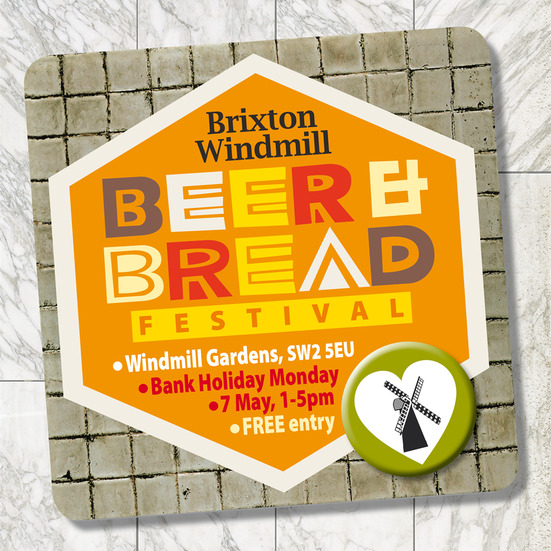 Our successful Beer and Bread Festival returns for a third year on May bank holiday 7 May, 2-5pm, with a greater selection of ales, beers, breads, pastries and cakes from local businesses.
Our event partners at the Brixton Brewery are also joined this year by Canopy Brewery, based in Herne Hill, and the London Beer Lab, who brew in Loughborough Junction.
The Old Post Office Bakery returns and Moji Coker joins us with a wide selection of breads, cakes and pastries, along with F. Mondays café, who will be serving cakes, teas and coffees.
Live entertainment includes performances by the great salsa band Los Domingos, jazz pop fusion trio PD3 and local group BRB The Band. The Tatterjacks Morris Dancers will celebrate May Day in their traditional way, and there will be craft workshops and games of skill for all to enjoy.
Visitors can also meet our team of volunteer millers inside the windmill. who will be busy operating the electric-powered millstones and bagging up freshly milled flour that will be available to buy on the day.
---
Education centre update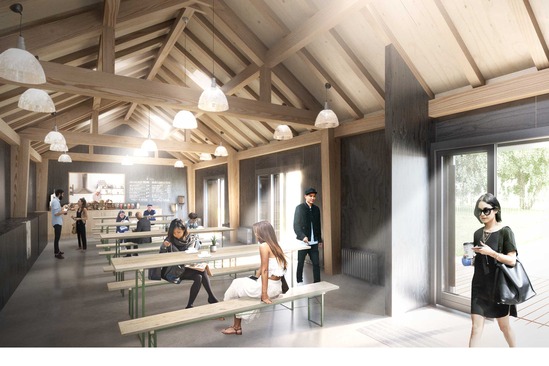 Lambeth Council has appointed Logan Construction (SE) Ltd to build the new education centre in Windmill Gardens. Work is due to start at the end of this month, and the building is due to be complete in December this year. The Friends of Windmill Gardens will then sign a lease and take on management of the centre.
Councillor Sonia Winifred, Cabinet Member for Equalities and Culture, said: "The Friends of Windmill Gardens have worked closely with the council to make this happen and I'm delighted to get the contractor appointed and push it forward. I can't wait to see it open."
Jean Kerrigan, chair, Friends of Windmill Gardens, said: "We are so pleased that Lambeth have made the appointment. The Friends have campaigned over many years to get to this stage.Thanks to pro-bono work by architects Squire and Partners we will have a beautiful building in keeping with the historic Grade II* Brixton Windmill that will be of great benefit to our local community."
Although Lambeth Council is paying for the construction of the building, the money does not cover fitting out the interior. The Friends will be launching a crowdfunding campaign in June to help pay for this - more information coming soon!
---
Little Red Hen Visits Brixton Windmill

For younger visitors we have some books about the Little Red Hen Visiting Brixton Windmill.
This popular folk tale has been given a local setting by illustrator Kaylene Alder
, with the Little Red Hen planting, harvesting and milling wheat and baking bread in Windmill Gardens. Her lazy friends refuse to help until the bread is ready to eat.
It's available to buy at our open days as a full colour A5 picture book (£3.50) or an A4 colouring book (£2.50).
---
Protecting your privacy and data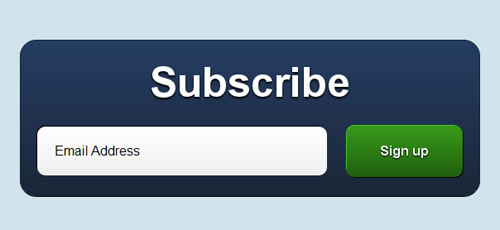 As you may be aware, new regulations are coming in next month to give you greater control over how organisations use your data and ensure they only communicate with you in ways you've approved.
We would like to continue to send you emails about activities at Brixton Windmill, but you will need to sign up again for newsletters. We will be sending out an email with a link you can click to ensure that you receive information on the latest events and activities of the Friends of Windmill Gardens. It's very quick and easy to do, so please look out for it. If you don't opt in you will no longer receive newsletters like this.
---
News in brief
Bat walk on 17 May Our next bat walk, led by Dr Iain Boulton, will be on Thursday 17 May. Meet at the gates of Windmill Gardens at 9pm. Bat detection equipment will be provided - wear comfortable shoes.
Tai chi classes Tai chi continues on Saturday mornings. at 11am We ask participants to donate £3 (waged) or £1 (unwaged) for each session so that we can continue to pay our tutors Nigel and Anna.
---
| | | | | |
| --- | --- | --- | --- | --- |
| | Windmill flour stockists | | Can you help? | |
Our stone ground wholemeal flour, made from local organically sourced wheat, can be bought during Windmill open days.

Other local stockists include:

Brixton Cornercopia, 65 Brixton Village, London SW9 8PS


Brixton Pound cafe, 77 Atlantic Rd, London SW9 8PU


Brixton Wholefoods, 59 Atlantic Road, London, SW9 8PU


Dugard & Daughters, Arch 286, Milkwood Road, London SE24 0EZ





All the tours of Brixton Windmill and other activities are run by our team of fantastic volunteers - why not join us?




Whether it's milling, guiding, baking, gardening, event organising, selling merchandise, setting up gazebos or making tea, there's always a wide range of tasks available, if you can spare a couple of hours a month. You can find out more about volunteering and download a volunteer application form

here

.




And if you want to get more involved, you can join one of our sub-groups covering communications, events, education, milling, the park, or fundraising - it would be great to have you on board!




Email info@brixtonwindmill.org.uk for more information.





24 Prague Place | London SW2 5ED
Phone: 07587 170029
info@brixtonwindmill.org.uk