Celebrate the end of our bicentenary year!

It's been an amazing bicentenary year for Brixton Windmill, with new events like the Beer and Bread Festival alongside old favourites like Harvest Festival, Brixton Windmill flour going on sale for the first time, and a successful bicentenary lecture.
And as we go into 2017, plans are progressing for a new education centre in Windmill Gardens (see below), which should allow us to expand our education programme as well as milling and other activities, helping to safeguard the future of the windmill for another 200 years!
To thank all our volunteers, members, supporters and visitors, we'd like to invite you to an end of year celebration on 5 December at Market House in Brixton. We couldn't have done it without your fantastic efforts - so do come along to eat, drink and be merry!
When: Monday 5 December, 7pm
Where: First floor, Market House, 443 Coldharbour Lane, Brixton SW9 8LN
---
Education centre planning application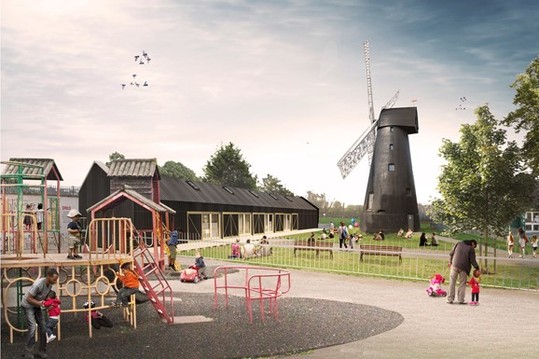 A year ago we started a campaign urging Lambeth Council not to delay its plans for a new education centre in Windmill Gardens (see architect's sketch, above). And now a planning application for the centre has been formally submitted for consideration - a fantastic achievement!
But there's still a long way to go and we still need your help. Please support the application Ref: F16/05991/FUL by leaving your comments online or emailing planning@lambeth.gov.uk.
Closing date for comments is 30th November.
---
Forthcoming events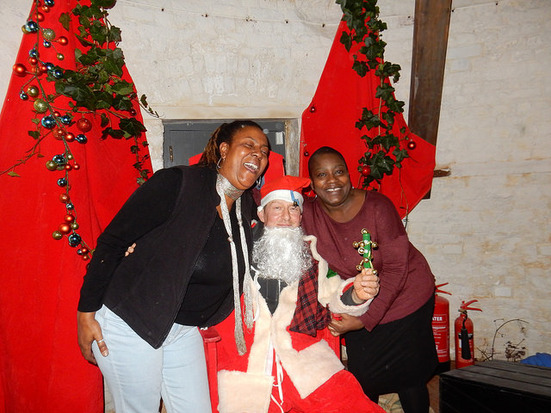 Friday 18 November and Monday 28 November, 10am-4pm: Two more corporate volunteer groups will be working in the park. If you would like to help, just come along - tools, lunch and refreshments provided!
Sunday 4 December, 11am-3pm: The Friends of Brockwell Park Christmas Fair is a perfect opportunity for you to stock up on Brixton Windmill flour and buy windmill themed T-shirts, mugs, tea towels and other Christmas gifts with a great local flavour.
Sunday 11 December, 4pm: The Festive Light Ride is a bike ride with a difference. Starting at the Polygon in Clapham Old Town and wend its way round Clapham Common, finishing at Brixton Windmill, with fireworks, lanterns, music and entertainers en route.
Sunday 18 December, 2-5pm: Santa returns to Brixton Windmill, arriving in his sleigh to greet all the local children. Young 'uns can also have their faces painted, make their own Christmas presents or take part in a DJing workshop with Grooveschool.
Tai chi sessions continue in the park every Saturday, 11am-noon. Donations to tutors welcome.
---
Where to buy Brixton Windmill flour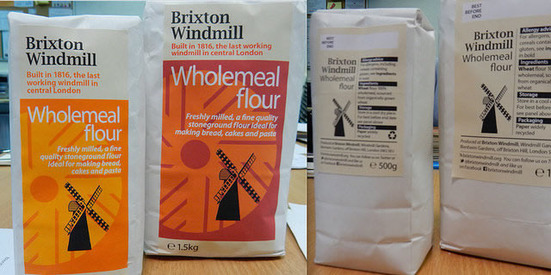 Brixton Windmill may be closed for the winter, but you can still buy your favourite flour from the following local stockists:
If you would like to train to be a miller or help develop sales of our flour come to a meeting at Brixton Windmill 11am on Saturday November 19th to help us plan our production and sales strategy.
---
From banisters to banned weapons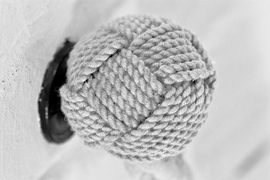 The decorative knots on the rope banisters in Brixton Windmill, known as
monkey's fists
, may look innocuous enough.
---
| | | | | |
| --- | --- | --- | --- | --- |
| | Support the Friends | | Windmill groups | |
With a new education centre planned for 2017, there will be more opportunities than ever to get involved with Brixton Windmill!

Volunteer Whether it's baking cakes for open days, guiding visitors, milling flour, organising events or serving refreshments on open days, you can help.
Become a member You can join online and get 10% off our merchandise.
Corporate membership If you're a local business, you too can show your support by becoming a corporate member.

For more information email info@brixtonwindmill.org.uk










To get involved in any of the groups, email

info@brixtonwindmill.org.uk

.

Communications

- Handles digital communications, exhibitions, website updates,

newsletters, press, merchandising

Events - Organises the annual festival as well as other special events
Sustainability

- Oversees strategy for raising money

Parks

- Works to improve Windmill Gardens through planting bulbs, wheat, herbs and other activities

Millers - Grind wheat and handle pricing and sales strategy for flour





24 Prague Place | London SW2 5ED
Phone: 07587 170029
info@brixtonwindmill.org.uk