Give us your views on the education centre!

As you know, the Friends of Windmill Gardens are currently in discussion with the London Borough of Lambeth about developing a new education centre. This centre would open more widely to all visitors and would offer us the opportunity to reach many more people through our education programmes and bespoke events and to extend our plans for Brixton Windmill flour. You can see the latest update on the feasibility study on our blog.
To help us plan for how we might best meet the needs of our community and to develop our longer term business planning, we need your help! We are asking you to complete a short survey, which should take you no more than a few moments of your time. Please simply click on this link to get started:
http://www.surveymonkey.co.uk/r/Brixton-Windmill-Survey
The closing date for responses to the survey is 10 July.
On our next open days on 9 and 10 July you will also have the chance to see and comment on the proposed design of the new education centre. Architects Squire and Partners have been working with Lambeth Council, the Friends and Windmill Stay and Play on four options for the future education building.
The consultation is your chance to see the preferred design and site for the building. Your opinions are valued and will be considered before the final building design is submitted at the end of the feasibility study.
---
Annual General Meeting on 20 July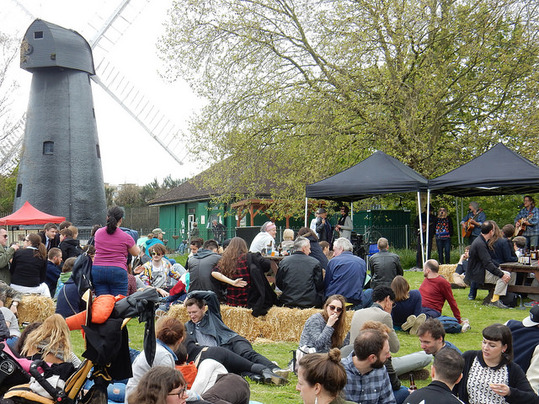 The 2016 Annual General Meeting of the Friends of Windmill Gardens will be held on Wednesday 20 July, 7-9pm, at St Paul's Community Centre, 24 Blenheim Gardens, Brixton SW2 5BZ.
Come along to hear the latest news in what has been a very busy bicentenary year and to elect new members of the Executive Committee.
Any member of the Friends can submit a proposal for consideration or nominate someone to be a member of the Executive Committee. All proposals and nominations must be made in writing to the Secretary by Wednesday 6 July. See our website for more information on how to do this.
---
Friends up for Urban Food Award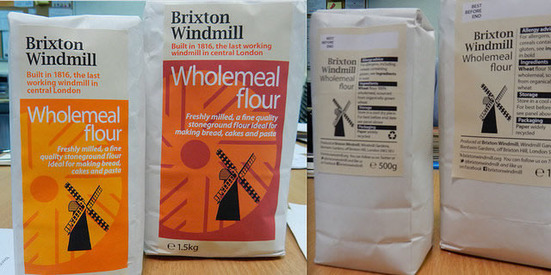 The Friends of Windmill Gardens are up for an
Urban Food Award
, run by the Mayor of London, Borough Market and London Food Link.
We're in the category of Most Inspiring Producer, for "the person or team behind growing/making and selling great food or drink of any sort in London in a way that sets a good food benchmark for others". More info on our blog.
If we win, this will help to publicise the fact that we are now producing and selling Brixton Windmill flour as well as raising the profile of Brixton Windmill.
Everyone who votes stands the chance of winning a pair of invitations to the exclusive Urban Food Awards awards evening at Borough Market on 21 September. So please vote for us as the Most Inspiring Producer before 8 July.
And while you're at it, other Lambeth organisations up for awards are:
Brixton People's Kitchen for Sustainable Street Food
Clarkshaws Brewing Company for Beautiful Brew
Loughborough Farm for London Leaves
Venn Street Market for Roots to Work
Let's make it a clean sweep for Lambeth!
---
Art in the Park on 14 August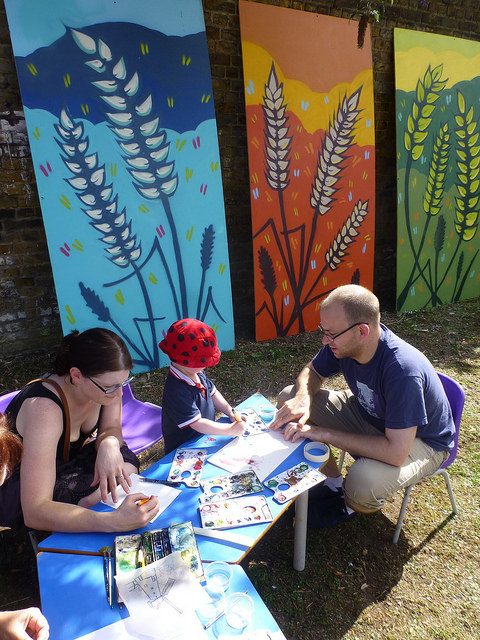 Art in the Park returns to Windmill Gardens for the eighth year on Sunday 14 August.
Workshops for adults, children and families will start from 2pm, offering
the opportunity to develop your creativity, including designing blue plaques, T-shirts and kites as well as mask making, finger painting and badge making.
Or you can just sit quietly and draw the windmill...
All workshops are free and led by welcoming and knowledgeable local artists. More information on our website.
---
Park life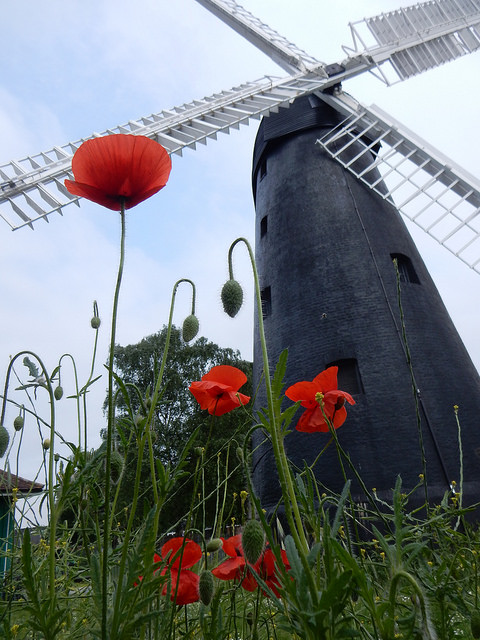 Last year Windmill Gardens gained a prestigious Green Flag Community Award for the first time.
This year the park will be "mystery shopped" at any time during the award year 16 July - 17 June. Our FoWG Parks Group volunteers have been working hard to improve the look of the park. You may have noticed that the wildflower area behind the windmill is looking particularly colourful at the moment.
Early in June we were joined by a team of corporate volunteers who spent a day working hard in the park to replant the flower bed by the gate, paint another section of railings and generally spruce up the park. They also helped Park Group members plant buckwheat beside the windmill after the April Bearded spring wheat failed to germinate and more soft fruit bushes along the park boundaries.
Our next project is to replace the three decrepit wooden planters on the paved area behind the herb bed with brand new ones. These will be filled with low maintenance and drought resistant plants.
If you love gardening and want to volunteer with our active parks group please email info@brixtonwindmill.org.uk and put Parks in the subject line.
---
News in brief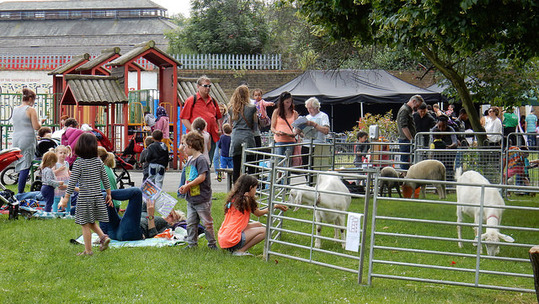 The weather stayed fine for the Brixton Windmill Festival and Parade on 26 June. The parade, including bread windmills, a giant dancing squirrel and a stiltwalker with an enormous spanner, marched up Brixton Hill to Windmill Gardens. Here they joined animals from Brixton City Farm, lots of free workshops and live music and great capoeira performances. Many thanks to all volunteers, particularly Magdalen Rubalcava and the Events Group, and to sponsors Veolia.

What have you made with Brixton Windmill flour? If you're on Twitter, post a photo of what you've made, mention us (@brixtonwindmill) and we'll add your pic to our new gallery! If you're not on Twitter, just email the pic to us info@brixtonwindmill.org.uk

The fourth article in the series

A History of Brixton Windmill in 16 Objects has now been published - the subject is the weathervane.
Tai chi continues every Saturday morning in Windmill Gardens at 11am. These one-hour tutor-led

sessions provide a gentle breathing and stretching routine that is particularly

good for relieving stress and keeping the body supple. Because our latest

application for a grant to support this programme was unsuccessful we now ask

participants to make a small weekly donation towards the cost of the tutor.
---
| | | | | |
| --- | --- | --- | --- | --- |
| | Open days & guided walk | | Windmill groups | |
Our next open days are on 9 and 10 July, 2-5pm. All long tours to the top of the mill are currently booked up, but you can still go on a short tour of the outside and up to the first floor - just turn up 2-4.30pm. Free spaces on long tours due to cancellations are advertised on Twitter @brixtonwindmill.




On 10 July you can also go on a guided walk of Brixton Hill with a Blue Badge guide. The walk starts from the windmill at 1pm and costs £5. More info here.




For more information phone 07587 170029 or email booking@brixtonwindmill.org.uk







To get involved in any of the groups, email

info@brixtonwindmill.org.uk

.

Communications

- Handles digital communications, exhibitions, website updates,

newsletters, press, merchandising

Events - Organises the annual parade and festival as well as other special events
Sustainability

- Oversees strategy for raising money

Parks

- Works to improve Windmill Gardens through planting bulbs, wheat, herbs and other activities





24 Prague Place | London SW2 5ED
Phone: 07587 170029
info@brixtonwindmill.org.uk