In This Issue
► Partnership Brings Vision Screening to Catholic Schools
► Seven Mid-Atlantic Schools Receive Blue Ribbon Honors
► School Choice Advocates Celebrate Victories
► Download Digital Learning Presentations
► Knights of Columbus Sponsor Catholic College Fair
► Office Depot Provides Discounts to Catholic Schools
► AT Conference Offers Affordable Conferencing
► Upcoming Events
► Grant and Competitions
---
Upcoming Events

October 3, 2012
Catholic College Fair
Church of the Holy Spirit
Annandale, VA

October 16, 2012
Building 21st Century Catholic Learning Communities
Catholic University of America,
Washington, DC

January 27-
February 2, 2013
Catholic Schools Week

March 7-9, 2013
Mid-Atlantic Congress
Baltimore, MD

April 17, 2013
Digital Learning Pre-Conference Workshop
Conference Center at the Maritime Institute
Linthicum Heights, MD

April 18, 2013
Digital Learning Conference
Conference Center at the Maritime Institute
Linthicum Heights, MD

---



Thank you to Discovery Education, our newsletter sponsor, for helping us share this important information with you. Discovery Education provides engaging digital resources to schools with the goal of making educators more effective and increasing student achievement. Their products and services include interactive digital textbooks, professional development programs for teachers, and student assessment services.
---
Support the Consortium
Make a donation today. Your donation will help us ensure the continued availability of excellent, affordable, and accessible Catholic schools. Thank you for your generosity.

You also can support the Consortium when you search and shop online!

---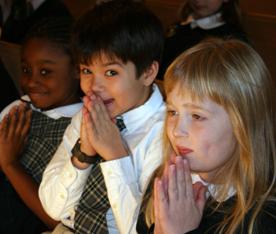 A Student's Prayer
by St. Thomas Aquinas




Come, Holy Spirit, Divine Creator, true source of light and fountain of wisdom!

Pour forth your brilliance upon my dense intellect, dissipate the darkness which covers me, that of sin and of ignorance.

Grant me a penetrating mind to understand, a retentive memory, method and ease in learning, the lucidity to comprehend, and abundant grace in expressing myself.

Guide the beginning of my work, direct its progress, and bring it to successful completion.

This I ask through Jesus Christ, true God and true man, living and reigning with You and the Father, forever and ever.



Amen



www.Catholic.org


---
MACSC Mission
To make Catholic Schools the schools of choice for Catholic children and families, and all who may desire an education rooted in the Catholic Tradition and Gospel values.

Contact Us
Mid-Atlantic Catholic Schools Consortium
10 Francis Street
Annapolis, MD 21401
Phone: 301-908-7812
Fax: 410-269-1790
We welcome your comments and feedback at: midatlanticcsc@gmail.com
Not signed up yet to automatically receive the MACSC Newsletter?
Sign up on our homepage!
http://www.midatlanticcsc.org



Dear Friends of Catholic Education,
Welcome to the 2012-13 school year. We begin this year energized by the commitment of our teachers, administrators, clergy and all who support the mission of Catholic schools. But most of all we are inspired and motivated by the excitement of our students as they returned to their classrooms, eager to start a new year, rekindle and make friendships, and continue their journey of faith and academic preparation.

His Holiness Pope Benedict XVI has called each of us to join in the Year of Faith and in his Apostolic Letter, Porta Fidei, we are called to strengthen our relationship with Jesus. Across the Consortium, our schools are preparing to engage our students in special opportunities of faith and reflection. We look forward to sharing some of these experiences with you throughout this year.

Each of our superintendents has worked with their principals and educators to introduce new professional development opportunities as part of their ongoing commitment to academic excellence. I was pleased to attend celebrations to open this school year which included Mass, professional development sessions and administrative updates. This summer more than 400 educators in Maryland participated in recertification courses offered to nonpublic school educators. The Consortium served as the administrator for this project on behalf of Maryland's nonpublic schools.

We also are pleased to congratulate our Blue Ribbon Schools, Catholic Schools that are exemplars in our Consortium region.

And while we have many extraordinary students, I do want to recognize Katie Ledecky, a student at Stone Ridge School in Maryland, who won a gold medal at the Summer Olympics.
To achieve the mission of each Catholic school, our (arch)diocesan offices and the Consortium requires the ongoing collaboration, support and generosity of our dedicated colleagues and our donors and benefactors. To each of you, thank you for your support of Catholic education. To find out how you could make an even bigger difference, please call me.

Most sincerely,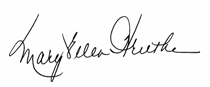 Mary Ellen Hrutka

---
New Partnership Brings Vision Screening to Catholic Schools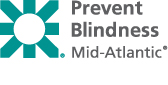 The MACSC has formed a new partnership with Prevent Blindness Mid-Atlantic (PBMA) to bring vision screening services to our Catholic schools, beginning this school year in the Diocese of Richmond. Healthy vision is a key component to success in school, yet many Catholic schools in the Mid-Atlantic region are not equipped to provide vision screening services to their students. After working with diocesan administrators to identify the vision needs of the children enrolled in our Catholic schools, we worked with PBMA to adapt its highly-successful mobile pre-school vision screening program into a cost effective model for delivering high-quality vision screening to our Catholic schools students.

PBMA currently works with Virginia public school systems to support state-mandated vision screenings in the state and is expanding its services into the Maryland public schools. Our new partnership will provide PBMA's "StarPupils" technology-based vision screening to our schools, as well as vouchers for free follow-up eye exams and/or glasses for needy students who qualify.

With a grant from the Bon Secours Health System in Richmond, we will launch this program in the Diocese of Richmond this school year and expand the program to our other dioceses once additional grant funding has been secured.

Back to Top

---
Seven Mid-Atlantic Catholic Schools Receive Blue Ribbon Honors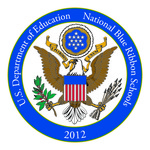 The Consortium congratulates the Catholic schools selected as 2012 National Blue Ribbon Schools. The Blue Ribbon Schools Program honors public and private elementary, middle, and high schools that are either academically superior or that demonstrate dramatic gains in student achievement. Fifty private schools were among the 269 awardees this year, including the following seven Catholic schools from the Mid-Atlantic region.
Archdiocese of Baltimore
St. Augustine School, Elkridge, MD

Archdiocese of Washington
Blessed Sacrament School, Washington, DC
Father Andrew White S.J. School, Leonardtown, MD
Saint Peter's School, Olney, MD

Diocese of Arlington
Holy Cross Academy, Frederickburg, VA
Diocese of Richmond
St. Edward-Epiphany School, Richmond, VA
Independent Catholic
Notre Dame Preparatory School, Towson, MD
In the past ten years, 49 Catholic schools from Delaware, Maryland, Virginia, West Virginia and the District of Columbia have been named National Blue Ribbon Schools. Click here to view all our Blue Ribbon Schools 2003-2012.

Back to Top

---
School Choice Advocates Celebrate Victories
in DC and Virginia

This summer, school choice advocates achieved two important victories in the Mid-Atlantic region. In June, House Speaker John Boehner (R-OH) and Senator Joe Lieberman (I-CT) announced that an agreement had been reached with the Department of Education to ensure that the DC Opportunity Scholarship Program (OSP) is fully implemented in accordance with the law signed in 2011 to renew and expand the program. In February 2012, the Obama administration released a budget that cut funding for the program; however, the June agreement ensured that there will be no cap on enrollment in the DC Opportunity Scholarship Program. In August, more than 1,600 children were awarded a scholarship to attend the private school of their choice. We look forward to an ongoing expansion of the program.

The continuance of the OSP program is great news for the students and families of Washington, DC, especially in light of a new study released by researchers at the Brookings Institution and Harvard University, which concluded that that African American participants in a private school choice program in New York City were 24 percent more likely to enroll in college as a result of receiving a voucher.

Virginia families had reason to celebrate too, when Virginia Governor Bob McDonnell signed the Education Improvement Scholarship bill in July, greatly expanding educational options for low-income students and low-to-moderate-income students with disabilities. The law establishes a tax credit for K-12 scholarship donations by individuals and businesses, and has the potential to provide thousands of families the means to send their children to nonpublic schools. During the ceremony, Governor McDonnell stated, ''This legislation provides incentives for corporations and individuals to invest in the future of students who would otherwise not be able to afford educational opportunities that can change the course of their future, and that can contribute to the workforce of tomorrow.'' Francine Conway, Superintendent of Schools for the Diocese of Richmond, and other representatives of the Diocese of Richmond and the Virginia Catholic Conference were present for the signing ceremony in Richmond.

Back to Top

---
Download Presentations from the Digital Learning Conference

If you missed our Digital Learning Conference last April, you can now download several of the conference presentations from our website. Visit our website to check out these helpful materials on interactive web tools for teachers, technology infrastructure decisions, and other current topics related to current and emerging uses of technology in the K-12 private school.

SAVE the DATE

The second MACSC Digital Learning Conference will be held on April 18, 2013, at the Conference Center at the Maritime Institute in Linthicum Heights, MD. Join us as we explore ways in which Catholic school educators can use technology to help their K–12 students develop the skills needed to compete and thrive in the 21st century. On April 17, we will present a pre-conference workshop on blended learning, designed to provide intensive, hands-on instruction. Please mark your calendars and plan to join us.

Back to Top

---
Knights of Columbus Sponsor Catholic College Fair

For parents and students interested in Catholic higher education, the Knights of Columbus, Father Sikora Council 7992 and Holy Spirit Council 11922, are hosting their fifth annual Catholic College Fair on the evening of Wednesday, October 3.

This event provides a unique opportunity to meet with representatives of Catholic colleges and universities from around the county and learn about the rich variety of programs they offer. The fair will take place from 7:00 p.m. to 9:00 p.m. in the school gym at the Church of the Holy Spirit, 8800 Braddock Road, Annandale VA.
---
Office Depot Provides Discounts to Catholic Schools

Are your shelves and closets stocked with all the supplies you need to support your students in teachers this fall? Before you make your next order, make sure your school is enrolled in the Consortium's purchasing program with Office Depot. Through the Office Depot purchasing program, your school is eligible to receive the lowest prices available to any non-profit. Register your school today to receive a store purchasing card, a dedicated account manager, and 24-hour online support. All purchases made through the program qualify for rebates, which support arch(diocesan) programs.

If you would like to set up an Office Depot account or have questions about your current account and purchases, please contact our account representative, Pam Pedler, by phone at 860-883-9281 or by email at Pam.Pedler@officedepot.com.

Back to Top

---
AT Conference Offers Affordable Conferencing Services
Through the Consortium, all of our schools, parishes and friends are eligible for discounted phone and web conferencing services from AT Conference. AT Conference recently lowered the rate for phone conferencing to 2.9¢ cents per person per minute. You will have access to 24-hour, secure conferencing, and unlimited conference rooms. For more information, visit the AT Conference sign-up page and please share this information.
Back to Top
---
Grant and Competitions

► Target Field Trip Grants Program

The Target Field Trip Grants program awards grants to help K-12 schools enhance students' studies with exciting, enriching field trips. Each Target store will award three Target Field Trip Grants, enabling one in 25 schools throughout the U.S. to send a classroom on a field trip. Grants will be awarded in January 2012 and are to be used for field trip costs and fees. While the deadline is October 1, you should apply early for best consideration. Grants will be awarded in January 2013.

Award: Up to $700

Deadline: October 1, 2012

To Apply: Submit the online application.

► 3M Toshiba American Foundation's K-5 Grants

Do you have an idea for improving math or science instruction in your classroom? K-5 teachers are invited to apply for the Toshiba America Foundation's Grants For Grades K-5. Grants of up to $1,000 will be awarded to the teacher's school and must be used in his or her classroom. Eligible projects must advance the teacher's science and math K-5 education, occur during the school day, and take place over at least 3 class sessions.

Award: Up to $1,000

Deadline: October 1, 2012

To Apply: Complete the online application.


► JEA National High School Yearbook Adviser of the Year Awards

The Journalism Education Association (JEA) National High School Yearbook Adviser of the Year program is designed to honor outstanding high school yearbook advisers. The top 5 winners will be recognized at the fall JEA/NSPA National High School Journalism Convention.

Award: First place (1): $1,000 for the school and a personal $1,000 prize; second place (4) $500 for yearbook classroom equipment or to fund student scholarships to summer workshops.

Deadline: October 15, 2012

To Apply: Submit the contest application form and materials.


► Power A Bright Future Grants

The Clorox Company is committed to making a difference both in and out of the classroom through the Power A Bright Future grants program. This program is currently seeking nominations to help provide resources to school programs that give kids the opportunity to grow and develop. The three categories, Play, Create and Explore, all focus on different aspects of educational experiences. U.S. residents who are 18 years of age or older can nominate their school and explain how it would use a $50,000 grant from Clorox.

Award: There will be a total of 7 grants given away this year — 4 based on votes, and 3 based on judge's pick. The nomination with the most votes overall will receive a $50,000 grant. The nominations with the most votes in each category will each receive a $25,000 grant. Clorox will then review all nominations and pick one from each category based on merit to award a $25,000 grant in each category.

Deadline: October 17, 2012

To Apply: Submit the online nomination form.


For information on grants and awards for schools and educators, check out these helpful websites:

► GrantsAlert
► Grant Wrangler
► The Big Deal Book of Technology for K-12 Educators

Back to Top