The draft version of the 2015 Action Plan will be available for public review and comment from March 2, 2015 through March 31, 2015.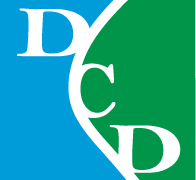 The Draft 2015 Action Plan sets forth specific activities proposed for funding in 2015 and focuses primarily on the following three U.S. Department of Housing & Urban Development entitlement programs administered by Chester County through the Department of Community Development. The programs and projected amounts for 2015 are:
Community Development Block Grant: $2,271,918

HOME Investment Partnerships: $749,710

Emergency Solutions Grant: $199,402
The Action Plan also describes how Chester County plans to use County Housing Trust Program (HTP) funds. The plan includes activities that address affordable housing, homeless assistance, municipal infrastructure, and economic and community development. Over 90% of the funds will be utilized to benefit low- and moderate-income county residents.

A Public Hearing has been scheduled for:
Thursday, March 12, 2015 at 6:00 PM
Brandywine Center
Kay Conference Room
744 East Lincoln Highway
Coatesville, PA 19320

The purpose of the hearing is to provide citizens with an opportunity to comment on the proposed 2015 Action Plan, and to learn about 2014 accomplishments.