Community Fair Housing Workshop
During the month of April, Chester County Department of Community Development (DCD) will be celebrating National Fair Housing Month. One particular event will be a Community Fair Housing Workshop on "How to Eliminate Discriminatory Practices: Fair Housing Basics", hosted by DCD and the Fair Housing Rights Center in Southeastern Pennsylvania.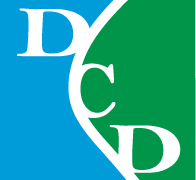 When: Monday, April 6th from 1:00PM-3:00PM
Where: Chester County Library, Robert G. Struble Room, 450 Exton Square Parkway, Exton, PA 19341
Presented By: Hilary Bowen, Education, Outreach and Development Coordinator for the Fair Housing Rights Center in Southeastern PA

Attendees: Any interested community member
This workshop will provide an overview of the Fair Housing Law, prohibited activities and related laws. Learn about the classes protected under the Fair Housing Act and how to help those experiencing fair housing discrimination. The basics of the Fair Housing Act, including information on the 7 protected classes (race, color, religion, sex, national origin, disability, familial status, including recent amendments to include LGBT, Gender, and Domestic Violence) will be presented.

Please RSVP to attend by April 3, 2015 at (610) 344-6900 or ccdcd@chesco.org.
Fair Housing & The Seven Protected Classes
The U.S. Department of Housing & Urban Development's Office of Fair Housing and Equal Opportunity (FHEO) administers and enforces federal laws and establishes policies that make sure all Americans have equal access to the housing of their choice. The purpose of the Fair Housing Law of 1968 is to protect the buyer/renter of a dwelling from seller/landlord discrimination.

The Fair Housing Act makes it illegal to make housing decisions
based on seven protected classes: race, color, sex, national origin, religion, handicap or familial status (including children under the age of 18 living with parents or legal guardians; pregnant women and people securing custody of children under 18).

While the federal law sets the minimum protections, States and localities can add additional protected classes. Always be sure to check within your locality for additional protections.

In the sale or rental of housing, the following actions are prohibited based on race, color, religion, sex, disability, familial status, or national origin:
Refuse to rent, sell or negotiate for housing;

Make housing unavailable;

Otherwise deny or set different terms, conditions or privileges for sale or rental of a dwelling;

Provide different housing services or facilities;

Falsely deny that housing is available for inspection, sale

or rental;

For profit, persuade, or try to persuade homeowners to sell

or rent dwellings by suggesting that people of a particular race, etc. have moved, or are about to move into the neighborhood;

Deny any person access to, membership or participation in any organization, facility or service related to the sale or rental of dwellings, or discriminate against any person in the terms or conditions of such access, membership or

participation.
To learn more about the 7 protected classes under the Fair Housing Act please review the U.S. Department of Housing and Urban's Development's (HUD) brochure "Fair Housing: Equal Opportunity for All".
If you or someone you know has experienced housing discrimination please refer to the HUD's Housing Discrimination Complaint form. Once submitted, a Fair Housing Specialist will determine if the alleged actions violate the Fair Housing Act.

Next week's Fair Housing e-newsletter will focus on Fair Housing and Reasonable Accommodations.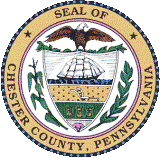 Chester County Board of Commissioners:
Terence Farrell, Chair

Kathi Cozzone

Michelle H. Kichline