On Thursday, July 15, 2010, the Chester County Commissioners will speak at an introductory kickoff event highlighting a series of informational sessions being held this summer, designed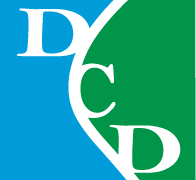 to provide residents with resources that encourage financial stability.
The "Help Yourself, Help Your Neighbor: Get Informed!" kickoff event on July 15th, hosted by the Minister's Alliance of Coatesville and Vicinity, begins at 6:30 pm at Tabernacle Baptist Church, located at 819 Coates Street in Coatesville. On-site parking is available and refreshments will be served.
Residents from all corners of Chester County are invited to attend and learn about opportunities that may provide solutions to some of their financial needs.
Informational sessions are open to the public. Topics will include Mortgage Foreclosure Prevention Programs, Employment and Training Opportunities, Homeownership Opportunities, and much more!
For more specific information about each session, click here and open DCD's Calendar of Events.