Community Event Reaching Out to Distressed Mortgage Borrowers
The Housing Partnership of Chester County is providing access to resources that can prevent foreclosure and keep people in their homes on Saturday, October 24, 2009.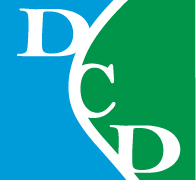 The Homeowners Assistance Rescue Project (HARP) event will provide at-risk mortgage borrowers the opportunity to schedule face-to-face meetings with participating mortgage lenders and servicers to review resources that can help to prevent mortgage foreclosure.
Questions? Visit the Housing Partnership of Chester County website or call (610) 518-1522.
HARP Event Details

Where: Second Baptist Church

856 Merchant Street, Coatesville, PA

When: Saturday, October 24, 2009

9:30 am - 12:00 pm
NEW Weatherization Assistance Program
FREE Weatherization for Energy Savings!
Thanks to Federal stimulus funds, Housing Development Corporation can how double or triple the number of homes getting weatherized in Chester County. People who might qualify are encouraged to call the Weatherization Hotline at 1-800-732-3554 to get their names on the list for this opportunity!
Bi-National Health Fair -
Promoting Awareness Among the Underserved Latino Community
On Sunday, October 18th, La Comunidad Hispana, the Mexican Consulate, and The Men's Center at Lincoln University are collaborating to sponsor a Bi-National Health Fair to promote Bi-National Health Week. The fair will take place from 12 noon to 5PM at La Comunidad Hispana, 731 West Cypress Street, Kennett Square, PA 19348.
Bi-National Health Week is one of the largest mobilization efforts of federal and state government agencies, community-based organizations and volunteers in the Americas. The goal is to improve the health and well-being of communities and the Latino population living in the United States. Activates include health promotion and health education activities, workshops, academic forums, health insurance referrals, and medical screenings.
Chester County Non-Profits Team Up and Win!
Residential Living Options, Friends Association, and Interfaith Housing Assistance participated in the West Chester Rotary Club's 7th Annual Chili Cookoff and won 1st Place, exemplifying the collaboration that takes place among these supportive groups.